A day in the life of the Concordia Library
24-hour access, online services and emergent technologies draw 10,000+ visitors per day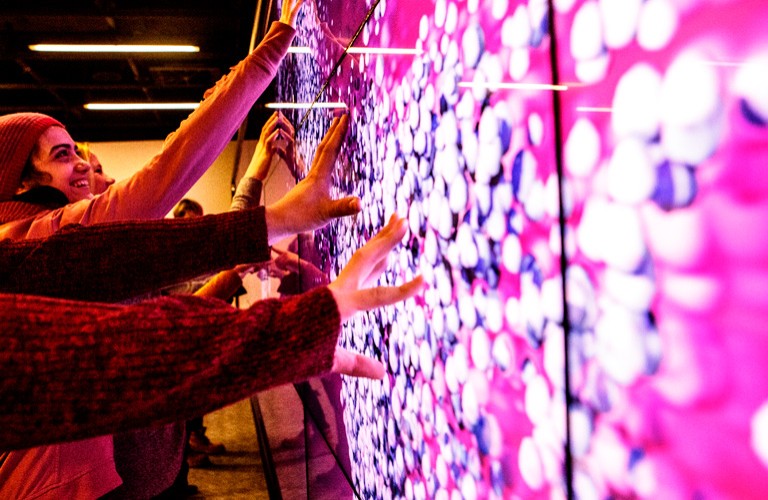 Reference assistant John Vatsis: "Students feel a sense of ownership and belonging toward the Concordia Library."
Every day thousands of students enter the Concordia Library for any number of reasons — maybe to hunker down for a quiet study session, meet with peers for group work or take advantage of some more distinctive offerings such as the Technology Sandbox or Visualization Studio.
According to a newly released visitor survey — conducted over 24 hours on January 31, 2018 — all those comings and goings amount to more than 10,000 visits per day across the Vanier and Webster libraries and the Grey Nuns Reading Room. For John Vatsis, a reference assistant at the Webster site, that number attests to how valuable the Concordia Library is to the university community.
"Many students feel a sense of both ownership and belonging toward the space," he says. "Universities — like many large institutions — can be intimidating at times, but the Library effectively puts a human face on things, and these numbers show that."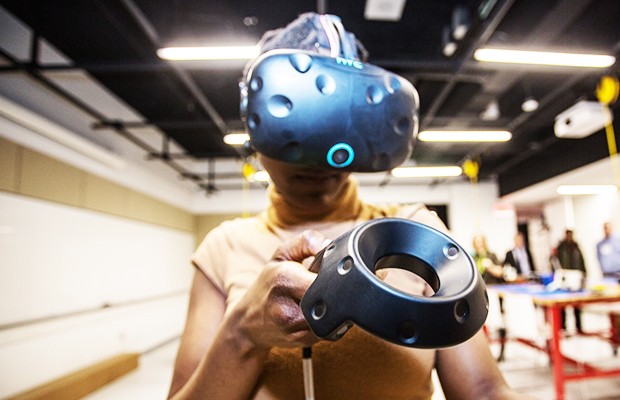 'Technology has had a major impact'
The survey itself aimed to provide staff with a snapshot of a typical day at the Library, which boasts 22 different types of learning spaces, to better understand users and inform future decisions about services.
Of the students who responded, almost half said that they came to the Library exclusively to study or work alone, while the other half had a variety of reasons: from studying on their own, doing group work in fully equipped rooms and accessing resources — electronic and otherwise — to printing and photocopying, using the Technology Sandbox or kicking back to relax.
Luigina Vileno is head of Vanier Library and will have been at Concordia for three decades come April. She thinks that many students consider the Library a sort of home away from home. Often, when she comes into work in the morning, students are already comfortably scattered about the ample space — which is open 24/7 during the school year.
"The atmosphere is pretty quiet in the morning. However, as the day progresses, there is a buzz in the air as more and more people come in and out, using the space, consulting the collection and interacting with staff and each other," Vileno says.
While she notes that students have always used the space for study or relaxation, there's been a decided evolution over the years.
"So much has changed. Technology has had a major impact on everyone, everywhere," she explains. "It's been interesting to see how more and more students come in with their own devices — this has led us to being very aware of network capability; and students expect materials to be readily available online."
The Library has in turn evolved to cater to 21st-century needs and hosts many visitors in its virtual spaces, including its website, databases, e-books and e-journals, with access to Article Delivery, InterLibrary Loans and Course Reserves.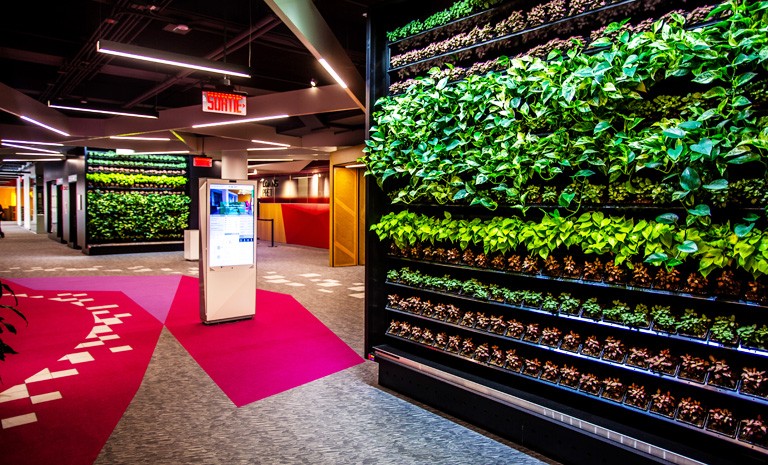 A meeting ground for interdisciplinary experimentation
"There's also been a blurring of lines between what used to be traditionally the 'Library' and other services, such as productivity software, printing and writing assistance," Vileno adds.
This is something that Jasia Stuart, the Library's coordinator of digital technologies, can certainly attest to.
Nearly 12 per cent of survey respondents said they came to the Library to use equipment such as laptops, tablets and book scanners, and to access the Technology Sandbox, a new space that boasts a whole host of emerging technologies. Think electronics, 3D printing, virtual reality sets, digital die cutters and a whole lot more.
"Our 3D printers pretty much run at full capacity all the time. The nicest thing about it all is that we're building a little community," Stuart says.
"Instead of seeing the Library as just a service point, the Sandbox presents it as a place where like-minded people from across disciplines and different stages of study can connect over a shared interest in tech."
She adds that many students who visit the space come with nothing particular in mind and are encouraged to engage the staff as well as the many friendly volunteers who are on hand throughout the day to answer questions. They also assist with experimentation — no matter one's knowledge base — in addition to offering free daily workshops on a host of cool technologies.
"It's actually a lot of undergrads who use the space, and that's important," Stuart notes. "It exposes them to a range of technologies at an earlier stage in their careers, and that might inspire new research ideas and motivate them to get their hands dirty and seek out more opportunities."
The survey results support Stuart's impression, reporting that nearly 80 per cent of visitors to the Library are indeed undergraduates.
An embodiment of Concordia's strategic directions
For Library staff, bolstering tech is not just a means to an end. Instead, it's about growing smartly to not only meet the needs of future users but go beyond them.
"We've embraced an experimental approach toward our growth because change is continuous," says Stuart. "The hope is that this open attitude is imparted on the students who use the space and that it propels them in their own research and academic careers."
Vileno adds that the Library effectively embodies all of the university's strategic directions.
"For example, the Library's collection, both in print and online, supports doubling our research and teaching for tomorrow. Our Ask-a-Librarian service and the many workshops we offer support the university's goal to deliver a next-generation education. I can tell you, without hesitation, that everyone who works in the Library is dedicated and goes beyond."
Find out more about the Concordia Library.
---