Concordia Public Scholars promote STEM fields to CEGEP students
Five PhD candidates are heading to Dawson College on February 18 to share their research on everything from neuroscience to the gig economy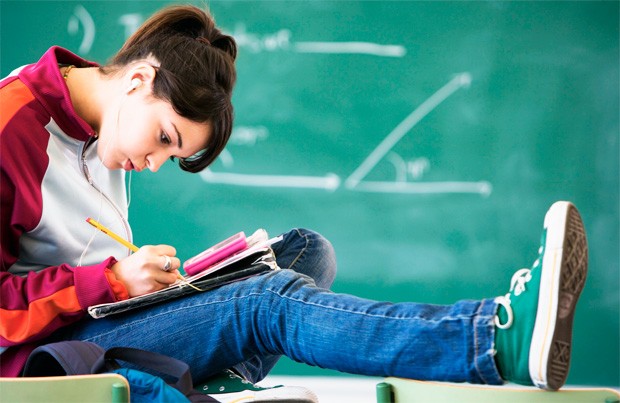 Hoping to attract a new generation of students to the fields of science, technology, engineering and mathematics (STEM), Concordia PhD candidates will host an informational event at Dawson College in Montreal on February 18, from 5 to 7 p.m.
STEM after CEGEP: Paths and Possibilities will feature presentations from five doctoral candidates on sub-fields such as mechanical engineering, behavioural neurobiology and mathematics education.
"CEGEP students are at a critical choice point in their careers," says co-organizer Milan Valyear, who will present on neuroscience. "There's something in STEM that most people can become interested in and we hope that informing them about the nuances of different areas of study will help them choose a future in this direction."
The event is organized by Valyear, Nura Jabagi and Younes Medkour, three members of the 2018-19 cohort of Public Scholars, a program that aims to showcase the value that Concordia doctoral students bring to Montreal and beyond.
"What attracted me to the program is the platform it provides for us to engage with the community. Building connections outside of academia is critical for ensuring that our research is both useful and relevant," says Jabagi, a doctoral candidate in business technology management.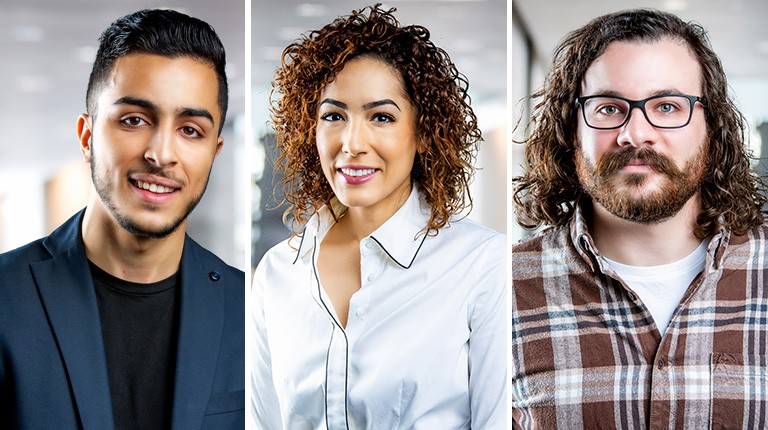 Younes Medkour, Nura Jabagi and Milan Valyear.
Overcoming underrepresentation
Women are traditionally underrepresented in STEM and, according to a Statistics Canada report from 2017, they still only account for about 30 per cent of all graduates in these fields. The situation is particularly acute in engineering, mathematics and computer science.
Concordia's Public Scholars would like to see this change.
"Diversity in technology is a catalyzer of innovation, and radical innovation requires heterogeneity of knowledge and experience," says Jabagi, whose research focuses on the gig economy and technology in the workplace.
"Supporting gender diversity in the field of technology and in research and development teams is not only critical from a business standpoint but also for advancing society as a whole."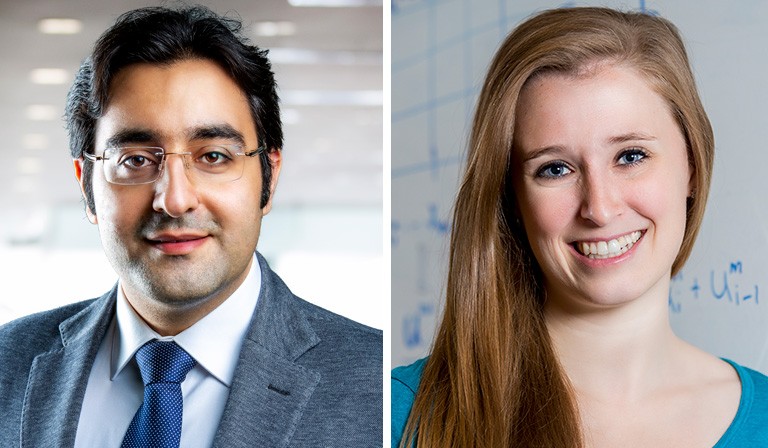 Amir Hooshiar and Laura Broley.
Understanding why fewer women have historically gone into STEM is a complex issue but things are changing. A 2017 UNESCO report showed a significant increase in female STEM graduates worldwide between 2000 and 2014.
"Talent is distributed evenly across people," says Valyear. "If you can get more CEGEP students interested in STEM, you'll end up with more talent in these fields."
The event, which is exclusively for Dawson students, will feature talks by Jabagi and Valyear, as well as Medkour (biology), Amir Hooshiar (mechanical engineering) and Laura Broley (mathematics education). Each presentation will be followed by a discussion and question-and-answer session.
It is organized in concert with the Dawson College Career Resource Centre and career counsellor Peter Cooperman (BA 83).

Find out more about Concordia's Public Scholars Program.
---