From brain plasticity to physical mobility, how can we maximize the aging body's potential?
This May, Concordia's PERFORM Research Conference takes a multidisciplinary — and international — approach to preventive health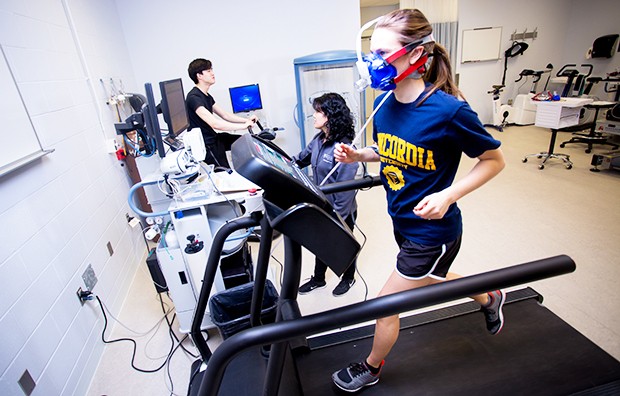 Habib Benali, interim scientific director of Concordia's PERFORM Centre, believes preventive health requires an integrated approach.
PERFORM's five-year-old mandate of supporting various disciplines relating to health and wellness puts the university in a strong position to support this direction, he says.
"In bringing activities related to physical activity, nutrition and lifestyle together under one roof, and pairing them with facilities designed to foster a multidisciplinary environment, we have created a specialized framework of convergence in which we can look at the body as a whole."
The theme of this year's PERFORM Research Conference — Physical Activity and Aging: Multidisciplinary Applications — taps into a range of subjects.
"We'll touch on exercise, brain plasticity, physical mobility and resiliency, maximizing the body's potential and, of course, the linkages between," Benali says.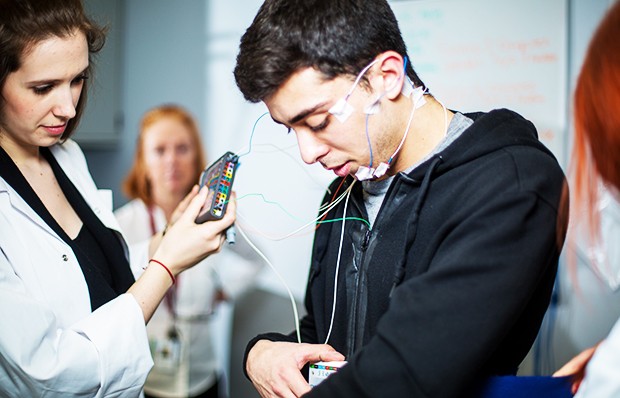 The public conference takes place on Friday, May 19. It features a series of lectures from internationally renowned scientists: Kirk Erickson (University of Pittsburgh), Claudia Voelcker-Rehage (Technische Universität Chemnitz in Germany), Catrine Tudor-Locke (University of Massachusetts Amherst), Taina Rantanen (University of Jyväskylä in Finland), Joe Baker (York University) and Eli Puterman (University of British Columbia).
Karen Li, a psychology professor from the Faculty of Arts and Science and one of the conference organizers, says physical activity and aging is a timely and growing area for health research, in line with the multidisciplinary work happening at the PERFORM Centre.
"Although we always aim to put together a program that spans multiple facets of health prevention, from basic to applied domains, this year is special," Li says.
"We have the honour of partnering with the Canadian Institutes of Health Research, and within that, the Institute of Aging, to put on a week-long Summer Program on Aging (SPA) for trainees from across Canada and other countries."
The SPA takes place from May 15 to 19. It will provide Canadian graduate students and postdoctoral fellows with advanced knowledge and skills that cross disciplines, institutions and geographical boundaries.

Find out more about the PERFORM Research Conference on May 19. The event is free and open to the public.
---