The 'fun conundrum' of creativity in academia
APRIL 13: At the next Beyond Disciplines event, two Concordia deans explore art's influence on research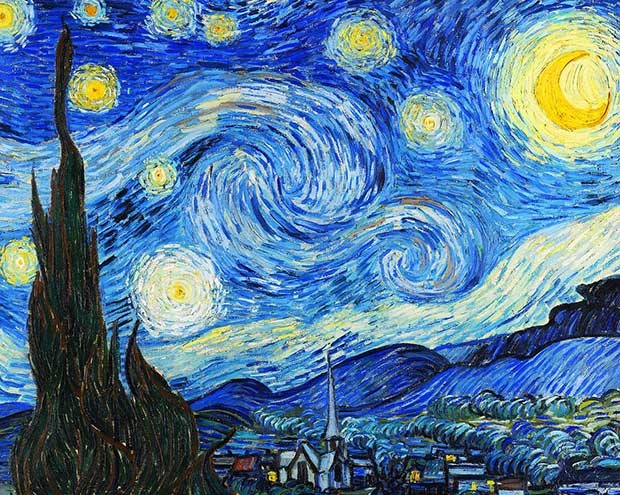 André Roy: "This painting is a truly remarkable example of natural turbulence being depicted in art."

How can creativity inform academic work?
This is the question the next Beyond Disciplines event will explore on April 13. To do so, the organizers have enlisted not one, but two deans.
Show and Tell: Examining the influence of art in research will bring together André Roy, dean of the Faculty of Arts and Science, and Rebecca Duclos, his counterpart from the Faculty of Fine Arts.
They will be joined by scholars from a variety of disciplines, ranging from religions and cultures to chemistry.
Created by Roy, the Beyond Disciplines series is designed to encourage interdisciplinary discussion on a variety of topics. The dean became intrigued with art's role in research following a conversation he had with Mireille Paquet, assistant professor of political science in the Faculty of Arts and Science.
"She told me about an image that had influenced her work on refugees and migration, and I started to reflect on how art had influenced my own research."
He was thrilled when Paquet accepted his invitation to host the event, a role he usually takes on himself. "I'm very excited to be participating as a speaker for the first time."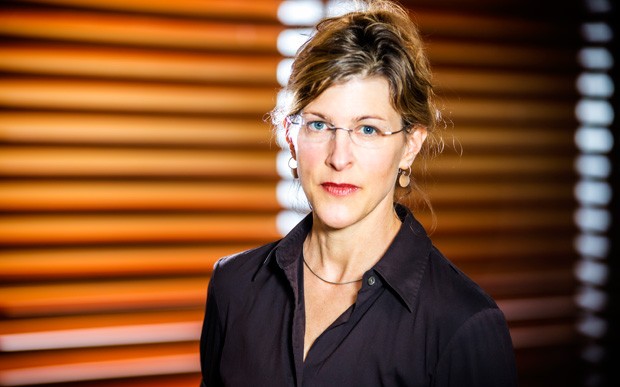 For her part, Duclos is looking forward to exploring the "fun conundrum" of where art starts. "If I am trying to explain to you aerodynamic force by redrawing the wing platform area on a napkin, is this 'art'? If you continue to push my drawing and we then create a computer rendering to test our lift equation, what do we call this representation?"
Duclos believes these questions can also be found in everyday life. "As a researcher, I get my best ideas precisely when I am not looking for them: the physicist at the symphony, the dancer in line at the bank, the engineer at the sculpture park."
Roy, in turn, plans to discuss the connections between turbulence in art and in the natural world. "As a geographer, I am very familiar with the phenomenon of turbulence. While it's something that is often regarded in a negative light, the truth is that it occurs in nature and can be beautiful."
From van Gogh's The Starry Night to the art of molecules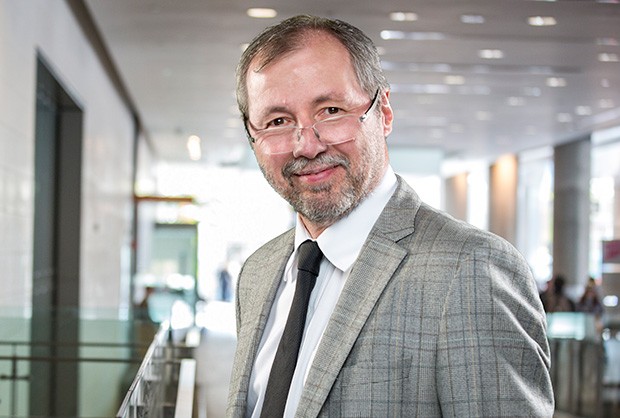 Part of Roy's presentation will examine the work of Vincent van Gogh, particularly in The Starry Night.
"This painting is a truly remarkable example of natural turbulence being depicted in art. I have been fortunate enough to see it myself, and it influenced me enormously. But you will have to attend the talk to hear the whole story!"
Joining Duclos and Roy on stage will be chemist and visual artist Stephen H. Kawai, whose work with mobiles relates to the scientific principles of molecules.
Carly Daniel-Hughes, associate professor of religions and cultures in the Faculty of Arts and Science, will discuss artistic objects from Roman antiquity designed for and used by Christian women in daily life, examining how such objects often present alternative views on gender, the body, and sexuality from those found in early Christian writings.
Two faculties converge
Following the main event, audience members are also invited to attend a reception featuring art exhibitions and imagery contributed by the speakers and students from the Faculty of Fine Arts.
The work comes from the Convergence Initiative, a partnership with McGill University Health Centre neuroscientists and overseen by pk langshaw, chair of the Department of Design and Computation Arts.
"Following the last Beyond Disciplines event, which saw a record turnout, our series continues to grow," Roy adds.
"I am very proud to see how our staff, students and faculty have embraced the series. We are now drawing crowds from other Concordia faculties and the general public. This is the first time another dean is participating as a speaker, and I am very much looking forward to our discussion."

Show and Tell: Examining the influence of art in research takes place April 13 from 5 to 7 p.m. in Room H-767 of the Henry F. Hall Building (1455 De Maisonneuve Blvd. W.) on Concordia's Sir George Williams Campus. Register today!

---