Canada's first Next City Vanguard Conference: 'A tremendous opportunity'
This May, 45 urban innovators converge on Concordia to chart Montreal's future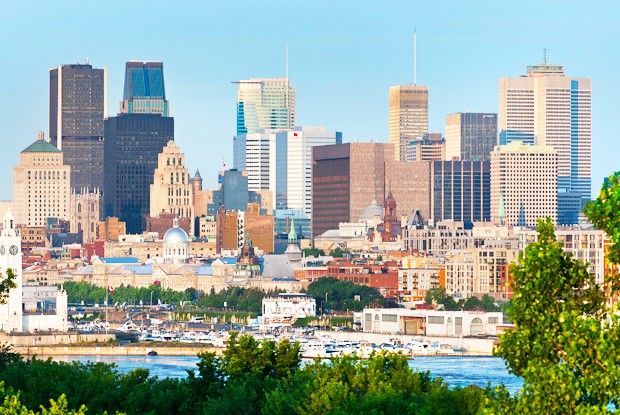 What will Montreal look like in the future, and how can we make it a better place now?
Will there be more green spaces and bike paths? What about car-free zones and improved transportation networks? Will we make better use of abandoned buildings?
These are just some of the questions that 45 urban leaders under the age of 40 will address when they come to Montreal this spring for the 2017 Next City Vanguard Conference.
This year marks the first time the annual event will happen in Canada.

'A more sustainable and accessible city'
The upcoming experiential leadership conference takes place from May 31 to June 3.
"This is a tremendous opportunity for Montreal and Concordia to showcase the many next-generation and citizen initiatives that are making a difference in our communities," says Concordia's president Alan Shepard.
"I look forward to hearing from the Vanguard Fellows and learning more about their ideas to chart a more sustainable and accessible city."
The event is a collaboration between the university and Next City, a Philadelphia-based non-profit whose mission is to inspire social, economic and environmental change in cities through journalism and events around the world.
Concordia's participation is an example of the university's commitment to embrace the city, embrace the world, one of its nine strategic directions.

Redefining Montreal in the 21st century
Each year, Next City selects a different host city and a cohort of young leaders from the public, private, non-profit and academic sectors and from across disciplines and sectors.
"Together, we are bringing 45 young urban innovators from the United States and internationally to search for solutions and make positive contributions to Montreal," says Tom Dallessio, president, CEO and publisher of Next City.
"I can't think of a better host than Concordia for this event, and I look forward to providing this city with ideas that will engage and inspire officials and citizens to redefine it in the 21st century."
In the spirit of community engagement and experiential learning, the Vanguards will break out of conference rooms and experience first-hand the changes and challenges facing neighbourhoods like Mile End, Verdun and Old Montreal, today and in the future.

Engage and inspire
In addition to these site visits, the conference will include a public lecture and public conversations about emerging initiatives and pressing questions in urban development, accessibility, infrastructure and public policy in Montreal.
The program will culminate in a design-thinking collaboration called the Big Idea Challenge.
Working in small groups, the Vanguards will leverage their expertise and take what they've learned about Montreal's unique context and challenges, to brainstorm and co-design a range of solutions and tools relevant to a challenge that will be revealed closer to the event.
Each group will present their ideas at a public event, which will include a panel discussion of local Big Idea Ambassadors. They will highlight the proposed ideas and actions that can be implemented over the next year, leaving a lasting mark on the city.
The 2017 conference is supported by a host committee with representatives from the public, private, community and non-profit sectors, including the City of Montréal, Montréal International, Pop Montréal, The Commons Inc., je fais mtl, Hip Hop No Pop!, as well as entrepreneurs from startups including Trendr.
Concordia's Office of the Vice-President of Research and Graduate Studies and Office of Community Engagement are spearheading the initiative.

Concordia co-hosts the 2017 Next City Vanguard Conference in Montreal from May 31 to June 3. Find out more about the conference.
---