Concordia's Sexual Assault Resource Centre is moving
The new address brings SARC closer to other student services in the Henry F. Hall Building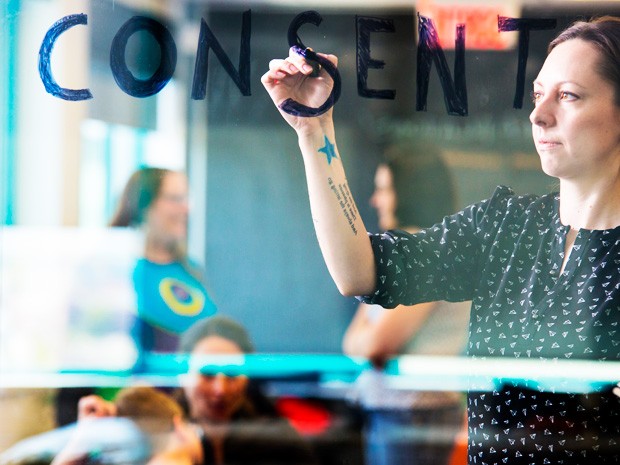 Jennifer Drummond: "SARC has been growing steadily since its inception and this move represents part of that growth." | Photo by Concordia University

Concordia's Sexual Assault Resource Centre (SARC) moves to a new space next week, leaving behind the Guy-De Maisonneuve (GM) Building for a new location on the sixth floor of the Henry F. Hall Building (H-645).
The offices will be closed February 9 and 10 to facilitate this transition. In case of emergency during this time, contact the Dean of Students Office or email SARC coordinator Jennifer Drummond. The new site will open its doors Monday, February 13.
The move brings SARC closer to other student services located in the Hall Building and provides more visibility due to higher foot traffic. Despite this, the new office will remain a safe and private space located behind closed doors.

About SARC
Operating within Student Services under the umbrella of the Dean of Students Office, SARC is staffed by a full-time professional social worker and assistant, with the help of student volunteers.
The centre offers free, confidential support to students, staff and faculty of all genders and sexual orientations. Services include crisis intervention, accompaniment, education, outreach activities and peer support initiatives.
Drummond says the relocation is a great step.
"SARC has been growing steadily since its inception and this move represents part of that growth."
H-645 will consolidate the resource centre into one location and feature an office for appointments, a drop-in area and a reception space.

Learn more about Concordia's Sexual Assault Resource Centre.
Find out more about Concordia's policy regarding sexual violence.

---