New to Concordia? These 3 seminars are designed for you
Register now to get tips on planning for success, motivation and education/career alignment. PLUS: Check out a new pilot project for international students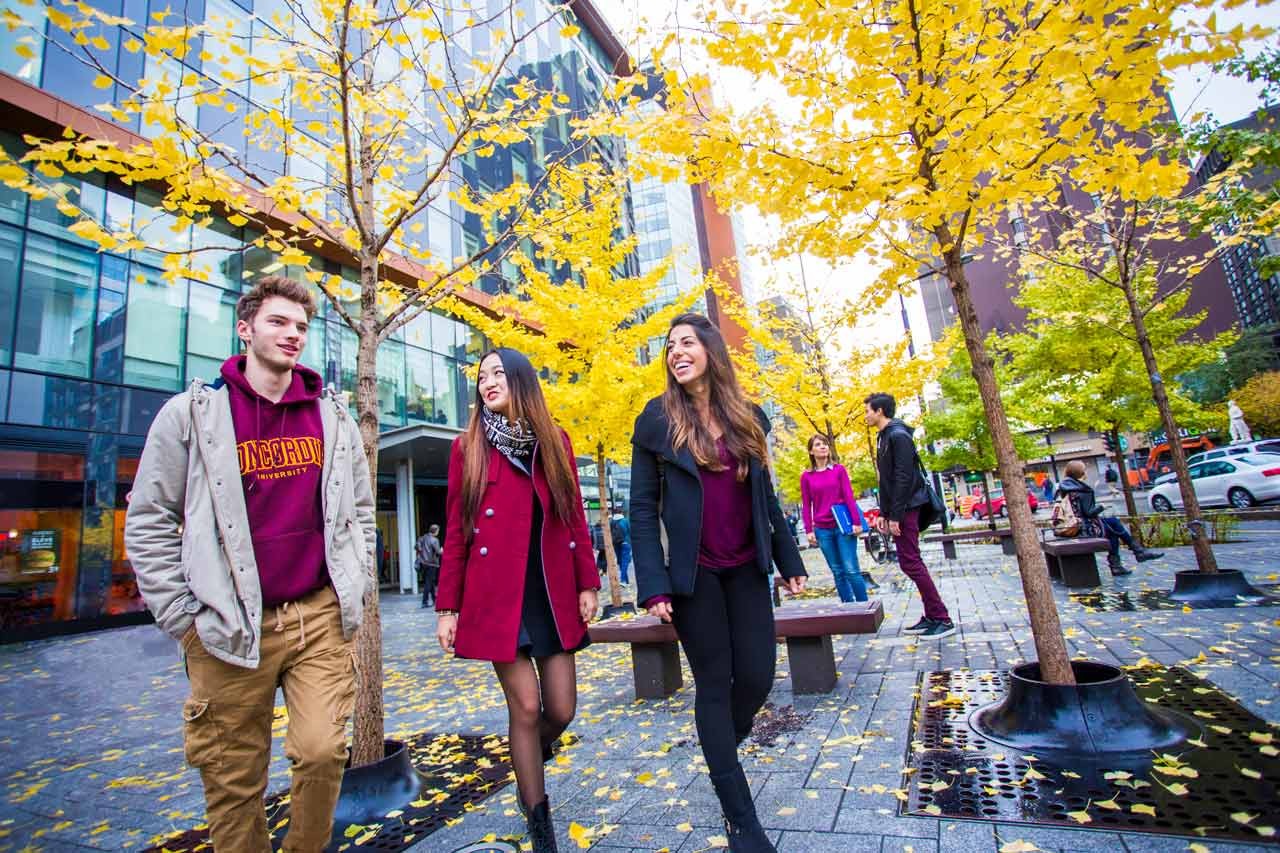 You've got a lab at 8 a.m., a lecture at 1 p.m., then the late shift at your part-time job. Tomorrow, you have the whole day to get caught up on reading … or should you start work on that mid-term paper?
Managing your busy schedule is one of the key challenges of student life.
"The same way we budget to ensure we have enough money for food and rent, we should budget our time," suggests Monica Boulos, a counsellor for Concordia's Services for New Students, who stresses the importance of knowing where your time goes and what you want to do with it.
You can register for all workshops and seminars offered by the Student Success Centre through the MyConcordia Portal.
Boulos will be leading a series of three seminars this term geared toward people experiencing university for the first time. Offered by the Student Success Centre, the seminars span a range of themes including time management, self-motivation and career planning.
Each 90-minute session includes reflective activities and discussions.

A roadmap for success
The first seminar, University GPS: Goal + Plan = Success, takes place on Wednesday, September 28, from 10 to 11:30 a.m. It tackles classic challenges, including time management, setting realistic goals, prioritizing and efficiency.
"It's all about making a successful transition to university and getting the most out of your education," says Boulos.

How to stop your negative self-talk
The second seminar, 10 Tips for Self-Motivation, takes place on Wednesday, October 12, from 10 to 11:30 a.m.
"It's easy to be motivated at the beginning of the term, but that can fade as the workload sets in and the novelty wears off," Boulos explains. "So we help students identify what factors impact their motivation."
She cautions against surrounding yourself with negative people, and she flags the daunting combination of perfectionism and the fear of failure. Instead, be more realistic, she recommends. This can be hardest for people who got the top grades in high school but struggle as they adjust to expectations at the university level.
"It's important to change our self-talk from 'I'll never pass this course' to 'It's tough, but if I put in the effort, I'll get through it.'"

Think strategically for your future
The third and final seminar, Aligning Education and Career Goals, takes place on Wednesday, November 2, from 10 to 11:30 a.m.
It encourages students to think deeply about their career direction well before graduation — when it's ideal to line up your personality and skill set with your interests and courses.
"We want students to gain a heightened sense of purpose," says Boulos. "Is your program going to get you where you want to go? If so, are you taking the right courses within that program?"

Register now for the upcoming first-year experience seminars, all taking place in room H-440 of the Henry F. Hall (H) Building, located on the Sir George Williams Campus.

International students and the Canadian workplace
In another initiative to help students — international students, specifically — prepare for the workplace, there's a new program called "Meaning Business." It's a collaboration between the Student Success Centre and the International Students Office (ISO) involving six off-campus visits to Montreal-based businesses that reflect Concordia's commitment to innovation and cross-disciplinary pursuits.
A couple of days before each visit, there will be a corresponding preparatory workshop on campus, given by advisors from Career and Planning Services (CAPS).
Brazilian-raised Lucas Mesquita, a second-year in the Department of Political Science, is the student outreach coordinator for this ISO initiative. He points out that integration into Quebec society, and the job market, is often challenging for international students. Therefore, they may have a different experience when researching and obtaining employment.
"We want to close the gap between local and international students and help them settle into a new culture."
Essentially, Meaning Business is designed to allow international students to see Canadian industrial culture in action, hear from company representatives in situ, broaden their knowledge of career paths available in Quebec in relation to their program, and see how their skills might fit into the local job market.
The project also aims to strengthen Concordia's professional relationship with the Montreal business community and promote the hiring of international students after their graduation.
Companies on the fall line-up include a Hydro Quebec generating facility, Moment Factory, Ubisoft, and the Port of Montreal.
Yuliya Kondratenko, manager of services for new students in Concordia's Student Success Centre, says putting this project in place required collaboration across the university's different sectors.
"The help from other services has been amazing. For example, CAPS offered to provide the pre-visit workshops to prepare our international students, so they can get the most out of the exposure they will be getting through Meaning Business."
The first visit is a bus trip to a Hydro Québec generating facility in Beauharnois, on Thursday, October 6, at 10 a.m. The preparatory workshop is two days prior, on Tuesday, October 4, at 12 p.m. in Room H-763 of the Henry F. Hall Building (H).

If you're an international student interested in taking part in Meaning Business, you can register now for the first tour, scheduled for Thursday, October 6.
---