Wiki for women in STEM!
It's Science Literacy Week — on September 21, flex your research skills at a Concordia University Library Wikipedia edit-a-thon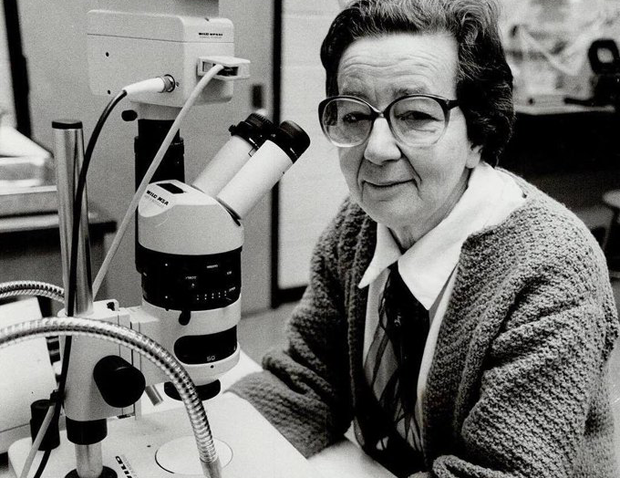 Ready for a Wikipedia update? Ursula Franklin was one of Canada's most accomplished scientists and educators. Her research helped sway world opinion against nuclear weapons testing during the Cold War.

In celebration of Science Literacy Week (Sept. 19-25), the Concordia news desk is highlighting a related activity every day. See Tuesday's 6 cool Concordia science courses for non-scientists and Wednesday's Rocketry and robotics at Space Concordia.

If you've ever wanted to learn how to fix a typo, add a citation or create a whole new article on the world's most popular online encyclopedia, now's your chance.
In celebration of Science Literacy Week, Concordia University Library is partnering with McGill Library to host a Women in Science Wikipedia edit-a-thon this Wednesday, September 21.
The event will focus on editing, improving and writing Wikipedia content about women who contributed to the sciences.
"Editing scientist entries in Wikipedia is a great way to meld science with information literacy skills," says Krista Alexander, chemistry, biochemistry and physics subject librarian and co-organizer of the event. "It showcases the importance of thinking critically about the information sources students are using and citing those sources properly."
While the event is focused on women in science, all are welcome to participate and no Wikipedia editing experience is necessary. The Concordia University Library views the event as an inclusive opportunity to learn.
"Wikipedia is the most comprehensive encyclopedia we currently have, but it's a work in progress," explains Pamela Carson, web wervices librarian. "It's a crowd-sourced project and each of us has the ability to make it a little more comprehensive, complete and correct. I'd like students to understand how information gets on Wikipedia, and learning how to edit Wikipedia reveals this process."
The edit-a-thon will start at 2 p.m. with a brief tutorial on how to edit Wikipedia. This will be followed by a group editing session, where experienced Wikipedia editors and librarians will help participants one-on-one and answer questions.
Assistance will be provided for Wikipedia newcomers as needed throughout the event and drop-in participation is welcome. Participants are encouraged to bring their own laptops if they have them, but laptops can also be borrowed from the Circulation Desk on LB-2.
Carson says an academic library is the perfect setting for a Wikipedia edit-a-thon, mainly because it's a great place to do research. "We have access to millions of scholarly articles and books which can be used as high-quality sources to support assertions made in Wikipedia."

Concordia's Women in Science Wikipedia edit-a-thon takes place this Wednesday, September 21, between 2 p.m. and 5 p.m. in Room LB-322 of the Webster Library, located in the J.W. McConnell (LB) Building (1400 De Maisonneuve W.).
---