Concordia's next-generation engineers
A new aerospace degree answers the demand for graduates with specialized interdisciplinary skills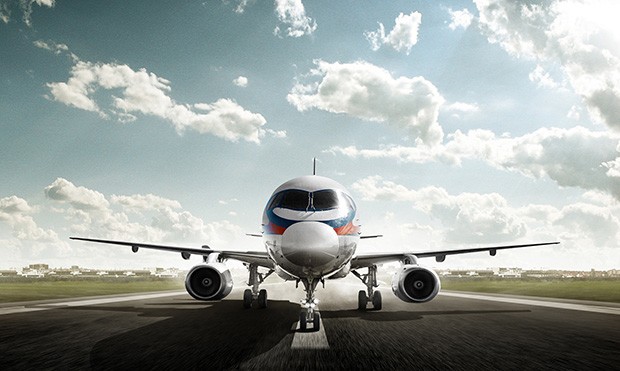 Amir Asif: "The new aerospace engineering program will ensure the industry has access to a new breed of Canadian engineers." | Photo by SuperJet International (Flickr Creative Commons)

Concordia has added a new academic offering to its impressive aerospace portfolio: a Bachelor of Engineering (BEng) in Aerospace Engineering, recently approved by the Government of Quebec. The university joins an elite group of institutions in Canada to offer the designation.
Amir Asif, dean of the Faculty of Engineering and Computer Science, says the new program was developed to answer a demand for qualified professionals.
"In consulting with our industry partners it was clear that what the aerospace industry in Montreal needed were technically trained engineers with specialized interdisciplinary skills unique to aerospace," he says.
"Our new program in aerospace engineering will ensure the industry has access to a new breed of Canadian engineers with strong analytical capabilities, integrated design experience, and extensive hands-on training, rather than having to recruit from an international market."

An established aerospace presence
Asif points out that the BEng in Aerospace Engineering is built on a strong foundation of leadership and expertise in the field: the Faculty of Engineering and Computer Science has 19 faculty members active in the area with another five to be added in the coming months. It already offers a Master in Aerospace Engineering and boasts a wealth of industry collaborations.
The Concordia Institute for Aerospace Design and Innovation (CIADI) has placed more than 500 interns locally, nationally and globally since it was founded in 2001, and has over 40 faculty members from across the university supporting a strong student interest in aerospace.
The 368 companies that make up Quebec's aerospace industry employ more than 11,400 engineers. They hired 870 engineers in 2012 alone.

Engineers who 'understand the entire aircraft'
Marius Paraschivoiu, program director for the new BEng in Aerospace Engineering, says it's a natural extension of the option in Aerospace and Propulsion in the BEng Mechanical Engineering program. However, it provides a more interdisciplinary degree structure, which is required for this type of engineering. The interdisciplinary curriculum is developed in collaboration with aerospace industry and will be offered collectively with the Electrical and Computer engineering faculty.
"We have designed the BEng in Aerospace Engineering to allow our students to develop a thorough understanding of the field depending on their interests and career goals, and to address the needs of industry," Paraschivoiu says.
"Aerospace companies need engineers who understand the entire aircraft and can design and manufacture through an integrated approach."

Specializations
The new degree offers three areas of specialization.
Aerodynamics and Propulsion
Students will specialize in all things related to aerodynamics, gas dynamics, aerospace vehicle performance, turbo-machinery and propulsion.
Aerospace Structures and Materials
Students will become pros in the design and manufacture of aircraft and spacecraft, developing expertise in aircraft stress analysis, aero-elasticity and vibrations, composite materials and aircraft design.
Avionics and Aerospace Systems
This specialization will provide students with the necessary background for the avionics and systems engineering required to control modern aircraft, including their navigation systems, communication networks, spacecraft mission design and flight control systems.

A wealth of research chairs
Complementing the new bachelor's degree is the recently established Natural Sciences and Engineering Research Council of Canada (NSERC) Chair in Aerospace Design Engineering (NCADE) program.
Under the guidance of Catharine Marsden, the NCADE program will promote practical, hands-on experience and increased experiential learning through project-based content, increased laboratory experiments and the introduction of a final year multi-disciplinary Aircraft Design Project through which students will work together as an integrated design team.
The BEng in Aerospace Engineering classes of 2020 and 2021 will start in September when 50 newly admitted students enter their first year and 50 existing students transfer into the second-year stream of the new program.
The faculty boasts seven research chairs funded by government and industry:

Find out more about joining the first Bachelor of Aerospace Engineering cohort.
---