OPINION: 'Let's embrace innovations that allow for sustainable air travel'
The environmental impact is undeniable, say Concordia professor Nadia Bhuiyan and green aviation expert Sylvain Cofsky. How can we clear the air?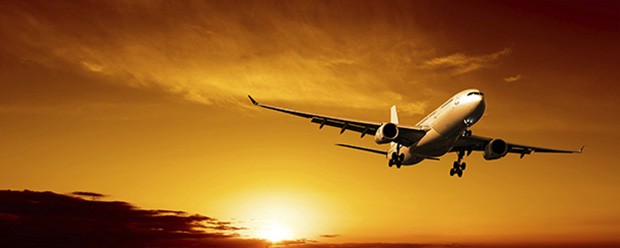 This joint op-ed was originally published by La Presse and by the Montreal Gazette.

From November 23 to 25 in Montreal, the first ever World Aviation Forum of the International Civil Aviation Organization (ICAO) will consider partnerships in the aviation world to ensure sustainable development.
Continued action on environmental sustainability is urgently needed. And Montreal — as one of the top three aerospace capitals of the world — must play a significant role in meeting the environmental challenges associated with the aerospace industry.
The environmental impact of air travel is undeniable. The aviation industry is responsible for approximately 2 per cent of the global human-made contribution to greenhouse gas (GHG) emissions, among other impacts.
With over 3 billion global passengers in 2014, air travel is expected to grow annually by approximately 5 per cent. This will result in a 3 per cent increase in fuel consumption per year, bigger and busier airports, and increased noise and air pollution. The industry clearly has major challenges ahead.
The aerospace industry as a whole, including airlines, airports, manufacturers and air-traffic management service providers, can be credited with strong environmental stewardship. But with far more to achieve, universities, governments and industry must continue to collaborate to aggressively meet the needs of tomorrow, today.
A good example of such collaboration is taking place at Concordia University. The Concordia Institute for Aerospace and Design Innovation (CIADI) brings together all aerospace research and education activities within the university and pursues a significant amount of collaboration with industry
Under this umbrella, world-class researchers study the use of composite materials and advanced coatings in aircraft, biofuels in aviation, waste reduction in design, manufacturing and the supply chain, and improved airport operations, among other innovations.
In spite of efficiency gains made by Canadian manufacturers and airlines, GHGs from global air transportation will continue to increase, and Canada's contribution to emissions will grow between 1-2 per cent annually. Of even greater concern is the International Council on Clean Transportation's observation of the industry's 12-year lag in meeting fuel-efficiency goals set for 2020 and 2030 by ICAO.
In 2010, ICAO set voluntary goals for international aviation emissions, including a global annual average fuel efficiency improvement of 2 per cent until 2020. For 2050, the industry aims for a 50-per-cent reduction in CO2 emissions relative to 2005 levels. Clearly, there is still much to do to ensure cleaner skies.
The good news is that Canada has already played a leadership role in meeting the industry's environmental objectives through the Action Plan to Reduce Greenhouse Gas Emissions from Aviation.
Through the Green Aviation Research and Development Network (GARDN), the first flight of a civil jet aircraft powered entirely by pure biofuel and Canada's first biofuel powered commercial flight were realized. Several green initiatives have also been pioneered through the Canadian Aviation Environmental Working Group.
As of 2010, Canada's aviation industry demonstrated a 1.9 per cent average annual fuel efficiency improvement since 1990, which goes beyond the goal set in the voluntary agreement.
This comes in part thanks to companies such as Pratt & Whitney, which set forth sustainability goals for 2025 that focus on areas including waste, energy and materials. Bombardier Aerospace has also adopted an environmental strategy that includes reducing GHG emissions and energy consumption while increasing the use of recyclable materials.
The aviation industry is proud of its achievements in reducing its environmental impact and justifiably so: today's lighter, more fuel-efficient aircraft are a vast improvement over airplanes past. In fact, a recent study showed that air travel is now less damaging to the environment than driving a car.
Growth in air transport is inevitable. We need to ensure that it is also sustainable. This means pursuing — and deepening — our commitment to clearing the air by embracing innovations that will allow for greener air travel.

Nadia Bhuiyan is a professor in the department of Mechanical and Industrial Engineering at Concordia and the director of Education of the Concordia Institute for Aerospace and Design Innovation (CIADI). Sylvain Cofsky is executive director of the Green Aviation Research and Development Network (GARDN).
---