PHOTOS: Mount Royal Park's inexorable allure
A new book by Concordia journalism instructor Kate Hutchinson documents 'people who seem to have found their place'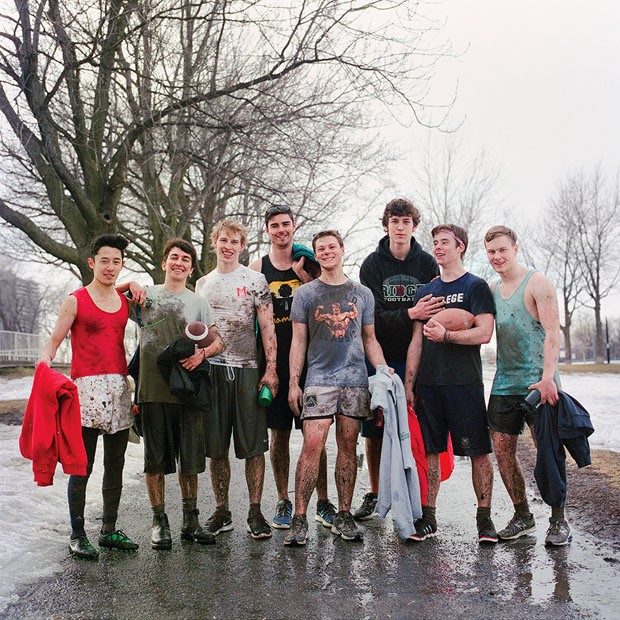 All photos by Kate Hutchinson

Photographer Kate Hutchinson, a part-time instructor in Concordia's Department of Journalism, has published a new book of very specific Montreal images.
The Park (Les Éditions du renard, 2015) portrays two of the city's most revered green spaces — Jeanne-Mance Park and Mount Royal Park — and the people who frequent them.
"It's amazing how many interesting people there are on the mountain," Hutchinson says.
For two years, she walked around the parks once a week or more.
"I asked people that I thought were interesting if I could take their photo. I didn't pose them, and the interactions were often quite brief. I photographed many hundreds of people, so only the very best 99 images made it into the final book."
As well as the images, the bilingual book contains an essay by Cynthia Imogen Hammond, current chair of the Department of Art History. So far the collection is getting a great reception: at its November 17 launch, Hutchinson signed books for three hours, and sold more than 100 copies.
What inspired this visual foray?
"I find that when people go to the park they are often open to talking to strangers," she explains on her website. "It seems to be a place where people feel at ease, almost as though the park were an extension of their private spaces."
The images in this article are seven of Hutchinson's favourites from The Park.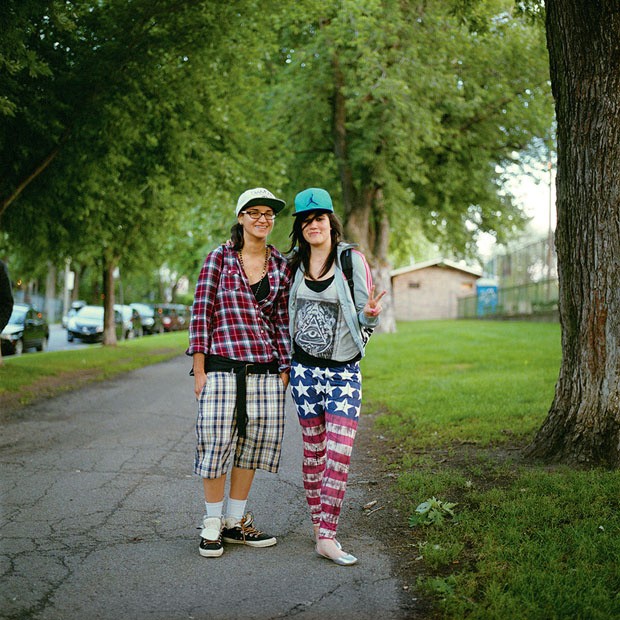 "In The Park, I am drawn to people who seem to have found their place."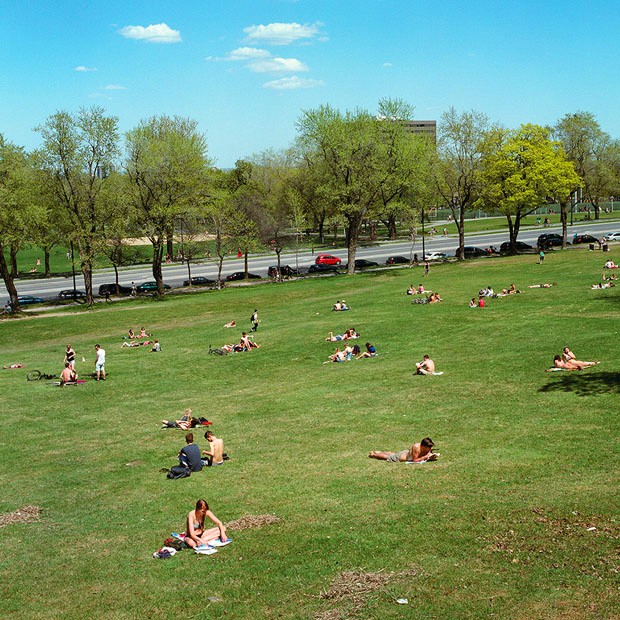 "Whether it's individuals enjoying leisure activities, or those who meet up with their like-minded communities, all pass in front of my lens."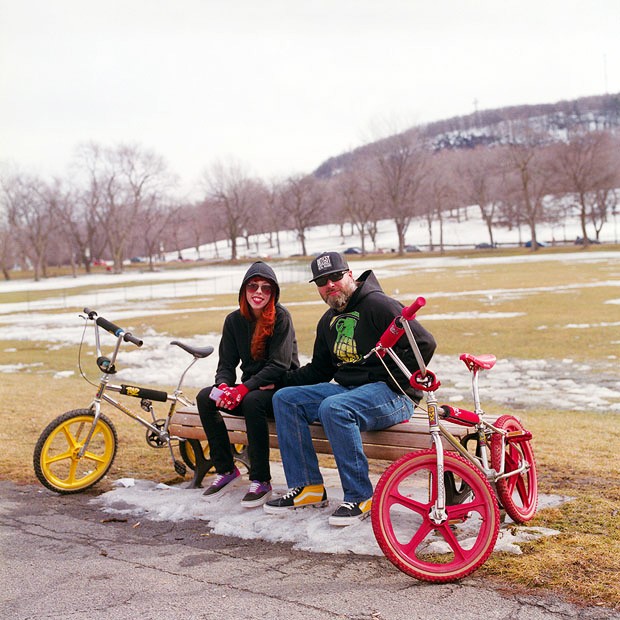 "Those who agree to being photographed are added to the series."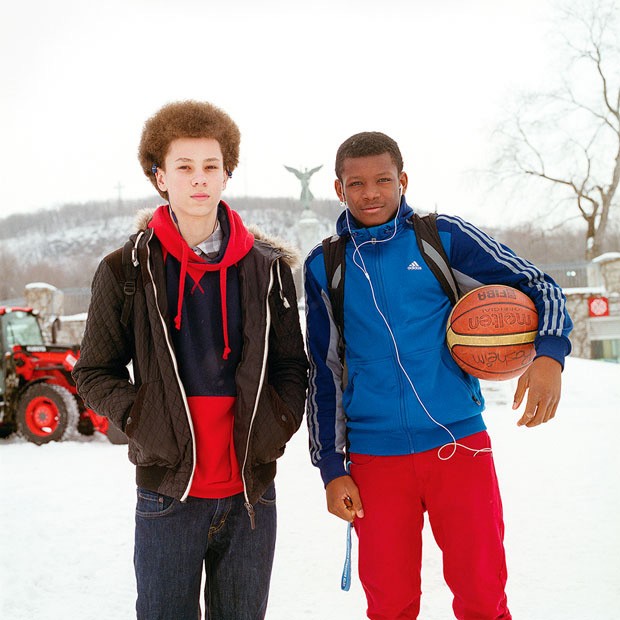 "Montreal's parks allow for the inclusion of all different expressions of self."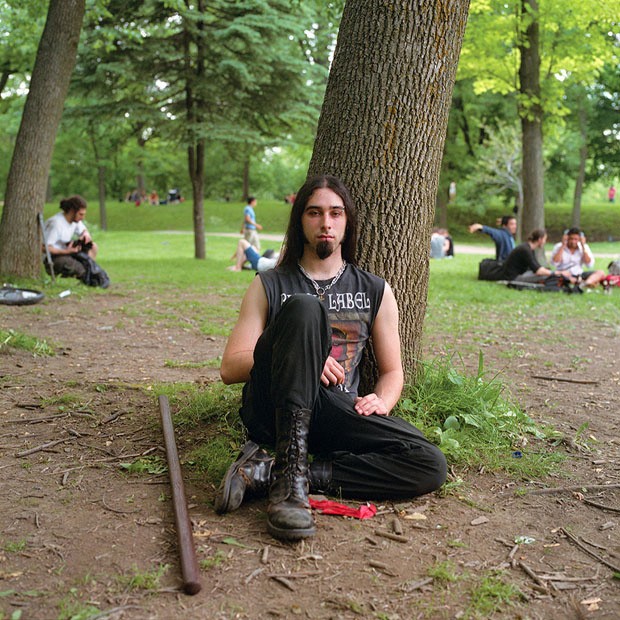 "In Mount Royal Park on Sundays, people gather to perform and show their character, real or imagined."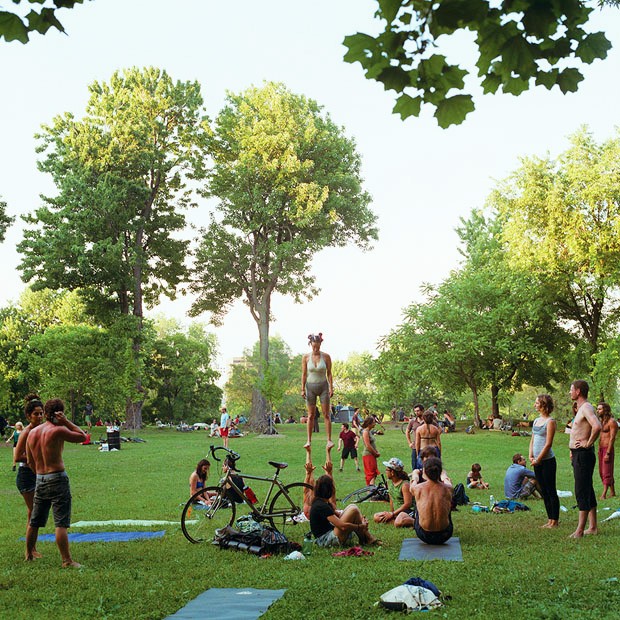 ---