Thought for Food - We are what we eat
Concordia experts serve uncommon insight on food's pervasive role in defining who we are
January 28, 2013
Source: Concordia University Magazine
The winter 2012-13 issue of the Concordia University Magazine features a four-part series on the role food plays in culture, business, nutrition and defining who we are. In this third segment of four, Norma Joseph, associate professor of religion in the Faculty of Arts and Science, believes food has the power to reveal social and economic systems and cultural mores.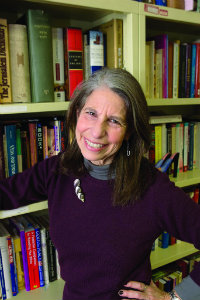 We are what we eat
It is a biological fact that people must eat, Norma Joseph says. No dispute there. "But the interesting thing is how diverse our foods are — they are as diverse as we are."

Joseph's concern is not nutrition. The associate professor of religion is fascinated by food's power and its capacity to preserve traditions and tell us who we are.

Food, Joseph contends, defines cultures. In religion, it is the ritual core of ceremony. "Describe to me any religious ritual that does not have food as a central element and I'll tell you there's no way that food isn't relevant to ritual." She adds: "Foodways are cultural highways. They reveal social and economic systems while communicating historical, local and global narratives."

Her research pedigree is diverse and extensive, but her interest in food grew incongruously out of her first love: gender issues and Jewish law. "I wanted to do research on a living community, not just on legal text," she recalls.

Joseph groomed friendships with local Iraqi-Jewish women — her research subjects — tracing their difficult transitions from Baghdad to Montreal. When she asked questions about their religious rituals, "We got nowhere," she reveals. "But if we talked about what kinds of food they prepared to
keep the family together during Friday night Shabbat or get-togethers, oh my goodness, there was richness and detail."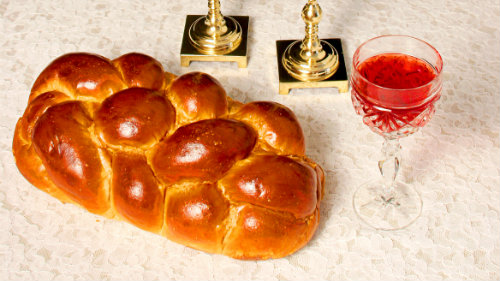 Culturally, Joseph says, food marks us. It is a passage to our past. "It provides a mechanism for the
preservation of tradition. Eating enables simultaneous participation in the past and in the present."

Joseph's current research has her setting pen to paper on the use of food in the adaptation process among Iraqi Jews. She notes that t'beet, a customary stew prepared by Iraqi Jews, has morphed from a traditional Saturday meal to fare that is emblematic of immigrants. "It has less to do with Sabbath," Joseph says. "It has become their iconic food, the symbolic food of Iraqi Jews. To them it
means, 'We have survived.' "

Food as identity is compelling. Yet Joseph's research goes deeper than memories of who we are vis-à-vis meals prepared by loving grandmothers. "We are biologically mandated to eat, but we are ethnologically defined by the ways in which we eat, what we eat, how we eat, who prepares the food and what the food signifies to the people who eat it, because those are all culturally coded. No culture eats the same way. It is all significantly diverse and that is what I am excited by."

In other words, cultures are what they eat.
---