Co-op, professional skills & job fairs, Workshops & seminars
Teck - Campus Coffee Webinars: Digital Transformation
Hear from technical representatives about why they enjoy what they do and to ask questions!
---
DATE & TIME
Tuesday, October 11, 2022
3 p.m. – 4 p.m.
Registration is closed
---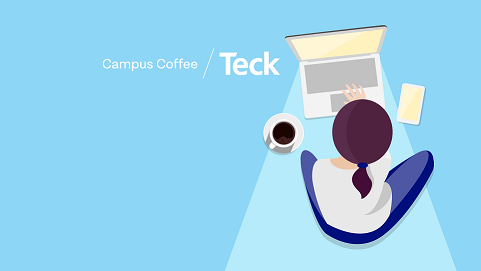 Curious to Learn about Career Paths Directly from Professionals in your Field?

Join an upcoming Teck Resources Ltd. Campus Coffee Live Webinar to connect with technical representatives in a variety of fields ask questions that support your professional development!

Explore rewarding career paths
Interact with professionals
Find your passion!
Open to students in all disciplines.
Campus Coffee Live Webinar Schedule
Mining & Technology (September 20th)
Geological Engineering (September 27th)
Landing a job at Teck (October 4th)
Digital Transformation (October 11th)
Environmental Stewardship (October 18th)
Strategic Maintenance (October 25th)
---
---