Co-op, professional skills & job fairs, Workshops & seminars
Red Cedar Fund Info Session: Start your Career in Quantitative Analysis!
Learn more about the career of quantitative researchers!
---
DATE & TIME
Tuesday, August 9, 2022
12 p.m. – 1 p.m.
Registration is closed
---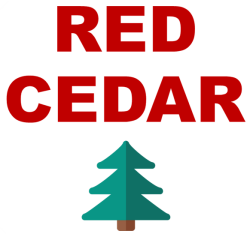 Curious about the challenges and rewards of working for an investment firm in modern times?
Red Cedar Research LLC is a quantitative investment management firm, with a head office in Stamford, CT, USA, and a subsidiary company in Canada.

Learn more about the career of quantitative researchers!

Target Students: Students in Mathematics, Physics, Computer Science, Electrical & Computer Engineering, Software Engineering, Quantitaive Finance at the Bachelor's, Master's and PhD levels. Specific call-out to students with good programming skills in Python. Red Cedar starts hiring at the B.Sc. level, and there is no specific work experience needed.

Recruitment for: Full-time positions as Quantitative Researchers.

Speakers: Red Cedar Fund CEO, Mr. Alexander Chernyy and Senior Quantitative Researchers, Alexander Kukovitskiy and Lenar Kadyrov.

Mission and objectives of Red Cedar Fund
Our mission is best seen through our 3 core PRINCIPLES:
DATA: Our research is data oriented. Our goal is to explore as many datasets as possible, focused on newer, alternative data.
PEOPLE: Our hiring approach is to hire a small number of highly qualified individuals with exceptionally strong records of achievement in their fields. There is no shortcut to success. Hard work, diligence, persistence, long hours and sacrifice are required.
GROWTH: We are striving for growth in various directions, including continuously exploring new data, new regions, and new asset classes.

There will be a Q&A at the end of the presentation.
---
---