Fairs & festivals
SGW Concordia Farmers' Market
---
DATE & TIME
Thursday, September 1, 2022 –
Thursday, October 27, 2022
4 p.m. – 7 p.m.
WHEEL CHAIR ACCESSIBLE
Yes
---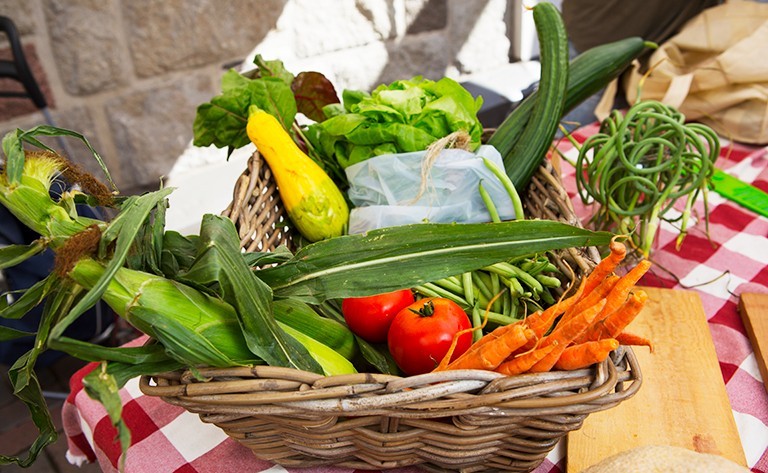 Shylah Wolfe: "Farmers' markets play a vital role in empowering producers and educating consumers."
The Concordia Farmers' Market is coming back to campus after a two-year COVID-19 hiatus! The return means local produce and products will be available right where you study, work and gather.
We are excited to share all of our new and returning food, craft and produce vendors with you! Make sure to bring a bag with you for your purchases and come enjoy fresh, local and sustainable goodies with us.
You can also visit the Farmer's Market on the Loyola Campus on Wednesdays from 4 to 7 p.m.
About
The group leading the return of the market is the Concordia Food Coalition (CFC). The student group wants to get the word out to those looking for delicious ways to encourage community-supported agriculture.
"Farmers' markets play a vital role in empowering producers, educating consumers and building resilient local food systems," says Shylah Wolfe, CFC executive director.

"The Concordia community deserves the opportunity to connect with and buy from the great local — and hyperlocal — food producers, so we are facilitating that."
---