Conferences & lectures
The Power of Women Entrepreneurs
Hosted by the Barry F. Lorenzetti Centre for Women Entrepreneurship and Leadership
---
DATE & TIME
Tuesday, September 27, 2022
5 p.m. – 7:15 p.m.
WHEEL CHAIR ACCESSIBLE
Yes
---
Tuesday, September 27, 2022
4:45 p.m. Doors open
5 – 6:30 p.m. Panel discussion and Q&A
6:30 – 7:15 p.m. Networking reception
IN-PERSON EVENT IS SOLD OUT
The promotion of women's entrepreneurship could reenergize Canada's economy and its businesses, with a potential to add up to $150 billion in GDP. The full and equal participation of women in the economy is not just the right thing to do; it's the smart thing to do.
However, many women entrepreneurs are hindered by various misconceptions and biases in the context of the current environment. This raises questions about what can be done to increase the number of women entrepreneurs in terms of funding strategy, and how to strengthen support for them from the business community, government, and universities.
To discuss these important issues and to answer your questions, we have brought together outstanding speakers and panelists from both academia and industry for this interactive event hosted by the Barry F. Lorenzetti Centre for Women Entrepreneurship and Leadership.
Opening remarks
Moderator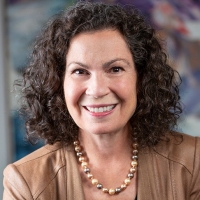 Anne-Marie Croteau is dean of John Molson School of Business at Concordia University since 2017 and full professor of business technology management. She has been reappointed by the Board of Governors of Concordia University for a second five-year mandate as dean, starting July 2022.
During her tenure as dean, Croteau oversaw the revisions of both the graduate research programs and graduate professional programs, as well as the undergraduate program. The school welcomed the creation of three new research centres: the Jonathan Wener Centre for Real Estate, the Barry F. Lorenzetti Centre for Women Leadership and Entrepreneurship, and the L. Jacques Ménard–BMO Centre for Capital Markets.
Additionally, under Croteau's guidance, John Molson became the first business school in Canada to receive gender parity certification by Women in Governance, the non-profit organization which supports women in their leadership development, career advancement and access to board seats across Canada.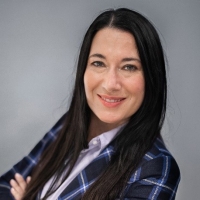 Annick Charbonneau is co-founder and managing partner of Accelia Capital, a $50M venture capital fund whose mission is to invest in innovative companies, owned or led by women. A graduate in International Business from Pepperdine University in California, Annick also holds a certificate in Artificial Intelligence: Implications for Business Strategy, from MIT Sloan School of Management.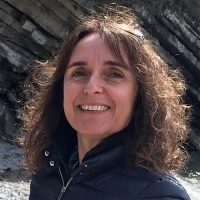 Alexandra Dawson has a PhD in Management and Business Administration from Bocconi University in Milan, where she was also a post-doctoral fellow, and an MSc Econ from the London School of Economics.
Her research focuses on topics such as succession, organizational commitment, and private equity investment decisions in family businesses. Her recent research is also about the role of founders in public firms and the effect of gender diversity in entrepreneurship and top management teams. She is a recipient of the JMSB Dean's mid-career award for distinguished scholarship. Dawson is an Associate Editor for the Journal of Family Business Strategy and is on the Review Board for Family Business Review.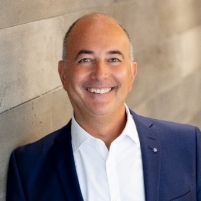 Emilio B. Imbriglio is a corporate director, board chairman, experienced CEO, investor, key advisor and professor working with brilliant teams focussed on building profitable businesses with ambitious growth plans driven by technological innovation.
From 2002 to 2013, Mr. Imbriglio lead Raymond Chabot Grant Thornton LLP's ("RCGT") corporate finance unit which included M & A, financing, business valuation and public-private partnerships. He was also the Chair of the Board of RCGT from 2011 to 2013. In 2013, Mr. Imbriglio was named President and Chief Executive Officer of RCGT and served in that capacity until he retired in 2021.
Mr. Imbriglio also has been and currently is a director of a number of other private companies, non-profit organizations as well as public company corporate boards. In 2021, he was named the first Executive Fellow of the John Molson School of Business.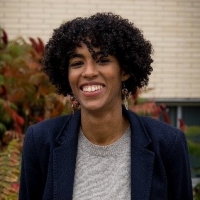 Nadia Koukoui is a clean tech entrepreneur and a graduate of Concordia's Gina Cody School of Engineering and Computer Science
She also holds a Masters in Sustainable Development from Utrecht University. For the past 15 years, Nadia has worked on developing solutions to complex environmental and societal issues. She first joined the entrepreneurial ecosystem in 2015 and later co-founded the clean tech startup Watergeeks, which has won numerous awards and peer recognition. Nadia currently runs a clean tech entrepreneurial program at Polytechnique Montreal's incubator.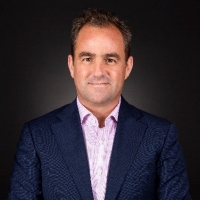 Geoffrey Molson has been a general partner of CH Group Limited Partnership since December 2009 and the President and Chief Executive Officer of CH Group Limited Partnership since 2011, which owns the Montreal Canadiens, evenko, Equipe Spectra, Just for Laughs and the Bell Center.
He currently is a member of the Board of Directors of the Molson Coors Brewing Company and serves as an ambassador for Molson Coors, representing the Molson family in key strategic areas of the business. Geoff Molson is also a member of the Board of Directors of RES PUBLICA Consulting Group and a member of the Molson Foundation, a family foundation dedicated to the betterment of Canadian society, St. Mary's Hospital Foundation, and the Montreal Canadiens Children's Foundation. Mr. Molson was also recently appointed to the Order of Canada and was made Chevalier de l'Ordre National du Quebec in 2019. Mr. Molson holds an M.B.A. from Babson Business School and a Bachelor of Arts degree from St. Lawrence University.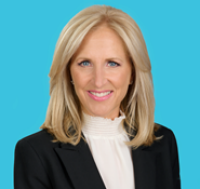 A graduate of Concordia University, Anne-Marie Trudeau began her career as a businesswoman in various national telecommunications, security and technology companies, mainly in sales roles. In 1998, she joined the family business Trudeau Corporation Inc. where she worked in various positions, from product development to licensing and sales management. In 2014, she was promoted to Vice President of National Sales for Canada.
In December 2017, she was appointed CEO, and since then has put all her energy into propelling this ancestral company to the forefront of innovative companies to echo the world of today and tomorrow. In 2021 through a transfer from her father, she acquired the family company, marking history by becoming the first women to own the company in four generations.
A committed woman, she is part of a think tank and action group on the feminization of leadership, a movement that aims to influence leadership that rises above gender and responds now to the needs of a more fulfilled, more egalitarian, and more inclusive society.
---