Theatre
Department of Theatre Presents: Just
---
DATE & TIME
Thursday, April 4, 2024 –
Saturday, April 6, 2024
8 p.m. – 2 p.m.
COST
General $15 / Students and Seniors $8 + service fee
WHEEL CHAIR ACCESSIBLE
Yes
---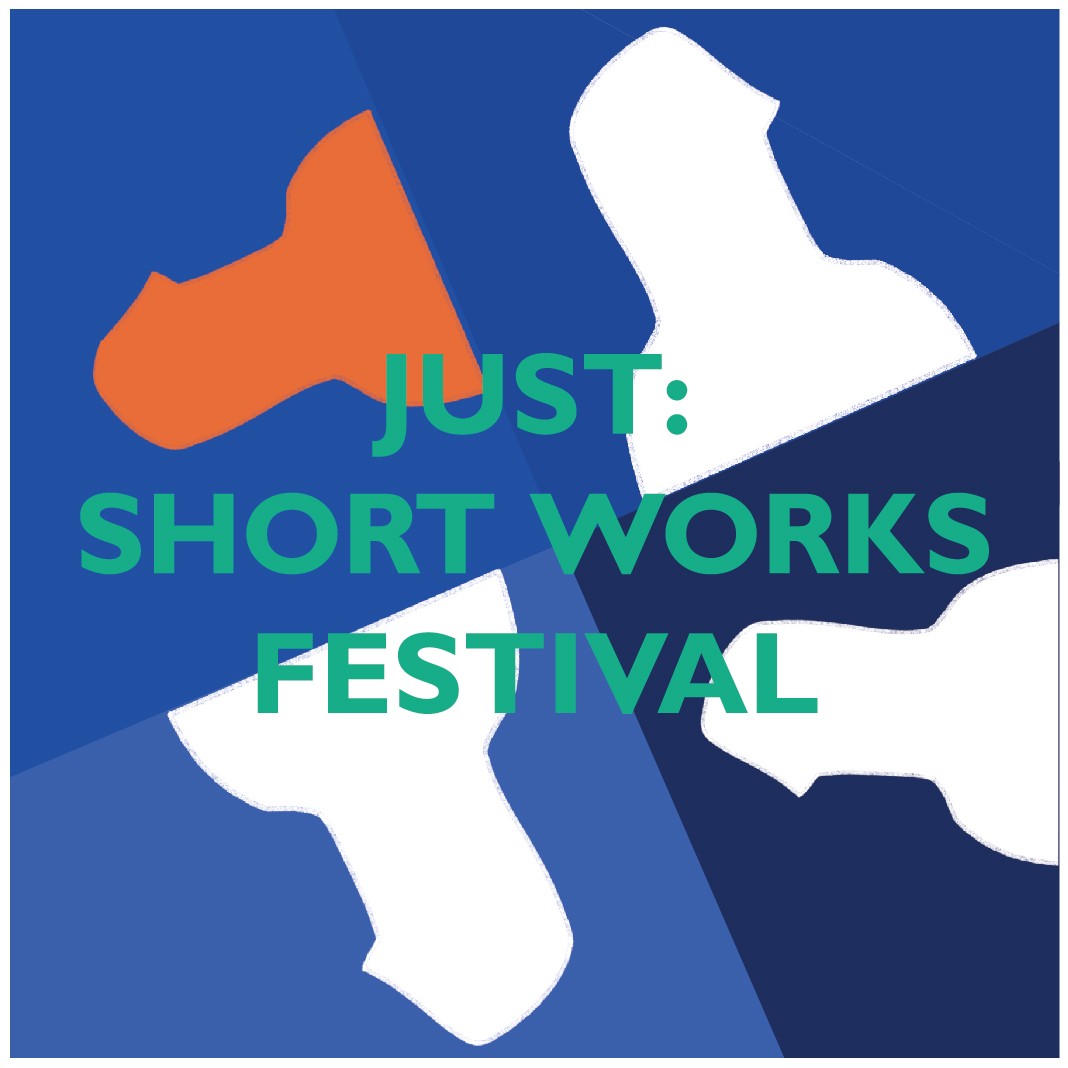 Design by Rim Fekhar
Just
Where everyone gets their due
Led by Meghan Moe Beitiks
"A weekend-long festival of short original works from the Concordia Theatre student community, exploring equity, history, gender, machinery, absurdity, regret, hope and time: just enough, all in a just manner, just in time." Meghan Moe Beitiks
Four pieces will be presented during the festival.
glitter glue (i am filled with uncontrollable rage)
revolves around a woman who experiences a dream-like sequence where she encounters abstract experiences and characters from her childhood (the 2000s-early 2010s), in relation to her perception of feminine identity. This sequence will incorporate music, movement, and dialogue. As the sequence continues, it becomes subtly twisted, pointing out potential harm in her toxic view of what it means to be feminine. Conflict will stem from an inner discussion of whether or not it is justifiable to hold onto a static notion of femininity. What is the most just way for a woman to behave?
if only
a fascination with "if only just-" will lead our ensemble into an investigation of regret, hope and time. in weekly devising sessions we will write, create on our feet and with our hands and find a story compelling to us all, using the skills of the performer creators and designers in our team. we will then work towards staging that story in any capacity - the outcome might turn into an installation, a stage reading, a mini-production or a workshop.
Just a Rube Goldberg
What is at the end of the machine? Will the conclusion be satisfying? Or will the last domino fall into nothing? Taking conceptual and aesthetic inspiration from the Rube Goldberg machine, this piece is an amalgam of various segments that react to one another, paced in rapid succession. "Just" brief glimpses into a series of little interconnected worlds, denying our audience the ability to reflect on their immediate experiences. Using "just," we will create clear physical images exploring a series of themes and techniques important to our team members including: Body Horror, Eco-Choreography, Cosmic Retribution, Dike, Buffon, Moment Work, getting into the Concordia payroll system, Pranks, and Being Covered in Goo. We also hope to explore the dramaturgical implications of theatre as an act of justice and what constitutes a fair exchange between audience and artist. Our work is an exercise in "just" toeing the line, in cause and effect, in discovery, in discomfort, in provocation, in finding the edges of our capabilities as theatre artists. It seems like a lot. But it's really just a series of simple machines.
DE-PATTERN
What is morally right? When does the justification for science and advancement move in an unethical direction? DE-PATTERN is an absurdist creation piece that explores themes of medical ethics, disability exploitation, and human testing in relation to the Montreal Experiments that took place at McGill University and the unjust actions of its head professor, Dr. Donald Ewan Cameron. During the 50s and 60s, Cameron was funded by the CIA to conduct mind control and brainwashing experiments at the university. unethical experimentation like LSD forced comas and physical, mental and sexual assault all for the purposes of wiping their minds and "curing" their mental disorders. The piece itself is a retelling of these unjust events, combining choral storytelling and movement work with political satire and text-based drama. Let's explore a dark side of Montreal academia that has been lost to time, and see if there are any patterns. Don't forget to count them….
Refreshments stand by Concordia Association of Students in Theatre (CAST) in MB 6.101
---