Health & wellness, Conferences & lectures, Workshops & seminars
Wellness and sustainability
---
DATE & TIME
Wednesday, October 12, 2022
4 p.m. – 5 p.m.
SPEAKER(S)
Drs. Susan Clayton and Inês Lopes
WHERE
Henry F. Hall Building
1455 De Maisonneuve Blvd. W.
Room H-1271 floor Hall (TBA); ALSO LIVE-STREAMED (Zoom)

WHEEL CHAIR ACCESSIBLE
Yes
---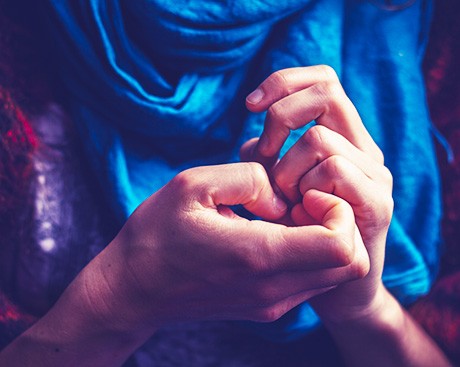 In the current times of crisis, levels of eco-anxiety (and other eco-emotions) are rising. This leads to many concerns: the need for rapid ecosocial changes, as well as concerns for the well-being of students and the general public.
Through this event, our speakers will address the links between our physiological, psychological, community and environmental health. They will also discuss action, prevention and coping strategies, encouraging both actions/activism (taking care of the environment) and self-care.
About the speakers

Susan Clayton, Ph.D., is the Whitmore-Williams Professor of Psychology at the College of Wooster in Ohio. Dr. Clayton's research examines people's relationship with the natural environment, how it is socially constructed, and how a healthy relationship with nature can be promoted. She has written about the effects of climate change on mental health, and has developed a scale to assess climate anxiety. A fellow of the American Psychological Association and the International Association of Applied Psychology, she is author or editor of six books, including Identity and the Natural Environment, Conservation Psychology, and Psychology and Climate Change, and was a lead author on the Sixth Assessment Report of the Intergovernmental Panel on Climate Change.
Inês Lopes, Ph.D., is a psychologist who works with children, teens, and adults (B.A. at Concordia University; PhD at UQAM, Montreal). For the past 20 years, she has also worked on environmental and social education in diverse school, health, and ecosocial organizations and cultural settings. Climate justice, human rights, eco/social documentary, eco-anxiety (as well as other eco-emotions and other impacts of environmental changes) are also of special interest to her in local communities and worldwide. She collaborated with the Cinema Politica Network for many years. She is also a Mère au Front, involved in advocating for the rights of teens and children to a more promising future.
This event is part of Campus Sustainability Month at Concordia, a month-long series of events, activities, and giveaways.
---