Accessing recorded lectures from Moodle
Last updated: September 23, 2020, 12:36 p.m.
You can access your online lectures in your Moodle courses from the MyConcordia portal:
1. Go to myconcordia.ca.
2. Login with your netname and password.
3. Click Access Moodle under My Moodle Courses block.
Your courses are displayed.
Note: If you do not see a course, please contact your teacher to activate it.
4. Click the course name, for example PSYC 201 AA 2202.
The page is redirected to your Moodle course.
5. Click the Lecture Recordings link.
Note: The name might be different, but the icon is the same.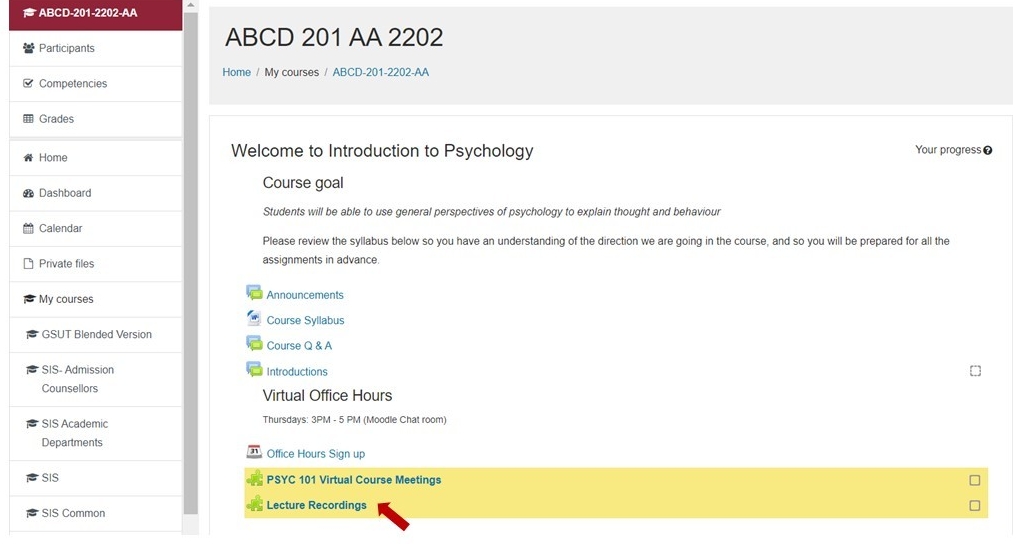 6. Click anywhere on the video image to play the video.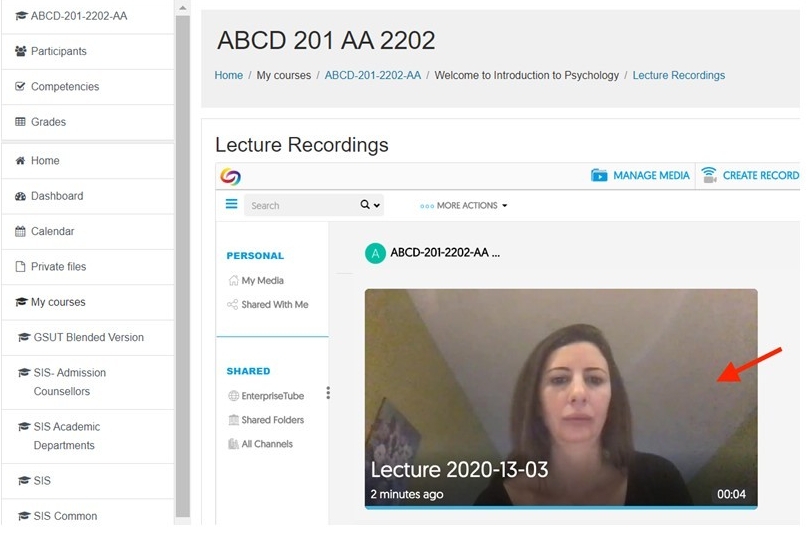 7. To view or download transcripts of the video, click Transcript.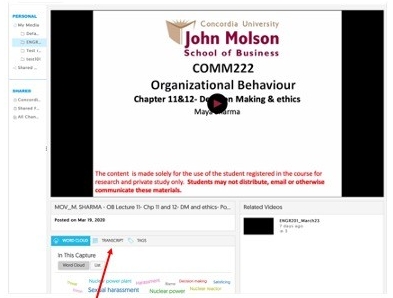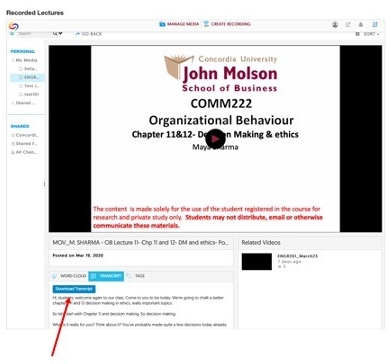 9. A pop-up window will prompt you to allow downloads on Concordia.yuja.com, click Allow.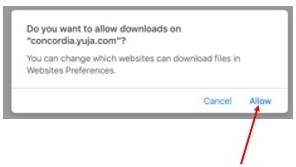 You will find your recently downloaded files in your download folder on your computer.