Downloading Moodle mobile app
Last updated: July 28, 2020, 2:20 p.m.
1. To access your courses on your phone, download and install the standard free Moodle app on your phone. The app Moodle Concordia is available on Google Play and App Store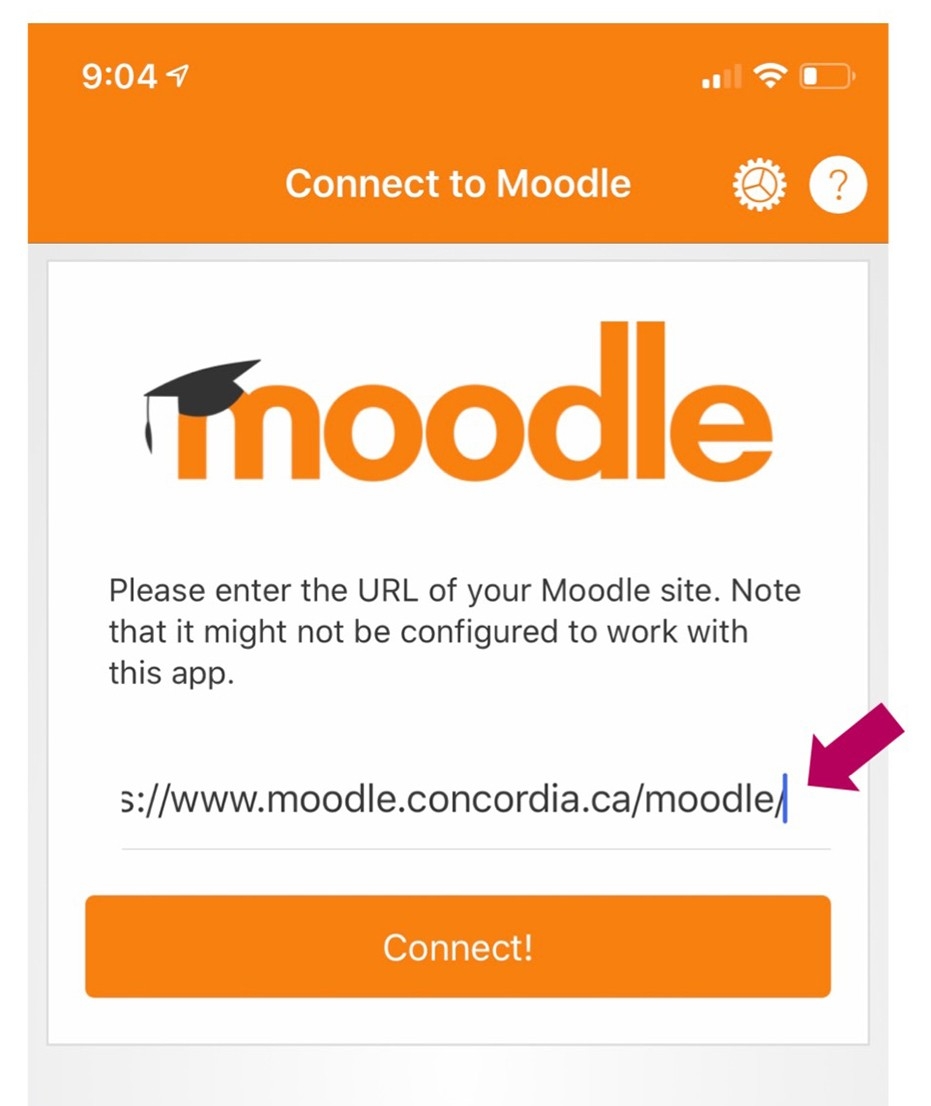 Note: If you are having trouble signing in through your Moodle app, open the your web browser on your phone and type https://moodle.concordia.ca/moodle/. You can login to access your Moodle courses this way.
3. Type your Concordia Netname and Password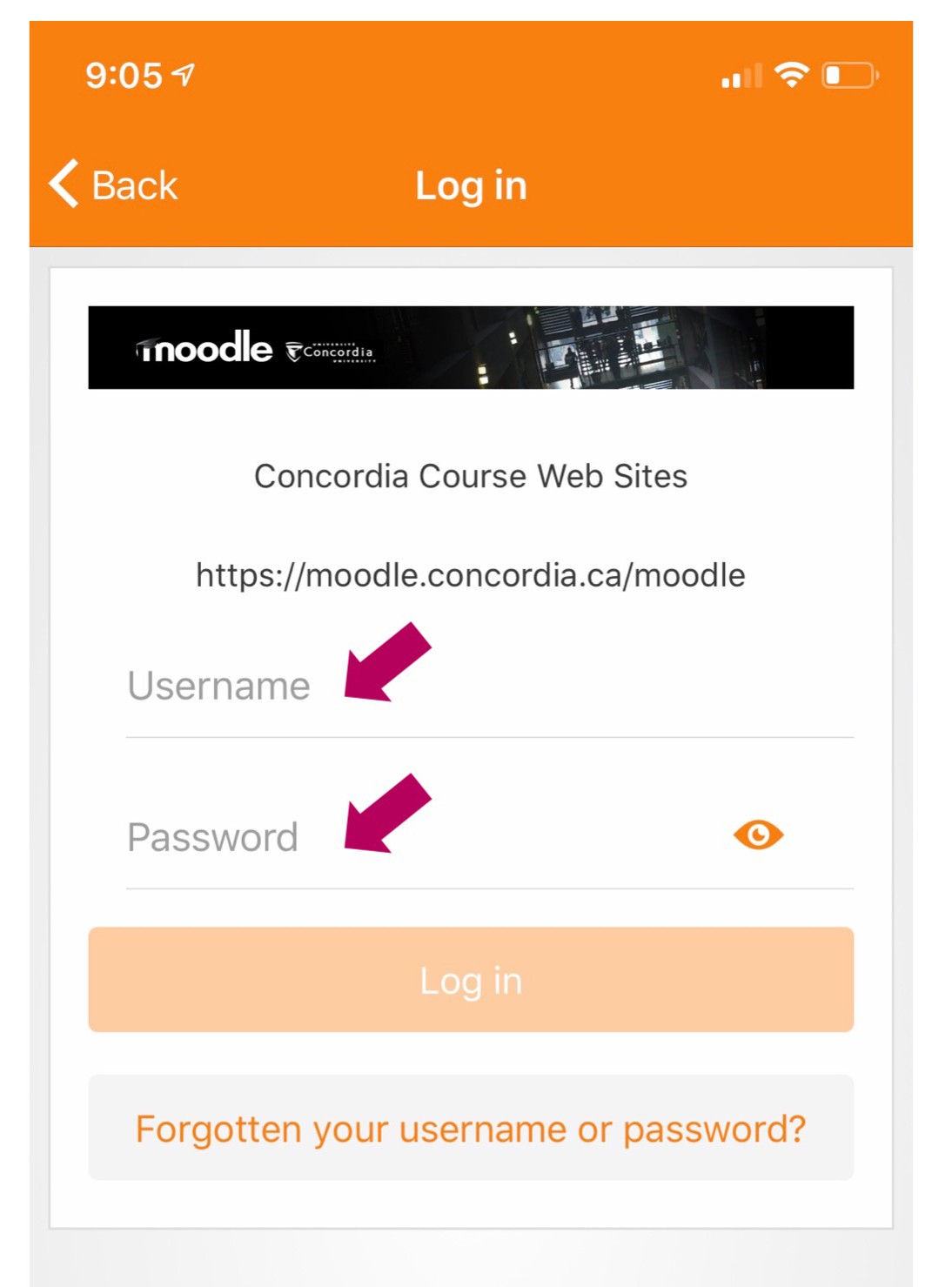 4. To see all your in progress courses, Click on Dashboard in the top right-hand corner