Attending your course meetings from the Moodle mobile app
Last updated: November 2, 2020, 12:50 p.m.
1. Open Moodle app installed on your phone. If you haven't installed the free Moodle app, follow the steps underneath, Downloading the free Moodle app on your mobile device
2. To see all your in progress courses, Click on Dashboard in the top right-hand corner
3. Click on the appropriate course, for example, ABCD 101 2194 A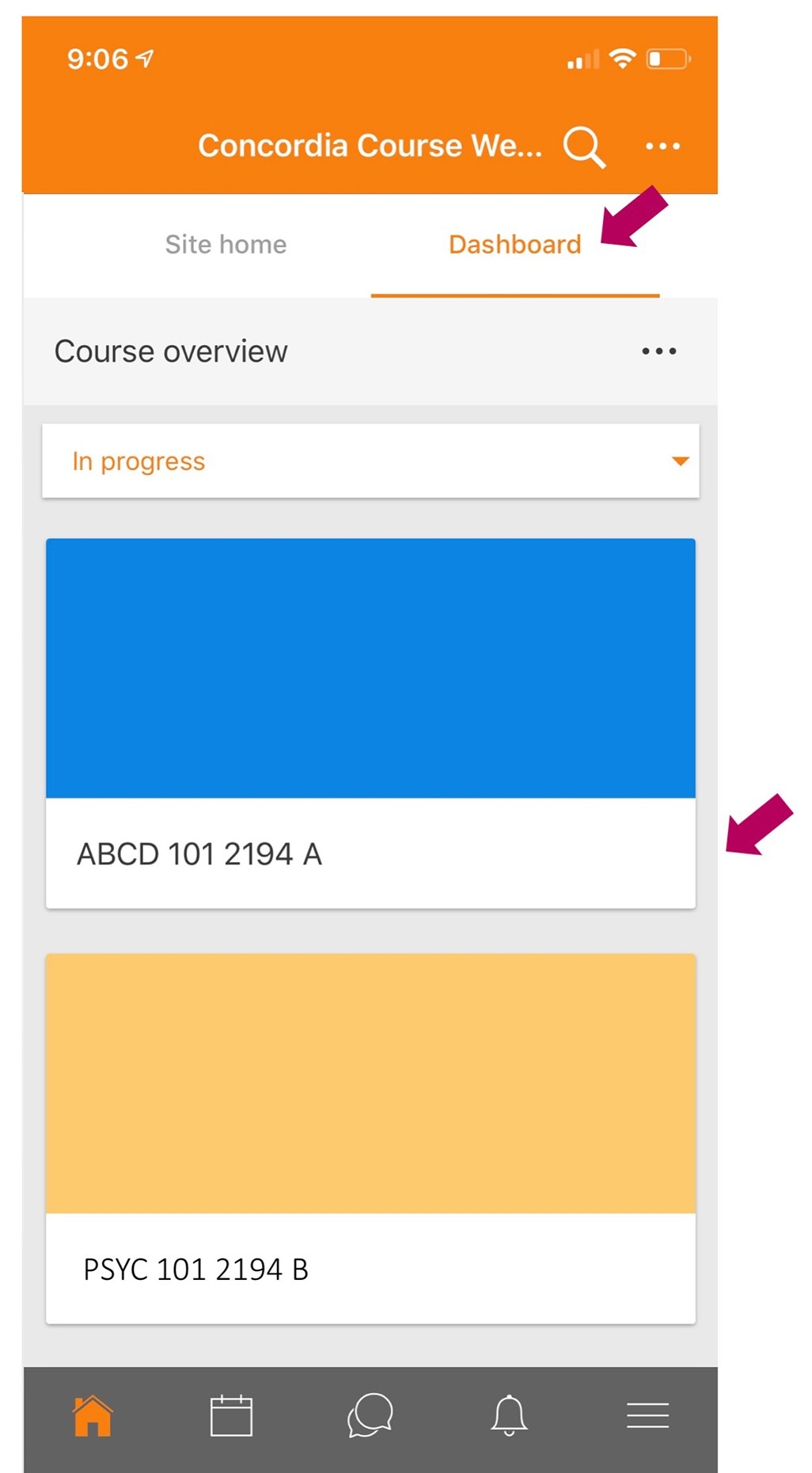 4. Click on the current week folder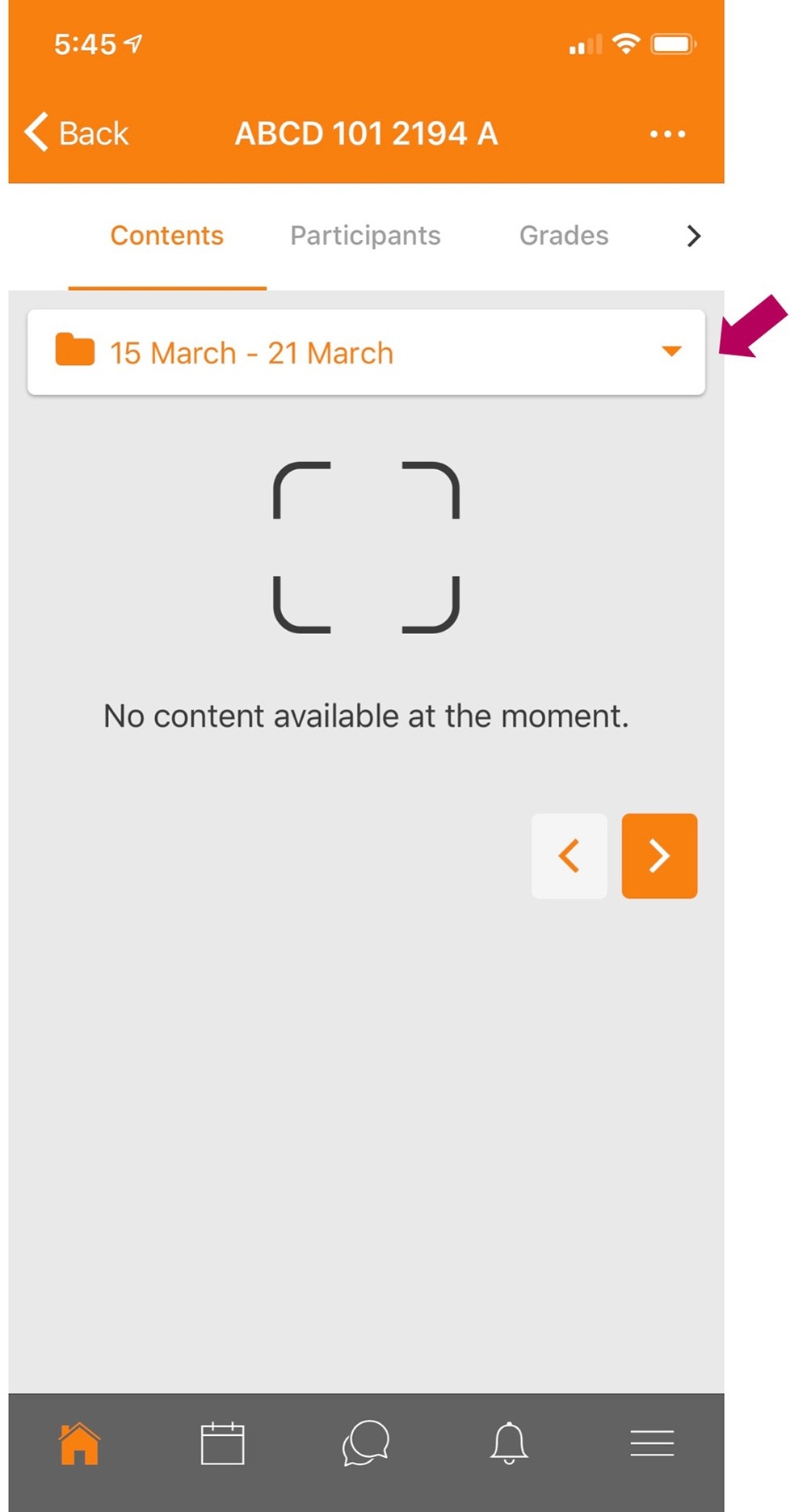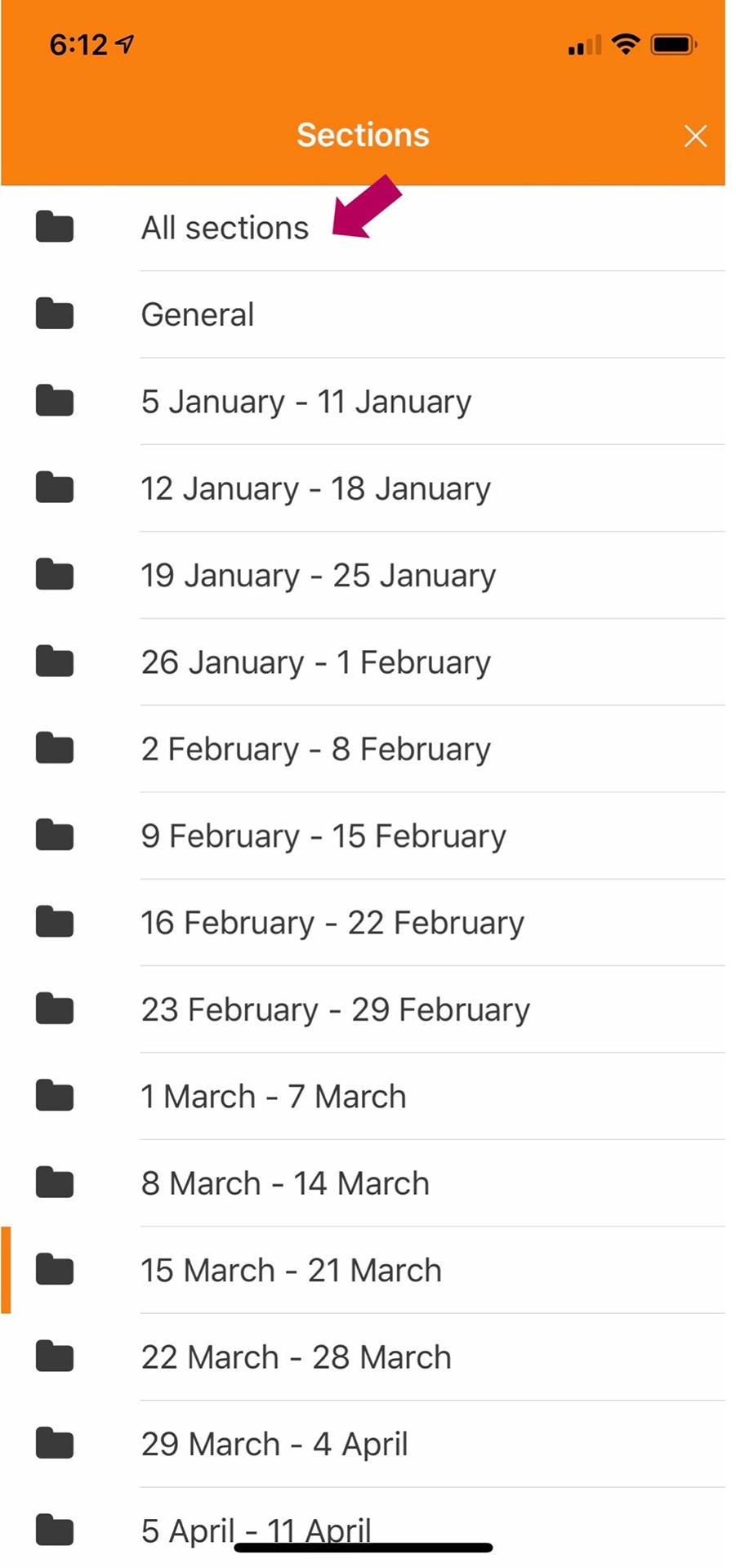 6. Underneath Announcements, click on the virtual course meeting folder, for example Psych 200 Virtual Course meetings
Note: The name might be different, but the icon is the same.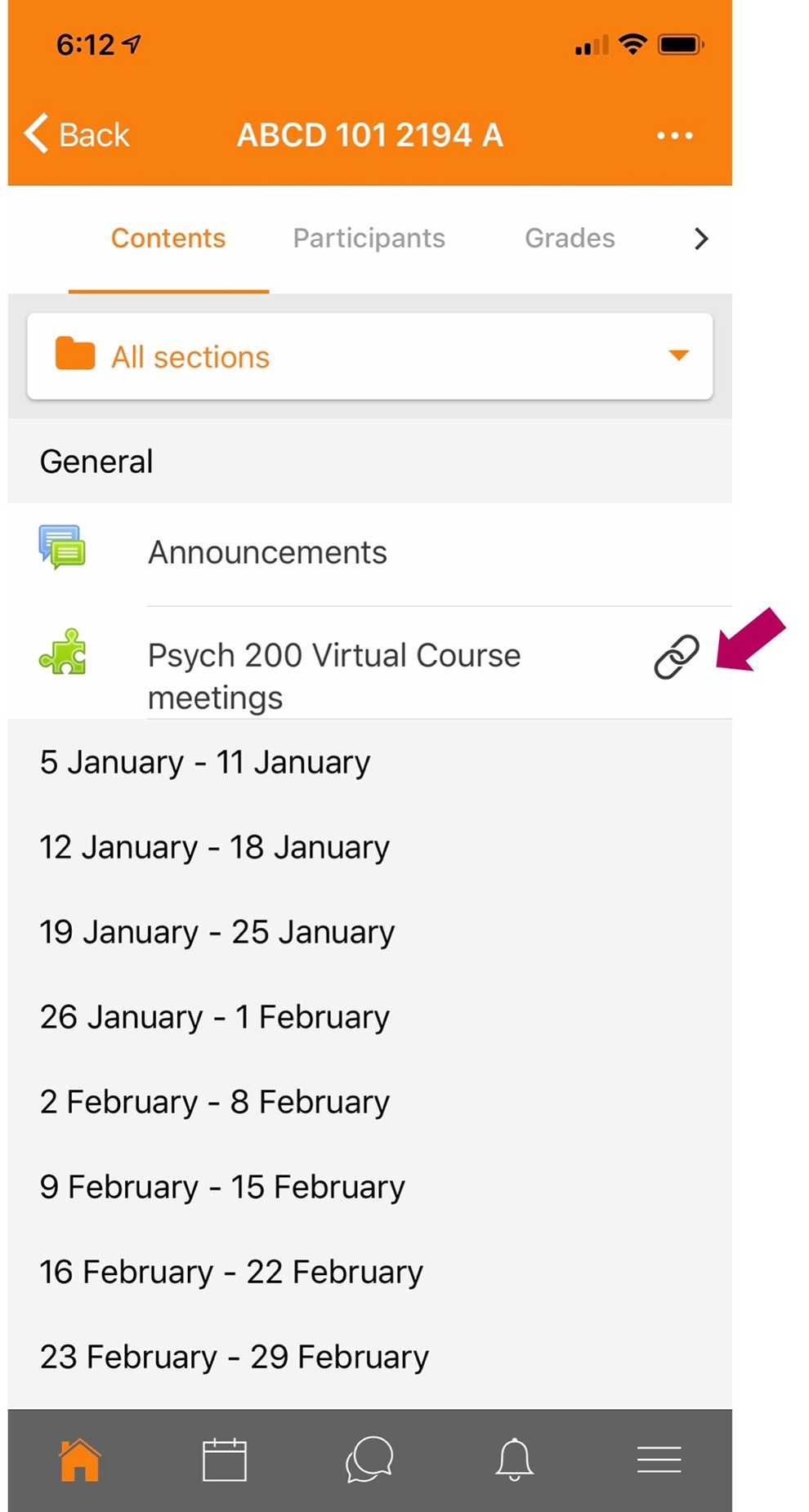 7. Click Launch the activity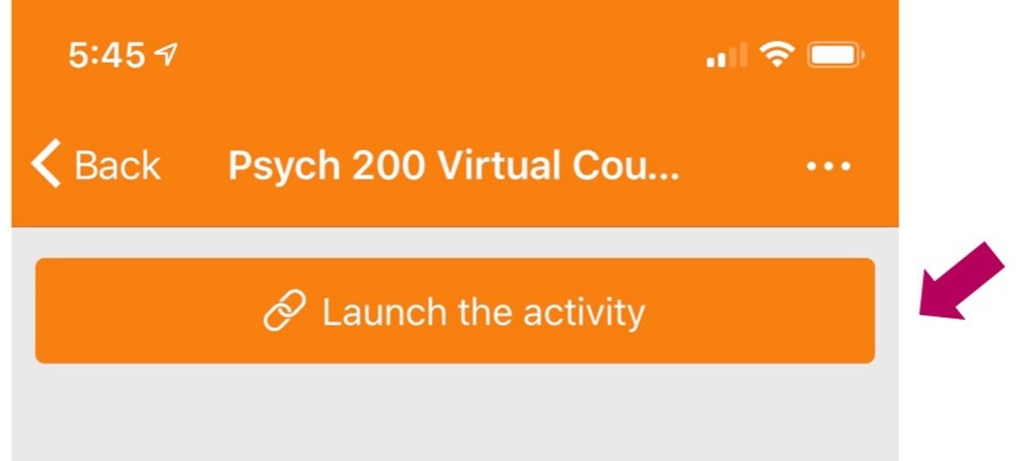 8. If your instructor scheduled several recurring course meetings, all scheduled meetings will appear. A few minutes before your scheduled course time, find the corresponding virtual course meeting, and click Join.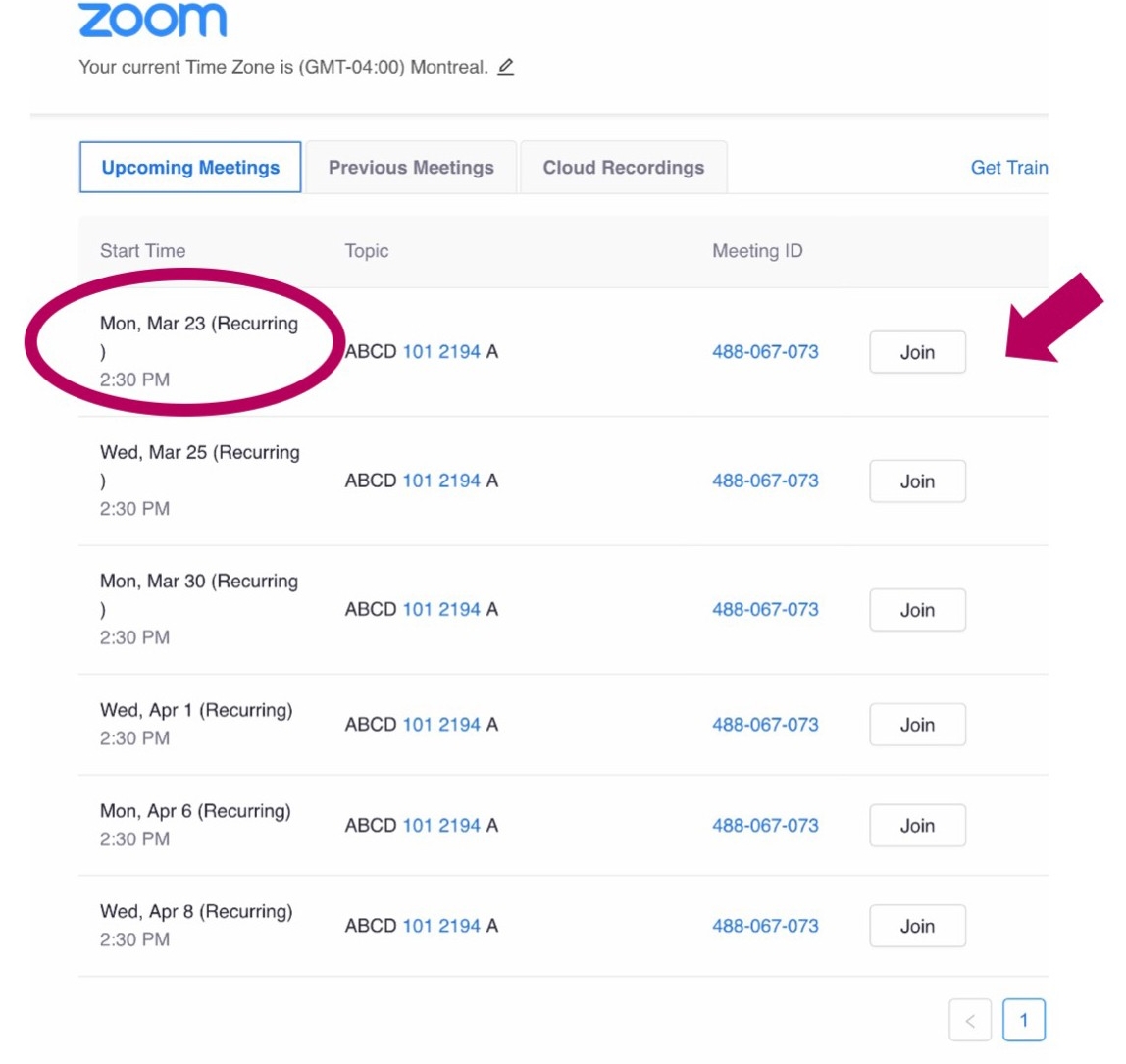 9. You will be given a URL link. Copy the link. Open Safari or Chrome on your phone and paste the link in your browser to join the meeting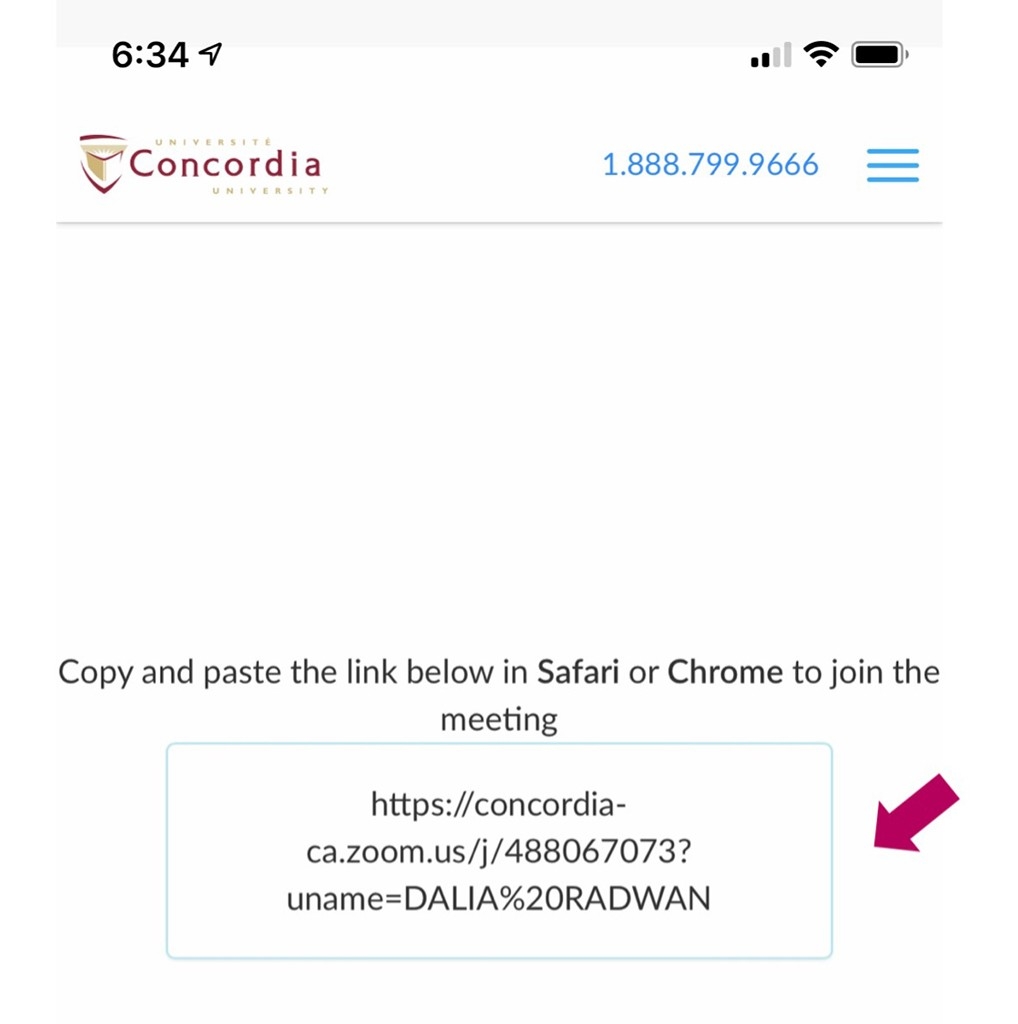 10. Depending on your default web browser, you may be prompted to open Zoom. Click Open
11. To join audio, click Call using Internet Audio in order to hear your instructor.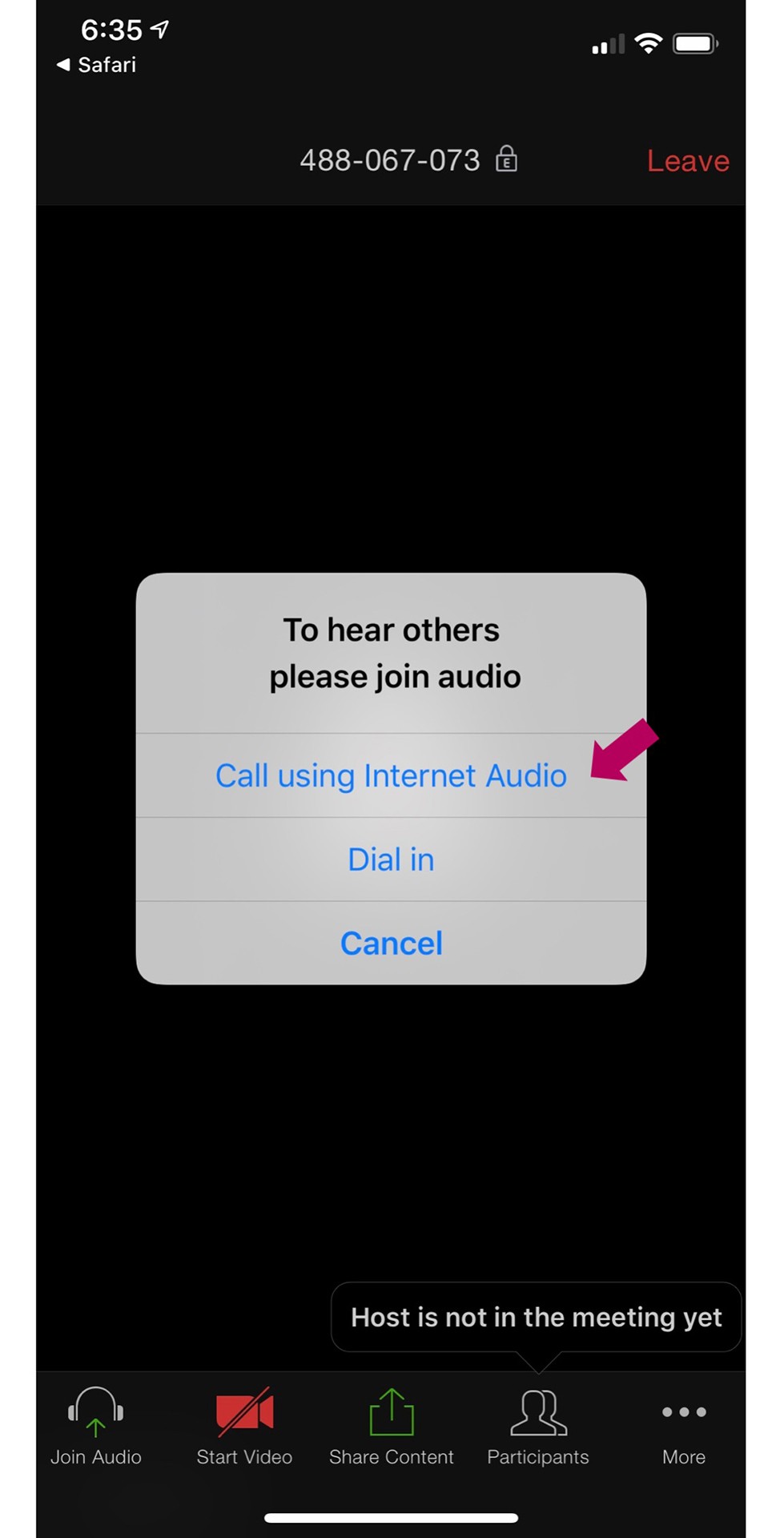 12. On the top of your screen, a message will indicate that you are using your device audio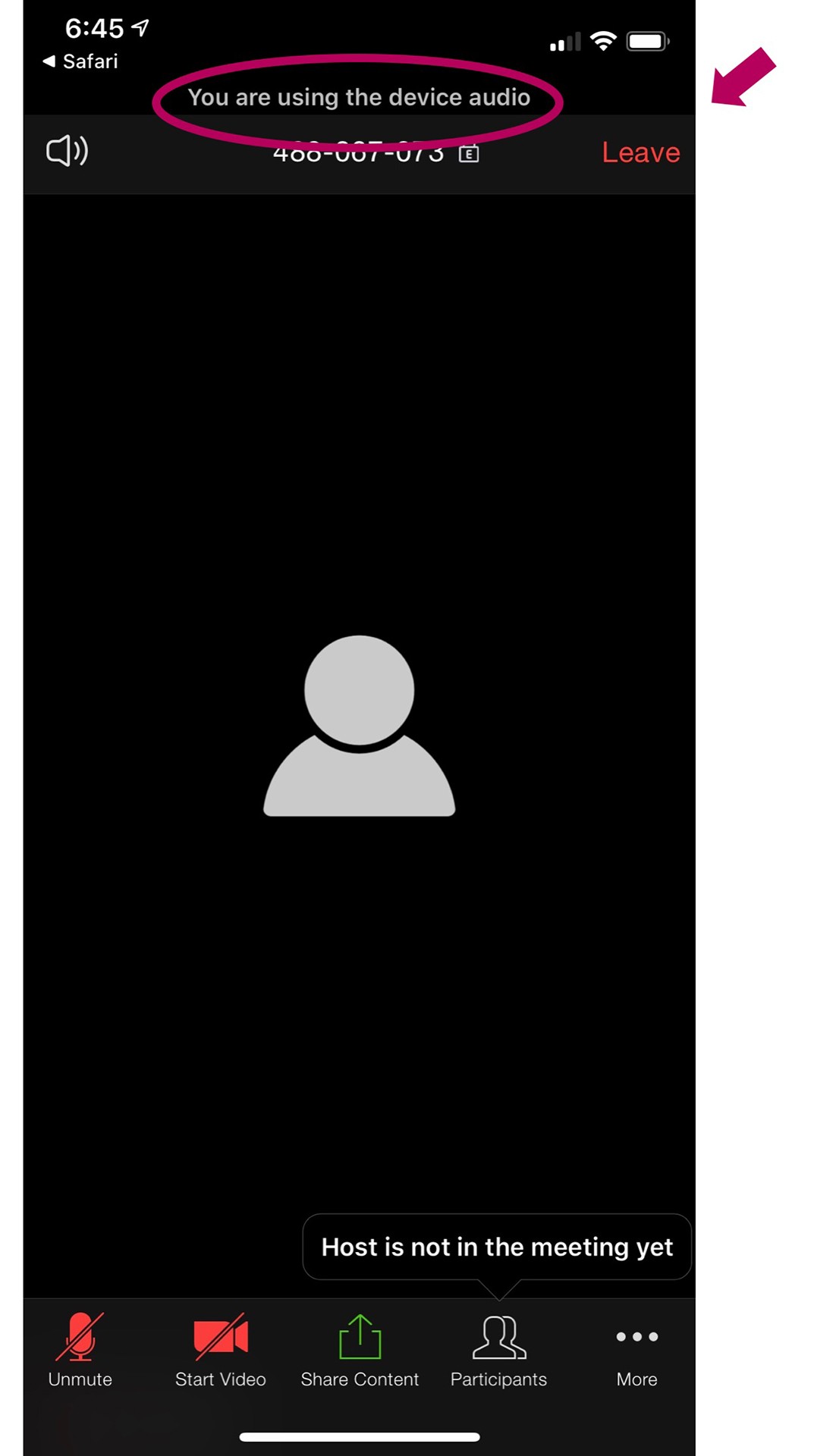 13. Your mic will be muted, and your camera will be turned off automatically. You may have to wait a few minutes until your instructor joins the meeting. Do not unmute yourself unless your instructor asks you to do so.
14. When your instructor ends the lecture, click Leave at the top right-hand corner of your screen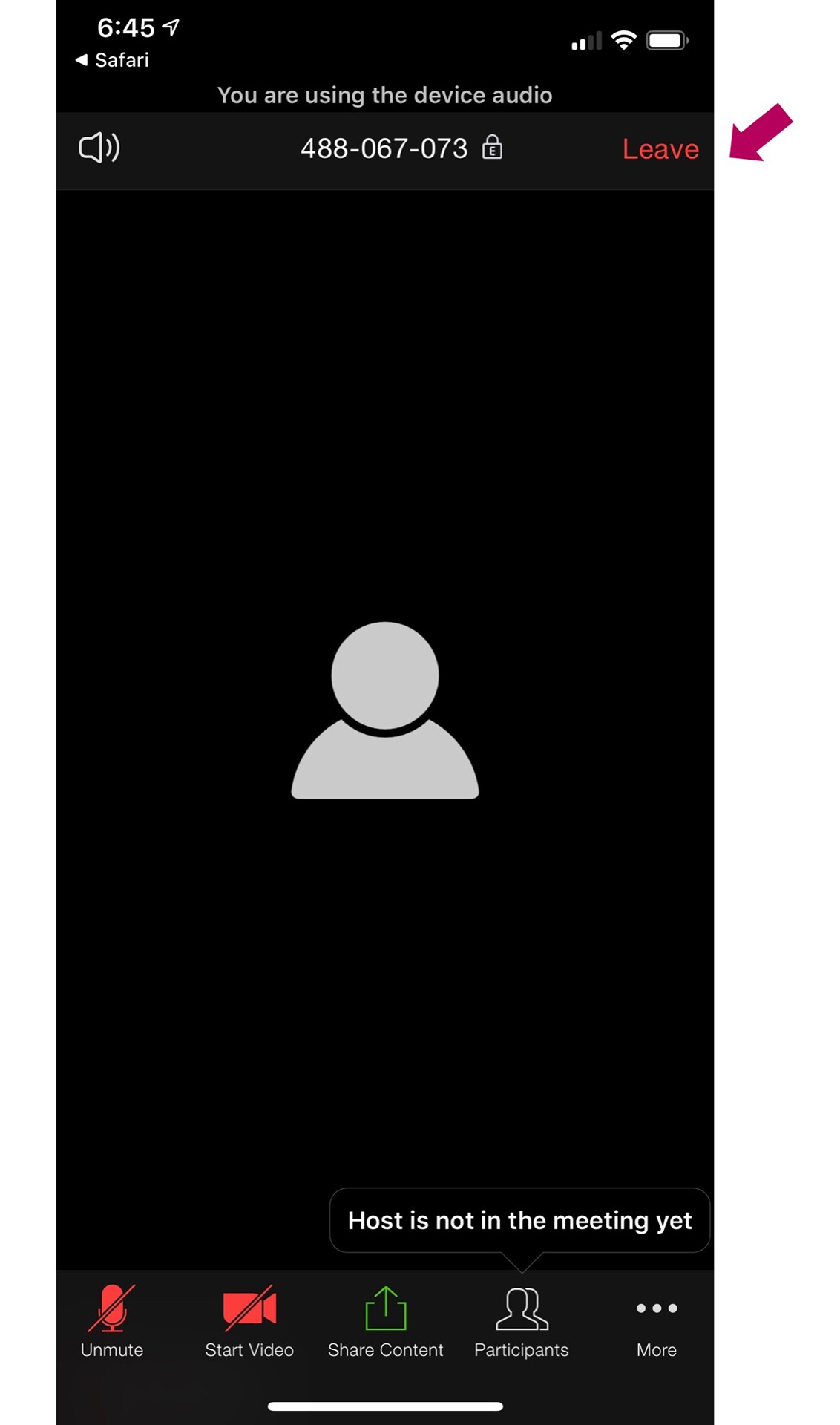 15. Click Leave Meeting at the bottom of your screen