Student profile
Mohammad Buhidma
Pursuing a Bachelor of Commerce
Major in Supply Chain Operations Management, Minor in Data Intelligence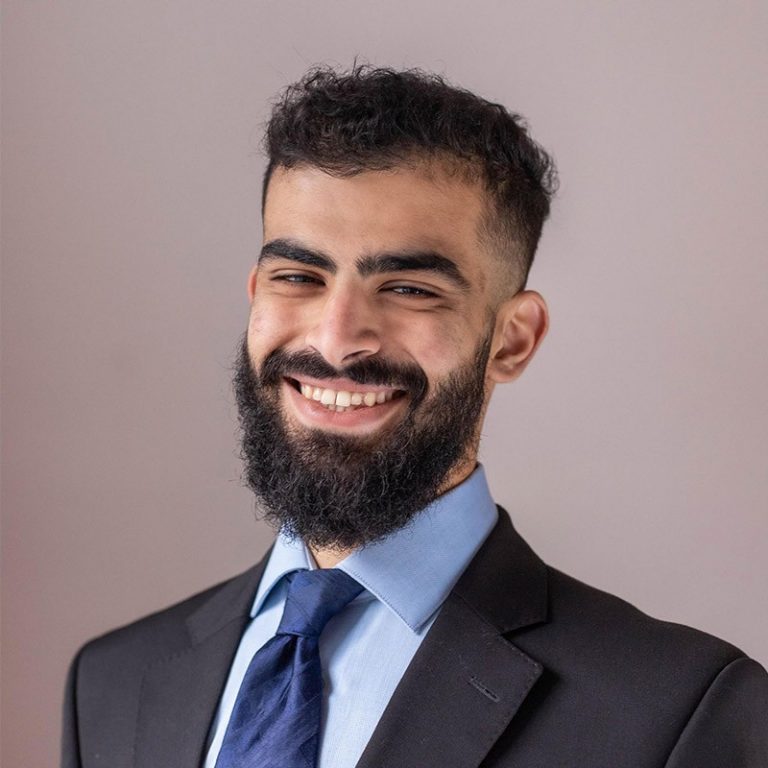 "One of the best aspects of Supply Chain Operations Management is the amount of variety within the field."
Why did you choose the John Molson School of Business?
I chose to study here because it's the best business school in one of Canada's best cities to live in as a student. John Molson has a work-hard, play-hard appeal that really grabs you. Also, being ranked number one in entrepreneurship among Canadian business schools gave me the perception that students here want to think outside of the box and have a bias for action.
What is the best aspect of your program?
One of the best aspects of Supply Chain Operations Management is the amount of variety within the field. It covers areas like transportation logistics, warehousing, analyzing data, forecasting inventories and more.
I also enjoy the problem-solving nature of both my major and minor. Supply Chain works with a ton of variables that affect the outcome of the solution you're trying to provide, and you learn how to manipulate variables to achieve an objective. It is a great field for people who are comfortable with numbers like I am.
The Data Intelligence Minor helps you become an analytical person and teaches you how to use data for decision-making — two skills that are in high demand today.
What is it like living and studying in Montreal?
Montreal is a beautiful city to live in, and being home to five major universities, it is full of students and educated people. There are many festivals, restaurants and activities — whatever you're interested in, you can find it here.
What are the advantages of joining a student association?
The biggest advantage of being part of an association is meeting people who will become part of your network in the future. You'll meet and make friendships with like-minded people who want to have an impact on the world.
Currently, I'm the Vice President of Academics at the John Molson Supply Chain and Business Technology Association (JSBA), and my role is to ensure we supplement the academic journey of Supply Chain and Data Intelligence students. We offer workshops to introduce students to skills that can help them stand out in the job market and provide educational content on current industry topics to help broaden their horizons. Overall, we aim to enrich the student experience.
How have you benefited from Career Management Services (CMS)?
The advisors at CMS are a great resource, and their services are free! They helped me a lot when it came to applying for internships. I explained my issues, and my advisor went over my resume and cover letters to help me stand out from the competition.
CMS also hosts a variety of workshops and recruitment events, where they bring in companies looking to hire John Molson students. These are amazing opportunities for networking and finding internships as a student.