Student profile
Emmanuel Gaisie
Pursuing a Bachelor of Commerce
Major in Finance, Minor in Business Technology Management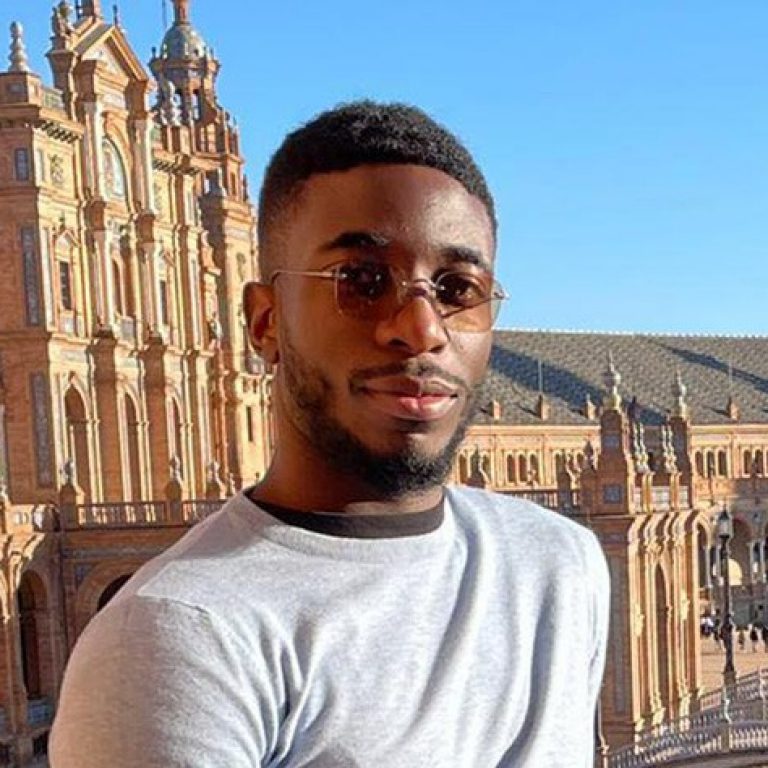 Experiential learning
Co-op
Internship
"Being involved with student groups and going on exchange to Spain were the two best things about my university experience."
Emmanuel Gaisie enriched his time at Concordia by fully immersing himself in student life outside of the classroom, both in Montreal and on exchange in Madrid.
What have you learned from being involved with student life?
My involvement in the African Students Association taught me so much that I never would have learned in class. Even though you're a student group, you're dealing with real businesses, real deadlines and real obligations. It gives you a different sense of responsibility and appreciation. For example, I've never had to deal with large amounts of money like I did when organizing Uzuri, a culture, fashion and art show we hosted at The Plaza. The venue itself is expensive, and then there are sound technicians and AV companies that you have to hire, among other things. This puts you in a situation where you must keep up, raise funds and stay organized.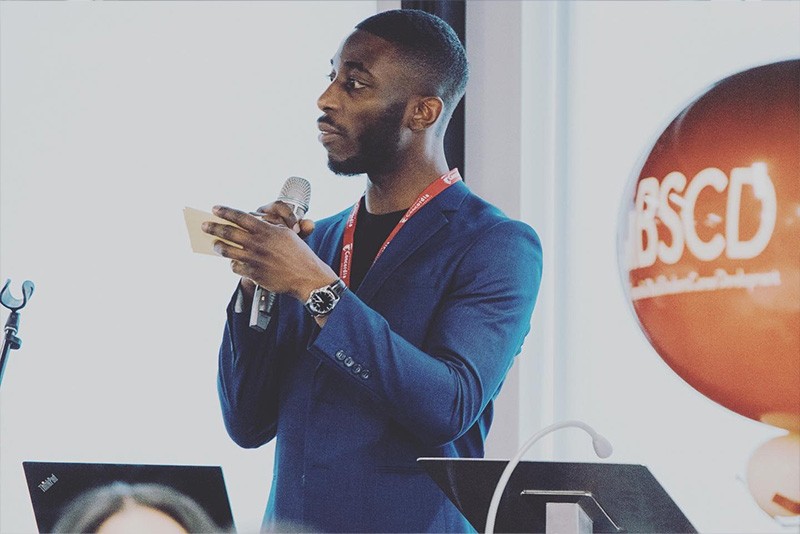 What kind of events do you organize with the African Student Association?
Recently, we had our own rendition of Dragons' Den called Black Dragons' Den. We had five black student entrepreneurs pitch their business proposals, and a panel of judges evaluated their businesses. We had top three places for the winners, with the first place receiving $1000 and then $500 and $350 to invest in their business. We also organized Afro dance classes and have more events planned like the capsule project, Uzuri. It's a place where creators can come and showcase their performances, and we'll have singers, dancers, poets and art exhibitions.
What was going on exchange like?
Being involved with student groups and going on exchange to Spain were the best two things about my university experience. In Montreal, I was falling into a routine and wanted to change things up in my life for a bit. I wanted to travel without throwing my Co-op and school schedule off, so I applied to go on exchange and downloaded Duolingo to learn Spanish. It was a great experience and I'm actually going to go back to meet up with some people this summer.
In Spain, I got involved in a lot of different clubs. They had a consulting club, and even bachata classes. The best way to meet people is just by getting involved in these things. There was also a large WhatsApp group for all the Erasmus students, so we got to connect. Europe is relatively cheap, especially for travelling, so I met a lot of people and travelled to different places.
Did you understand Spanish culture better after that?
There's a difference between travelling on vacation and really living in a place. Living in Spain gave me the opportunity to immerse myself in Spanish culture, language and history. Spain has such a rich history with interesting ties to Arabic culture. I learned a lot about Spanish history when I travelled south to Sevilla, which is a culturally rich city and a very immersive experience.