Student profile
Alix Chartier-Lazartigues
Pursuing a Bachelor of Fine Arts
Major in Design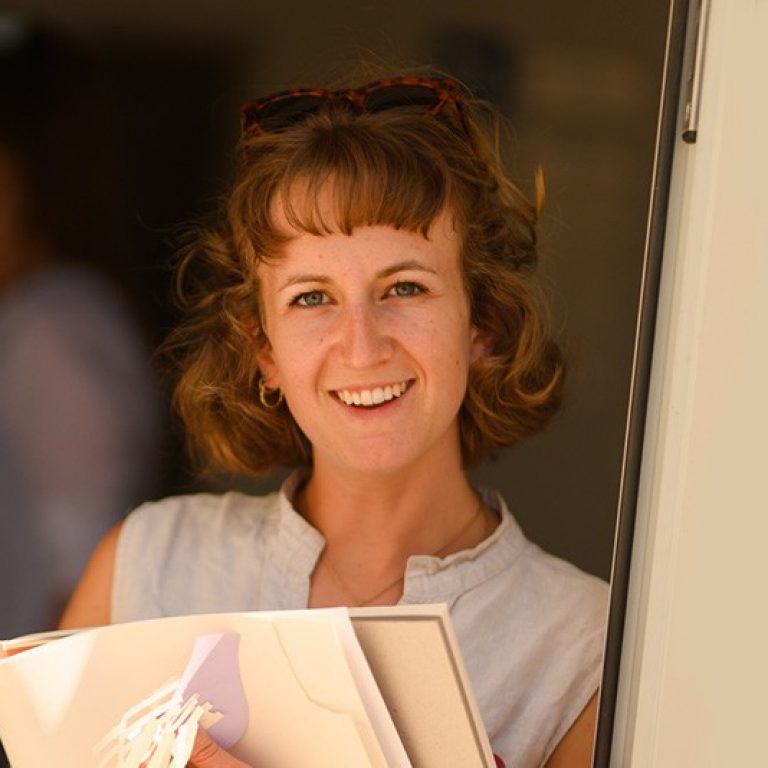 Alix Chartier-Lazartigues works with biomaterials to expand our understanding of innovative and sustainable design.
"Concordia is full of different opportunities. In the Faculty of Fine Arts, Concordia has incredible woodshops, metal shops, 3D printers and qualified technicians who are there to help us. All you need to do is ask for help and be aware of the different opportunities around you."
What do you like about the Design program?
The Design program was unlike anything I imagined when I started my journey. The program is very broad and that's how I discovered, little by little, what I liked and didn't like about the design world. Thanks to some of the teachers who opened my eyes and gave me the tools to develop myself as a critical designer, I was able to explore and refine not only my creative eye but also my place as a designer in our society. The more intellectual side of the program has allowed me to learn more about art and design history and develop a critical and analytical mindset.
What project will you develop through the Milieux Institute?
Within the Milieux Institute, under the supervision of Dr. Miranda Smitheram in the Textile and Materiality cluster, I started an independent study on mycelium. In the first step of this project, I created an editorial that combines macro photography of growing mycelium with reflections on temporality and how it relates to the creative medium of design.
Under the supervision of Professor Alice Jarry, I'm continuing this research in its second stage. With the help of Concordia's Digital Fabrication Shop, I am creating a protocol to work with mycelium to create a new biomaterial that materializes through a 3D printer. The pulp being printed is made of urban waste like cardboard egg cartons, coffee grounds and sawdust, which are combined with mycelium.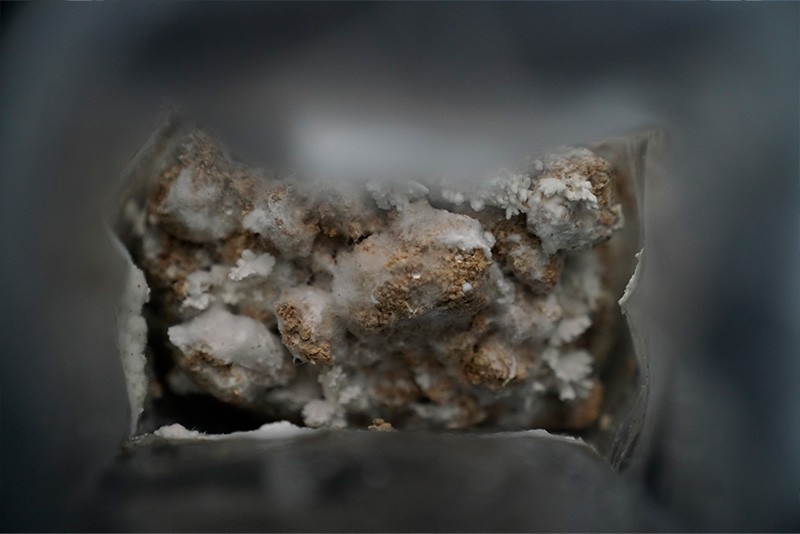 What inspired your research?
My research is inspired by the beauty of the living and the desire to create something new with waste. I'm interested in growing our future cities with architecture and design that uses our local resources. I hope my research will allow greater accessibility and opportunity for future students to work with living matter, and improve the connection between the Design faculty, workshops and course curriculum.
Anything else you'd like to add about your time at Concordia?
Whether it's the student exchange I did one year in France, my involvement within the Concordia Design Arts Students Alliance (DASA) or the different events I've participated in, I am very satisfied with my path at Concordia. I can't stress enough how incredibly lucky we are to study in an institution that encourages us to have access to as many opportunities as possible. Concordia is a place that has helped shape my critical creative mind and brought me to where I am today as a designer.