Conferences & lectures
Unprecedented: The challenges of reporting on a fast-paced pandemic
A keynote address by New York Times science journalist Apoorva Mandavilli
---
DATE & TIME
Thursday, August 11, 2022
6 p.m. – 9 p.m.
Registration is closed
SPEAKER(S)
Apoorva Mandavilli
WHEEL CHAIR ACCESSIBLE
Yes
---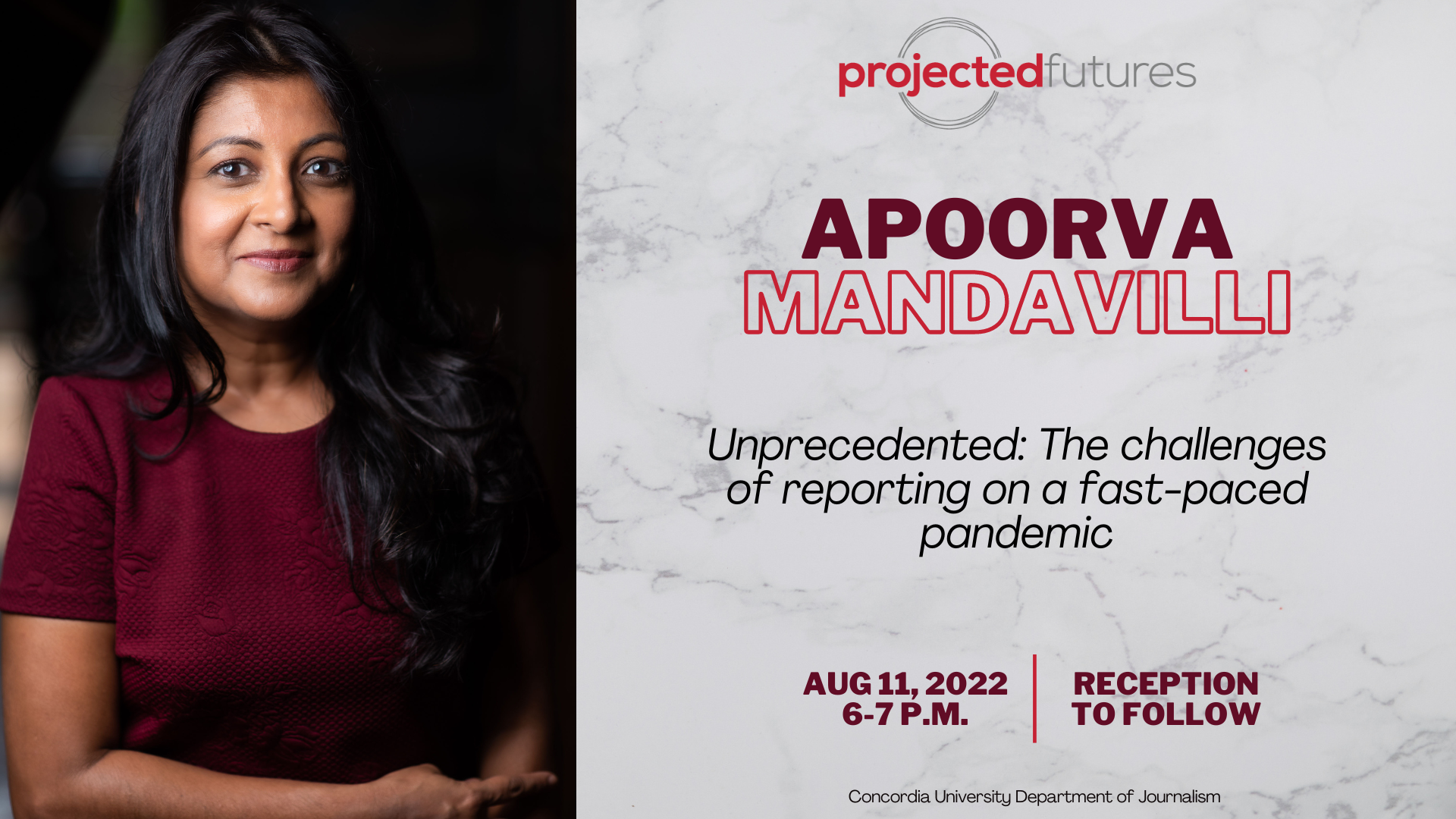 Apoorva Mandavilli has covered the coronavirus pandemic since its earliest days in 2020. But before the pandemic began, she was the founding editor-in-chief of a news site on autism science. Her keynote will cover the relentless and complicated nature of reporting on a pandemic, as well as the unconventional career path that led her there. She is visiting Concordia as part of Projected Futures 5, an international graduate science journalism summer school in the Department of Journalism.
The talk and Q&A will take place from 6 p.m. to 7:00 p.m. A reception with light snacks and drinks will follow.
The talk is free, but registration is required to attend. Register now.
About Apoorva
Apoorva Mandavilli is a reporter for The New York Times, focusing on science and global health. She co-founded Culture Dish, an organization dedicated to enhancing diversity in science journalism, and was the founding chair of the Diversity Committee for the National Association of Science Writers. She is the 2019 winner of the Victor Cohn Prize for Excellence in Medical Science Reporting.
---