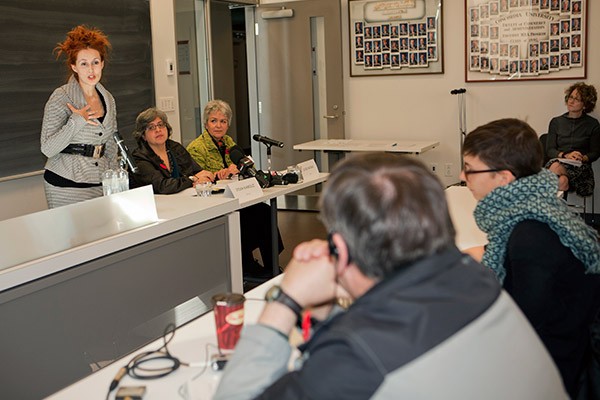 Program students are supported in their work by the scholarly excellence of the department's highly qualified professors from a wide variety of theoretical orientations and life-experience backgrounds. Please see our faculty profiles for a more detailed description of each faculty member's research and teaching activities. The diverse research interests of our faculty include:
capitalism and crisis
indigenous cultures
health and well-being in the sex industry
migration and mobilities
lifestyle and addictions
men and masculinities
transnational feminism
social economy, environment and food
transitions in the family and population
socio-legal studies and human rights

digital culture, play and games
citizenship and transculturalism
fear, risk and governmentality
the body and the senses
racialization and critical race theory
For more information about the faculty member research interests please refer to Concordia Explore Page.
For more information on our faculty members please consult the please refer to the List of faculty members
Students have a long tradition of involvement in our faculty's research projects and in the research generated in the Department's various associated research centres. Please view the descriptions of our faculty members' ongoing funded research projects and the various associated research assistantship opportunities that our faculty members have to offer our program students. Our faculty members are well known for their encouragement of student participation in research locally, nationally, and internationally.