David W. Orr: How should universities prepare students for the (hotter) world?
Speaker Series - The Future of the University and the Future of Learning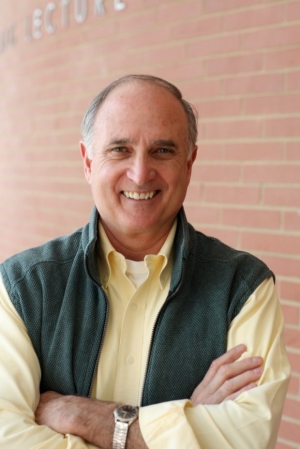 Event summary
Dr. David Orr began his presentation with a metaphor. He explained that the collective task of living sustainably can be thought of as a trip that all of humanity must take together. The 7.2 billion people (Earth's population) taking this trip will have different means of reaching the destination; some will take cars or buses, the most privileged will take private jets however the large majority, 4 billion people, will have to walk. The trip can only be considered successful if everyone arrives. Dr. Orr used this comparison to remind listeners of the global scale of the issue of sustainability and to illustrate the inequalities inherent in today's environmental struggles.
Dr. Orr continued by presenting the Oberlin Project, of which he is the founder. The project has transformed Oberlin College and its surrounding community by being committed to becoming one of the first climate positive (or "Net Carbon Negative") cities in America. The project commenced shortly after the construction of the Adam Joseph Lewis Center on the Oberlin campus. This building was the first substantially green building on a U.S. college campus. It purifies all of its wastewater, is powered entirely by sunlight and produces more energy than it consumes. The Adam Joseph Lewis Center was later named by the U.S. Department of Energy as "One of Thirty Milestone Buildings in the 20th Century," and by The New York Times as the most interesting of a new generation of college and university buildings.
The center also inspired the creation of other buildings in Oberlin from which businesses in energy efficiency and solar deployment, food and agriculture, and the sustainable use of local resources have emerged. Most recently, the Oberlin Project has begun developing affordable sustainable houses. This project has not only reduced energy consumption of buildings which accounts for approximately 40% of energy usage but has also promoted social and economic development in Oberlin College and the surrounding community and in this process has provided students with hands on applications of sustainable development for their studies.
Dr. Orr concluded that to be sustainable, we are required to manage our space effectively, produce our food locally and strengthen our community. His Oberlin Project proves that the University of College setting is a good place to begin this process.
- Summary provided by the Sustainable Curriculum Project