'Jackie Robinson helped people like me chase their dreams'
Concordia alum Julian McKenzie reflects on a sports icon, and his own recent award from the Black Academic Scholarship Fund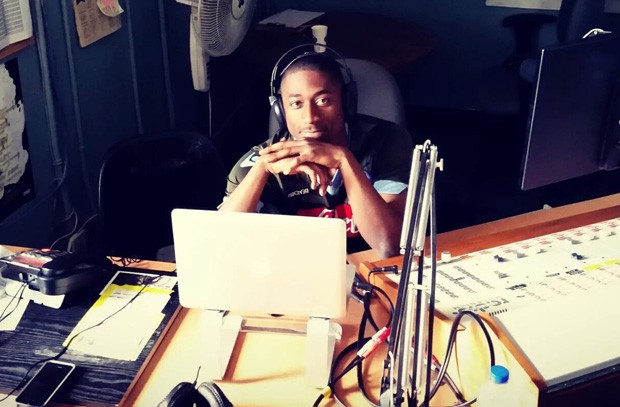 Concordia alumnus Julian McKenzie (BA 16) is a freelance journalist and podcast host. He is currently pursuing graduate studies in television, radio and film with a sports communications emphasis at Syracuse University.
McKenzie has been published in a number of places including Sportsnet, Noisey, the Montreal Gazette, the Montreal Community Contact and The Manitoban.
This fall, he received a Jackie Robinson Undergraduate Scholarship from the Black Academic Scholarship Fund (BASF). Below he reflects on its significance.
'Bravery and determination'
Being awarded this scholarship means the world to me. It's not the first I've won but it will remain close to my heart, not just for its contribution to my future, but because of the scholarship's namesake.
You probably know the main talking points of Jackie Robinson's story. He signed a deal with the Brooklyn Dodgers in 1945 but only suited up for them in 1947, after years of Black players being confined to the Negro Leagues.
If you're from Montreal, you should know that he and his wife lived in an apartment a hop, skip and a jump away from Jarry Park. He was a star second baseman with the minor league Montreal Royals and led the team to a Little World Series Championship.
The city of Montreal should not be overlooked when discussing Robinson's legacy. Last June, the two contracts he signed with the Dodgers and Royals were put on display at Montreal's City Hall.
Above all, he played a part in the Civil Rights Movement in the United States, fighting against segregation of African Americans. Robinson opposed Jim Crow laws and sat on the board of the National Association for the Advancement of Colored People.
Robinson helped pave the way for people like me to have a story and chase their own dreams. I got into sports at a young age thanks to computer games from my mom — I'd write game reports and act as my friends' play-by-play man.
As I grew older I wrote more, in personal blogs and eventually for the Marianopolis Papercut during CEGEP. I then cut my teeth as an intern for Egbert Gaye at the Montreal Community Contact and eventually for TSN Radio 690 and CTV Montreal.
While at Concordia, I co-hosted and produced a radio show, The Starting Rotation, wrote, co-hosted and produced a sports podcast, covered austerity protests and began a Montreal hip-hop blog.
My work as a print and online sports editor at The Link newspaper led to me winning a $10,000 scholarship from Sportsnet, and a piece of my writing was published on their website.
Right now, I'm in the second term of my graduate studies at Syracuse University. I'm pursuing opportunities in sports media, among others, that might not have been available to me had it not been for Robinson's bravery and determination.
He is an inspiration to athletes, politicians and people from all walks of life. It is imperative that we keep his legacy alive and the BASF is one way of doing that.
If you're a Concordia student who's eligible for the Jackie Robinson award, take a moment to research him and understand his impact on society — you'll have a greater appreciation for winning an award in his name.

Find out more about undergraduate awards and scholarships at Concordia.
---