Concordia Public Scholar explores the therapeutic potential of mental health comics
Amy Mazowita investigates how social-media-based resources can provide an accessible form of care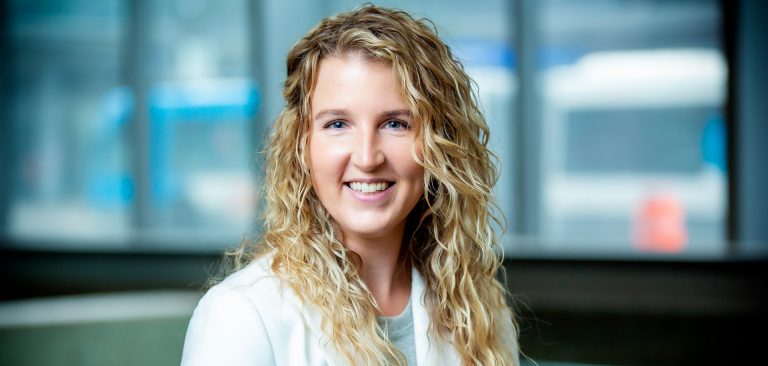 Accessing mental health care can be challenging for many reasons. Limited medical resources and stigmas surrounding mental illness inhibit people from talking about mental health openly.
For this reason, Concordia Public Scholar Amy Mazowita is looking at the role Instagram-based comics play in offering alternative, more accessible forms of mental health care.
Top-selling comic titles are often about superheroes, but many people use the medium to tell stories about serious subject matters. Through autobiographical accounts of personal struggles, these comics present mental health in a relatable and accessible way.
Mazowita is a PhD student in the Department of Communication Studies. She is investigating how individuals are using and responding to mental health comics, and how online communities are being built around them.
In her research, she analyzes content and interviews content creators and their followers. Mazowita says she hopes to show how these comics are helping individuals cope with mental illness in ways that are unavailable in traditional medical settings.
Her research is funded by the Social Sciences and Humanities Research Council (SSHRC).
'Alternative care methods like comics can work'
What first interested you in researching mental health comics?
Amy Mazowita: I grew up reading comics and always liked them a lot. During my undergrad, I found myself in a comic studies class that I thought was amazing. I became really interested in comic studies.
My own family has a history of mental illness. Being able to access mental health comics on social media that I resonate with, and that represent a similar experience, helped me. I wanted to research mental health comics to understand how they can help people in different ways.
What are you aiming to achieve through your research?
AM: I'm hoping to find out why people are drawn to mental health comics and how exactly this medium helps them. Accessing mental healthcare is very difficult for a lot of people. I'm looking at how mental health comics offer an alternative mental health resource.
Canada has very limited mental health resources. It's very difficult to be admitted to a program and there's often a really long wait. Socioeconomic status, race and culture also come into play. In certain cultures, there is a lot of stigma around mental health. It may not be talked about as much.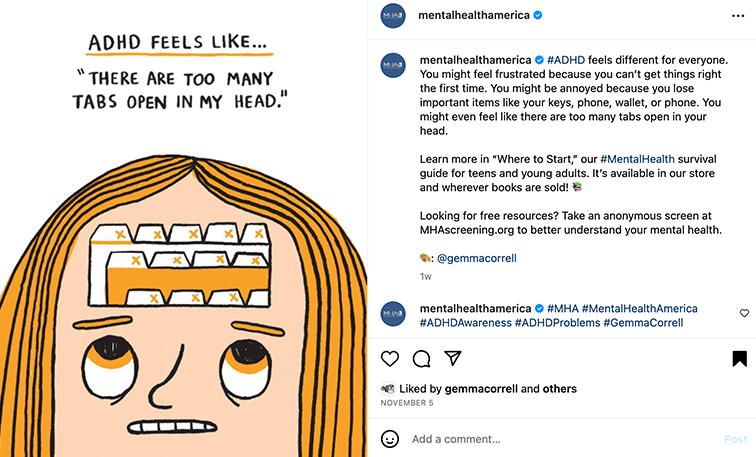 Mazowita says that more traditional mental health agencies are beginning to share the comics cartoonists are creating.
This kind of alternative care method — one that people can kind of seek out for themselves — should not only be acknowledged but also legitimized in more professional or medicalized settings.
Mental health affects everybody in one way or another at some point. There are ways to navigate these experiences that don't always align with how society tells us we should navigate them. Alternative care methods like comics can work for people.
What are the limits of mental health comics and what support they can provide?
AM: I'm not trying to say that these comics can replace a medicalized support system. But I think they can help people through their own mental health experiences in ways that aren't available in a medical setting.
There are certainly limits to what mental health comics can do for people, but they also fill in gaps in current mental health resources. A professional diagnosis or traditional therapy is not accessible nor helpful to everyone. I think that looking at how these comics can circumvent gaps in current support offerings is the most interesting thing.

Learn more about Concordia's Public Scholars Program.
---