Smart thermostats can tell us how urgently buildings need retrofits, new Concordia study shows
Aya Doma and Mohamed Ouf use big data to develop an energy efficiency prioritization framework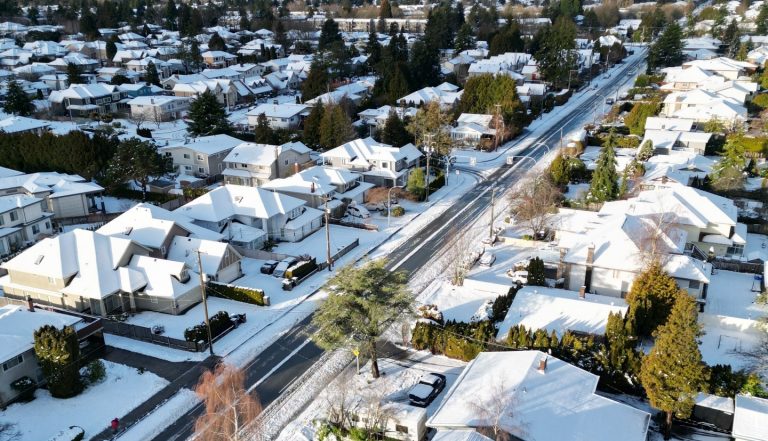 Heat loss from older cold-climate homes will be a pressing concern in the coming decades as governments work toward meeting their climate goals. With global energy demand estimated to rise by 50 per cent by 2050 — driven largely by residential and commercial buildings — older buildings especially will have to retrofit their existing envelopes to maximize energy efficiency.
In a paper published in the journal Architectural Science Review, a pair of Concordia researchers propose a framework to prioritize buildings in need of retrofitting using data from smart thermostats.
The data comes from smart thermostat company ecobee's Donate Your Data campaign. They provided PhD student Aya Doma and assistant professor Mohamed Ouf with anonymous real-time temperature data points taken every five minutes from 60,000 homes in Canada and the United States gathered over four years.
Most residential heating systems switch on and off to maintain constant temperatures and avoid over-heating. The smart thermostat keeps track of the heating system's on-off heating cycle and measures internal and external temperatures. This provides the researchers with a time constant for each home that represents how quickly a building is losing heat. (Strict privacy requirements did not allow for exact locations of individual homes, however, only the town or city in which the home is located.)
The researchers used statistical analysis to cluster the homes according to their time constant value. Each cluster was then ranked for priority of retrofit. They also developed a classification model to predict the priority of retrofit.
"Having so many data points allows us to make some good approximations about how fast buildings lose heat every time they turn off their heating system," says Ouf, who works in the Department of Building, Civil and Environmental Engineering at the Gina Cody School of Engineering and Computer Science.
"This data can help policy-makers, utilities and decision-makers see which buildings are in urgent need of retrofits and updates to their envelopes," Doma adds. "Knowing this and other construction details will help us understand how a building consumes energy and how to get the building to perform better."
Aya Doma and Mohamed Ouf: "This data can help policy-makers, utilities and decision-makers see which buildings are in urgent need of retrofits and updates to their envelopes."
Basis for comparison
The researchers see this study as proof-of-concept with a variety of applications, especially as governments and developers prioritize energy efficiency in older buildings.
They estimate that at least 70 to 80 per cent of the existing housing stock will still be in use by 2050 and much of it will need updating to match new efficiency standards. This framework, they say, will help decision-makers come up with design programs or incentives, as well as serving as a data input resource for urban-scale simulations and retrofit scenarios for different building types and ages.
"This tool can be used almost as a scanning tool for large-scale comparisons, such as city-to-city or year of construction across multiple decades," Ouf explains.
"This method will not replace in-situ analysis of individual homes, but it will provide a high-level indication of where to prioritize, either by geographical location, building type or any other criteria."
This study received funding from the National Research Council of Canada.
Read the cited paper: "Data-driven approach to prioritize residential buildings' retrofits in cold climates using smart thermostat data."
---