Concordia filmmakers feature prominently at the 27th Fantasia International Film Festival
The buzzy event runs from July 20 to August 9 across several Montreal cinemas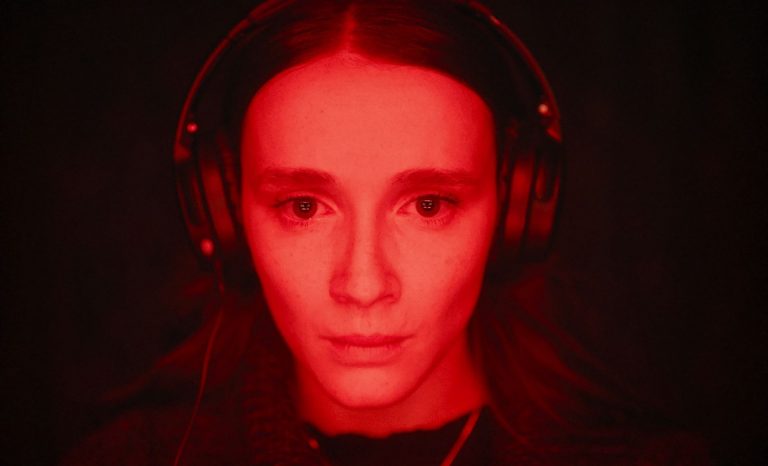 The 27th Fantasia International Film Festival will soon be hitting Montreal theatres with an eclectic program of screenings, workshops and launch events from July 20 to August 9.
Fantasia is one of the world's leading genre-film festivals, specializing in fantasy, sci-fi and horror. The 2023 edition promises to be as jam-packed as ever, with 120 feature films and 200 shorts from all over world.
Screenings and talks will take place at Concordia's Sir George Williams University Alumni Auditorium (H-110) and J.A. DeSève Cinema, as well as at the Cinémathèque québécoise, Cinéma du Musée and Cinéma Moderne.
This year's event will feature 23 films by Concordians, including festival opener Red Rooms by Pascal Plante, BFA 11, and starring Juliette Gariépy, BFA 22. The film is a nod to our culture's voyeuristic obsession with true-crime content, and depicts a young woman heading down a dark path as she follows a high-profile serial killer's trial.
Red Rooms garnered a lot of positive buzz at the Karlovy Vary International Film Festival two weeks ago and is being hyped as one of the year's standout genre films.
It will screen on July 20 at 7 p.m. at the Alumni Auditorium.
Every year Fantasia awards a $1,000 prize and a spot in the festival to a Concordia student. The winner this year is undergrad Vic Caputo and their 10-minute short film Sacred Premonitions of the Celestial Light. It's about a devout Christian man who searches for divine signs of the apocalypse in the light outside his window.
Caputo's film will screen on July 28 at 8:45 p.m. at Cinéma du Musée.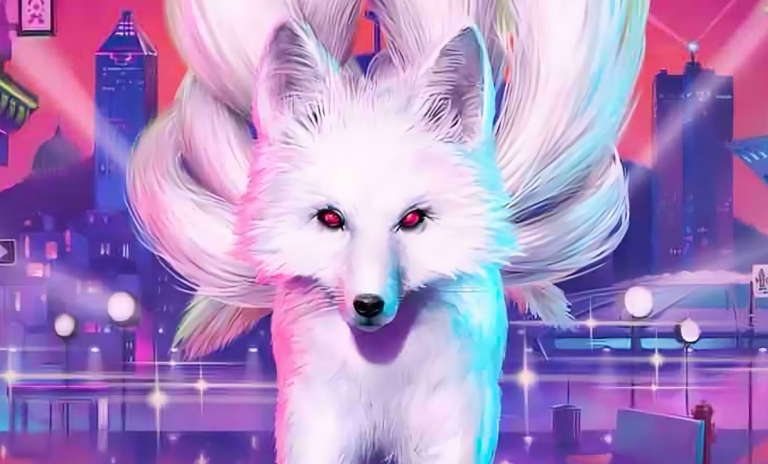 The 27th Fantasia International Film Festival will feature 23 films by Concordians.
Here is a list of 21 other films by Concordia alumni and current students that will be presented at this year's festival:
Bergen, Norway
Tuesday, August 8, 9 p.m., at Cinéma Moderne
The experimental documentary short by grad and MFA student Alexia Roc, BFA 19, comes with the following mysterious teaser: "Yesterday, I found the address of my abuser in the memory of my phone. I have no name, I have no face, I only have his address."
Les Crochets
Sunday July 30, 8:30 p.m., at Cinéma du Musée
Charles Parisé, BFA 20, and undergrad student Zachary Ayotte wrote this nine-minute short film, in which protagonist Alex finds himself in bed with a woman for the first time. As he is about to live this milestone, he faces the biggest challenge of his life — figuring out how to undo the bra. Suddenly, his hands take on a life of their own and panic with him. Together, they work to solve this seemingly insurmountable mystery.
D'où viennent les lapins
Friday, July 28, 8:45 p.m., at Cinéma du Musée
This animated 16-minute short is directed by Colin Ludvic Racicot, BFA 13, and produced by Racicot, Simon Allard, BFA 12, and Betrand Paquette. D'où viennent les lapins takes place in a cold dystopian world in which a widowed father defies the authorities by trying to instill a sense of wonder into his daughter's life. It screens as part of the Fantastiques week-ends du cinéma québécois.
Du chaos à l'écran
Tuesday, July 25, 9 p.m., at Cinéma Moderne
An eclectic collection of some 22 short films dating back to 2003 by imaginative and productive local director Rémi Fréchette, BFA 12, who once completed a film every month for three years.
Je me brûle les doigts
Friday, July 28, 8:45 p.m., at Cinéma du Musée
Written by Éloïse Grenier-Carpintero, BFA 22, and previously selected for the Brooklyn and Abitibi film festivals, this 12-minute short tells the story of Adèle, who hasn't been able to stop playing with matches ever since witnessing a destructive fire. The day after, while walking to school, she's caught in the act by a strange firefighter-dressed figure who starts following her.
Out of My Skin
Saturday, July 22, 8:45 p.m., at Cinéma du Musée
This eight-minute horror-comedy short from director Hannah Fortin, BFA 22, tells the story of Lily (Megan Jonker), who has called up her ex-boyfriend (Ian Astorquiza) to try and work things out. He'll quickly find out that she isn't the same girl he dumped anymore. Is she even still a girl at all? This is the film's Canadian premiere.
Pacific Bell
Friday, August 4, 9 p.m., at Cinéma du Musée
Directed by Sandrine Béchade, BFA 95, Pacific Bell tells the story of two young brothers attempting the perilous crossing of a strange desert. Just when they think they won't make it out alive, a phone booth appears. The film won the Outpost MTL prize at the Gala Prends ça court 2023.
Le Temple
Saturday, July 22, 8:45 p.m., at Cinéma du Musée
From director Alain Fournier, BFA 02, the tale of a German U-boat on a mission in the North Atlantic was an official selection at numerous festivals, including the Telluride Horror Show 2022, Sitges International Fantastic Film Festival of Catalonia and the Brussels International Fantastic Film Festival 2022. After witnessing strange phenomena on board, an inexplicable explosion in the engine room causes the submarine to slowly sink to abyssal depths, while madness decimates the submariners.
White Noise
Sunday, July 23, 8:30 p.m., at Cinéma du Musée
Monday, August 7, 9:30 p.m., at the J.A. DeSève Cinema
Director Tamara Scherbak, BFA 08, and writer/producer Christina Saliba, a Concordia student, shed light on a debilitating condition with White Noise — but push the envelope by imagining the extreme horrors of trying to rid yourself of real and existential pain. When you are hypersensitive to the everyday sounds around you, the ability to hear becomes a curse. After several therapies and an attempt to take her own life, Ava is up for an experimental treatment in an anechoic chamber, but what first appears to be an oasis of calm soon begins to crumble as her own body betrays her solitude.
Y'a une étoile
Sunday, July 23, 6:30 p.m., at Cinéma du Musée
Y'a une étoile by writer and director Julien Cadieux, BFA 13, is a rare hybrid between documentary and musical, breaking completely out of the traditional framework of portrait documentaries. It journeys through the magnificent landscapes and small villages of Acadia, meeting people from the LGBTQ2S+ community who celebrate difference and acceptance of themselves and others. It features people who have fascinating stories to tell about their process of coming out and who are as proud of their queer identity as they are of their Acadian heritage.
A Body Transgressive
Friday, July 28, 8:45 p.m., at Cinéma du Musée
Billed as an animated experimental horror short, fine arts student Charlie Galea McClure's A Body Transgressive is at once an exploration of subversive existence and a love letter to Frankenstein's monster, the queer body, theatre and horror cinema,
The Clock is Ticking
Sunday, July 23, 8:30 p.m., at Cinéma du Musée
Tuesday, August 8, 9 p.m., at Cinéma Moderne
Presented as part of the Sound and Music short film package, BFA student Thibault Picquoin's four-minute short follows Emily as she questions her purpose in a waiting room, surrounded by strangers with a similar destiny. At the sight of a teddy bear sitting alone on a chair, Emily can't help but identify with the plushie. She dives deep into her subconscious, reliving her past and expanding into a potential future doomed to destruction. Time doesn't wait, and the clock keeps ticking. Faced with this realization, Emily snaps out of her dream, deeply changed. She grabs the plushie and escapes the waiting room in a hysterical demonstration of freedom. Emily will no longer wait!
High Tail
Saturday, August 5, 6:30 p.m., at Cinéma du Musée
Animator and undergraduate Victoria Biste's High Tail is a narrative story about a dog who has had enough of living with his owners and, in a burst of spontaneity, decides to move out and start his life in the big city. However, his green optimism is quickly crushed as he realizes the big city and adult life aren't quite living up to his expectations.
Hybernia
August 8, 9 p.m., at Cinéma Moderne
Presented as part of Celluloid Experiments 2023, BFA student Max Shoham's animated short takes place in the Northwest Passage, where a crew of researchers make contact with an ancient corpse, preserved in a massive glacier. As time passes, the scientists are drawn closer and closer to the siren in its icy tomb. It's an ode to German expressionism and Canadian folk horror.
Lost in the Laundry
Saturday, July 29, 1:30 p.m., at Cinéma du Musée
Undergrad Salem Preusser's short film tells the story of how an unexpected catch helps a tiny ice-fisherman fix his chilly living situation.
Toothache
Saturday, August 5, 6:30 p.m., at Cinéma du Musée
Fine arts student Marianne Lavergne's Toothache is a comedically grotesque animated film that follows the journey of a man whose teeth keep falling out and his friend who helps him through his situation.
À fleur de temps
Tuesday, August 8, 9 p.m., at Cinéma Moderne
Directed by BFA student Zahya Tétreault Bélanger, this experimental short is a dance of passing time, through the invisible movement of flowers, clouds and crowds.
Long Way Home
Tuesday, August 8, 9 p.m., at Cinéma Moderne
Another experimental animated short presented as part of the Celluloid Experiments 2023 series, undergraduate student Grace Rondon's film evokes the nostalgic memory of resting during a long drive, with abstract visuals and familiar ambient environmental sounds. Take the scenic route.
Plastic Chase
Saturday, July 29, 1:30 p.m., at Cinéma du Musée
On an island made of garbage, a plastic creature meets a fresh newborn flower. A bird steals the flower and the creature starts chasing it. Finally, the island itself will save the flower. The film is directed by BFA student Justin Lemay.
Sneak Up
Sunday, July 23, 3:30 p.m., at Cinéma du Musée
Through song and dance, traditional dancers tell stories with rhythmic movement and chants, body language perpetuating their culture and stories. Director Raymond Caplin, an undergraduate student, has chosen to animate a recurring traditional song from his powwow, known as "sneak up."
Tempodegenerative
Tuesday, August 8, 9 p.m., at Cinéma Moderne
BFA student Léa Saint-Laurent's Tempodegenerative is an exploration of odd sequences that want to express neurodegeneration. It is an abstract experimental short film. As the title implies, it is an experience that gradually gains in chaos while overlapping an overwhelming base structure from the start. The minimalist drawings spun on a motorized zoetrope combined with a strobe refer to the confusion and disorientation of those who suffer from neurodegenerative disease. These drawings are gradually changed to more complex compositions relating to more personal memories.

For more information on screenings and tickets, visit the Fantasia International Film Festival website.
---