Relive Concordia's 2023 Three Minute Thesis/Ma thèse en 180 secondes Competition
16 finalists distilled their master's and doctoral research down to 180 seconds at the annual event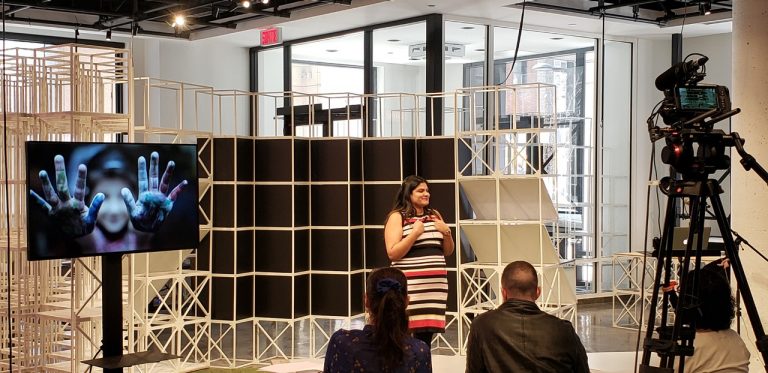 Concordia graduate students competed before a live audience at the university's Three Minute Thesis (3MT) and Ma thèse en 180 secondes (MT180) competitions on Friday, March 24.
The international event, now in its twelfth year at Concordia, featured 16 finalists. Of the 11 doctoral and five master's student competitors, five took home top honours and cash prizes.
The annual competition challenges students to distill complex research into a clear, jargon-free presentation that engages a non-specialist audience — all in just under three minutes and using a single, static PowerPoint slide.
Co-hosted by Concordia's GradProSkills and 4TH SPACE, this year's event utilized a hybrid format — in-person and online — to reach viewers.
In preparation for their 180 seconds in the spotlight, students worked closely with GradProSkills and guest coaches. Competitors then incorporated the coaches' feedback to perfect their pitches.
Short and sweet
For students who participated in the competition, the benefits of this challenging exercise are well worth the hours of preparation.
"Succinctly expressing my research allows me to communicate complex ideas to a broader, interdisciplinary audience effectively," says Mohammad Abdalreza Zadeh, a doctoral candidate in the individualized program. Zadeh won first place in the PhD category for his presentation, "Blossoming from the cracks: Fostering empowerment and creativity in unhoused communities through pop-up art hives."
"Clear communication enables diverse stakeholders to understand the key takeaways, facilitating collaboration and leading to more impactful research outcomes," says Zadeh.
Riya Dutta, a graduate student in software engineering, took first place in the master's category. Her winning presentation was entitled "Like clean hands? Diversify your research!" For Dutta, participating in 3MT was a great way to interact with students from other disciplines.
"The greatest benefit for me was connecting and exchanging ideas, knowledge, and perspectives with individuals I may not have met otherwise!"
Learn more about Concordia graduate skills development program, GradProSkills.
---