Concordia PhD student co-founds the Canadian Youth Film Festival
Until July 15: Check out student creations from across the country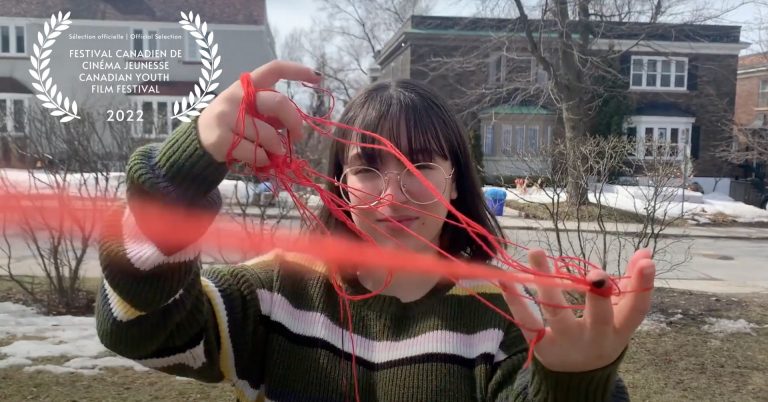 Last year, two Montreal teachers and researchers, Emma June Huebner and Julie Talbot, teamed up to create the Canadian Youth Film Festival (Festival canadien de cinéma jeunesse).
The festival launched last month, receiving 85 submissions from across the country, 26 of which are now being showcased on the festival website.
Set up as an annual competition, the festival seeks to showcase youth film and provide educational resources and pedagogical kits to support educators interested in teaching their students the art of filmmaking — whether it be in language classes or media literacy learning.
Huebner is a PhD student at Concordia in the Department of Art Education. She also teaches media arts at Villa Sainte-Marceline, a private French high school for girls.
'The films that came out were absolutely incredible'
How did you and Julie come up with the idea to create the Canadian Youth Film Festival?
EJH: I was offered to teach a course at my high school called Media and Communications, and they didn't really have a strict curriculum, so I was given carte blanche. I put together a structure for the year, so that in the fall we do photography, and then we work on sound, and we do soundscapes and podcasts, and at the end of the year we combine what we learned in photography and sound to do audiovisual.
It's a challenging art form and the films that came out were absolutely incredible — I couldn't believe it. I was like, oh my goodness, what can we do with these films? They have to be seen outside my classroom.
I was taking a graduate course at UQAM — at Concordia you can take inter-university courses — and that's where I met Julie. She also teaches media arts at a different high school in Montreal, Collège Sainte-Anne. She was doing research on cinema and how it can help you express different existential questions, essentially. So, through our discussions we both thought, we need to create a festival.
We worked really hard all year and had over 85 submissions. A lot of them came from Quebec because we gave workshops at a few different teacher conferences and the teachers were really enthusiastic about it.
A lot of teachers want to teach film but don't necessarily know how or they're intimidated by it. I think through sharing our experiences and resources, they felt empowered to do so.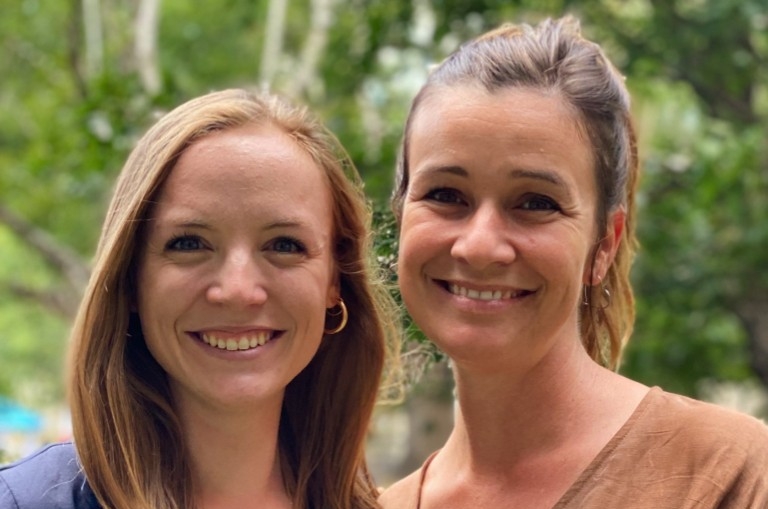 Emma June Huebner and Julie Talbot teamed up to create the Canadian Youth Film Festival.
You've created this platform for educators to teach filmmaking in their classrooms and I understand that a lot of English and French language teachers have engaged with these resources. Can you speak to why film can be so useful in teaching language and literacy?
Just learning how to situate a story, learning the narrative structure of the film, learning that there's a beginning, a middle and an end. I teach one-minute shorts in my class before we move onto documentary films — we don't have that much time to do fiction work.
They think it's impossible to tell a story in one minute, but they realize quickly that it's possible. You just have to have a convincing narrative, so that we quickly understand who the characters are, and what their challenge is, and how it resolves at the end, essentially.
But I think even more than language and literacy it's media literacy in general, because youth are bombarded with images every day. They consume a lot, but don't necessarily take the time to stop and critically examine what they're looking at or what they're watching. So, it's one way to just take a moment to look and understand.
How would you characterize the creative energy of this year's festival submissions?
EJH: In a lot of the senior high films, there were existential questions. It's something I see in my students' work. I was like, you can make movies, but can the person not die at the end, please? Because all their scenarios at first, they were all dying, or something very dramatic was happening at the very end. [Laughing] You know, we don't want to just shock the audience.
What was also impressive was the stop-motion work that was done. In all categories, elementary school, middle school, junior high and senior high, there were stop-motion films, which I wasn't necessarily expecting — I don't teach stop motion in my class. It takes a lot of patience, but I think youth are curious to discover how to do frame-by-frame work.
Check out the Canadian Youth Film Festival online until July 15.
---