Louise Champoux-Paillé awarded Medal of the National Assembly of Quebec
John Molson executive-in-residence and Lorenzetti Centre co-director recognized for her tireless commitment to supporting women in leadership roles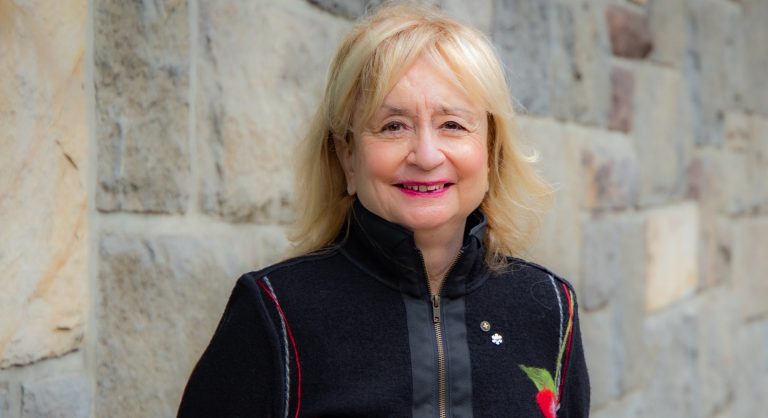 Louise Champoux-Paillé, John Molson School of Business executive-in-residence and co-director (practice) for the faculty's recently inaugurated Barry F. Lorenzetti Centre for Women Entrepreneurship and Leadership, has been awarded the Medal of the National Assembly of Quebec.
In recognition of her 50-year career and over 40 years dedicated to promoting the representation of women in decision-making bodies of various organizations, Champoux-Paillé received the prestigious honour during a ceremony held by Quebec's National Assembly today.
The National Assembly awards the medal to people of their choice who are deserving of recognition, or as an official gift to Members of other parliaments, elected officials or other public figures during missions outside Québec or protocol receptions at the Parliament Building.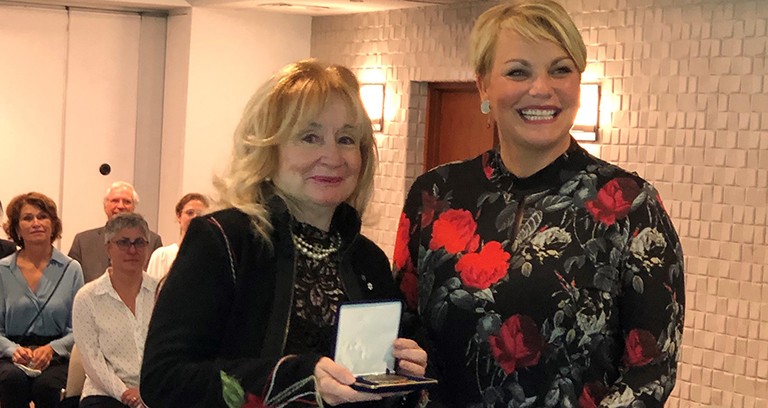 Louise Champoux-Paillé with Isabelle Melançon, deputy of Verdun, who presented her the award.
"Louise is a 'grande dame' of governance and leadership for women," says Anne-Marie Croteau, dean of Concordia University's John Molson School of Business. "She was into the subject long before it was a reality. She is a pioneer who has inspired, encouraged and mentored many women in Quebec to pursue their professional ambitions. It is a privilege to have received her first as an executive-in-residence at the John Molson School of Management and now as co-director of the Lorenzetti Center for Women Entrepreneurship and Leadership."
Many of the women of Champoux-Paillé's generation were the first to occupy leadership positions, directors or board chairs. "For me," Champoux-Paillé says, "what was important in this commitment to women and what continues to be so, is to ensure that no woman is held back in achieving her dreams by barriers related to her gender, and that our society is based on principles of equity."
In 2012, the Québec government named Champoux-Paillé as a member of the Ordre national du Québec. In 2014, she won the Governor General's Award in Commemoration of the Persons Case, granted to women who have made outstanding contributions to the quality of life for women in Canada.
In 2016, she was appointed as a Member of the Order of Canada for her contributions as an administrator and for her commitment to promoting women in governance. She also recently received an award of excellence from Université Laval and was named one of the Top 20 personalities for diversity.

Learn more about the Barry F. Lorenzetti Centre for Women in Entrepreneurship and Leadership.
Learn more about the John Molson's Executive-in-Residence.
---