John Molson's executive in residence discusses the challenges faced by women in business
Louise Champoux-Paillé will tackle inequality during her two-year residency at Concordia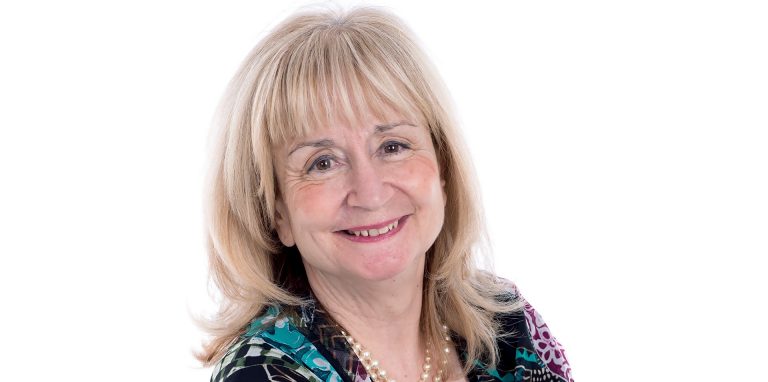 Louise Champoux-Paillé, a tireless champion of women's equality, recently embarked on a two-year term as executive in residence at the John Molson School of Business (JMSB).
Champoux-Paille's description of her early career attests to the challenges faced by women in business. When she began her studies in economics in the 1980s, "there were perhaps not more than five women in the program," she says.
"We did not have female role models."
Throughout her career, Champoux-Paillé would often be the first woman, or one of the first, to serve on committees or boards of directors.
Setting a new precedent for the role of women in business was especially difficult. "It was constantly necessary to prove oneself. It was not assumed in advance that a woman could fulfill these roles."
Despite these early challenges, Champoux-Paillé persevered.
Working with many organizations, Champoux-Paillé mentored close to 100 women over the course of her career. She guided them "professionally, but also in their efforts to balance work and family life."
She served as president of Comité Accès 51 for nearly 10 years. This was a committee of the Montreal Board of Trade whose aim was to promote the representation of women in other institutions. She has also published research on the prevalence of women in business.
Champoux-Paillé has been recognized for her commitment to women's equality several times. She was inducted into the Ordre national du Québec in 2012 and into the Order of Canada in 2016. In 2014, she received a Governor General's Award for promoting women in governance and higher positions.
Earlier this month, Champoux-Paillé was one of three individuals nominated for the Thérèse-Casgrain Equality Prize from the Government of Quebec in recognition of her lifetime contribution to the advancement of women.
A unified effort
As the John Molson executive in residence, Champoux-Paillé plans to devote a significant part of her time to promoting women's equality in the business world. She hopes her leadership will unify the efforts of Concordia students and researchers, and help them identify practical steps for moving forward.
JMSB already boasts student clubs for women in business and roughly a dozen faculty members who contribute research to questions about workplace equality.
But while female representation in university programs and in business may have improved since Champoux-Paillé began her career, "even today there are few women in the community with respect to men," she says.
"There is still much work to be done to achieve genuine parity."
Anne-Marie Croteau, dean of JMSB, adds that while there is now a fair representation of women in certain sectors, "they are vastly under-represented in IT and finance, the more lucrative areas of business."
'Female leadership matters'
Croteau and Champoux-Paillé both describe a thinning-out of women from the ranks as one looks toward higher management and leadership positions.
"A lot of businesses say they want to encourage women to move up the ladder but they don't always know how to make that happen," says Croteau.
"It is not always obvious to them what kinds of administrative or cultural changes are needed."
Champoux-Paillé hopes to address these types of problems during her residency.
Croteau's personal admiration for Champoux-Paillé becomes evident in conversation. "This push to female leadership matters to our students and it matters to me. Louise is important to us," she says.

Find out more about the John Molson School of Business.
---