Ellen Art Gallery reopens with a MOMENTA Biennale de l'image collaboration
Poetic Disorder by Beatriz Santiago Muñoz challenges Western visions of Puerto Rico through sensory film projections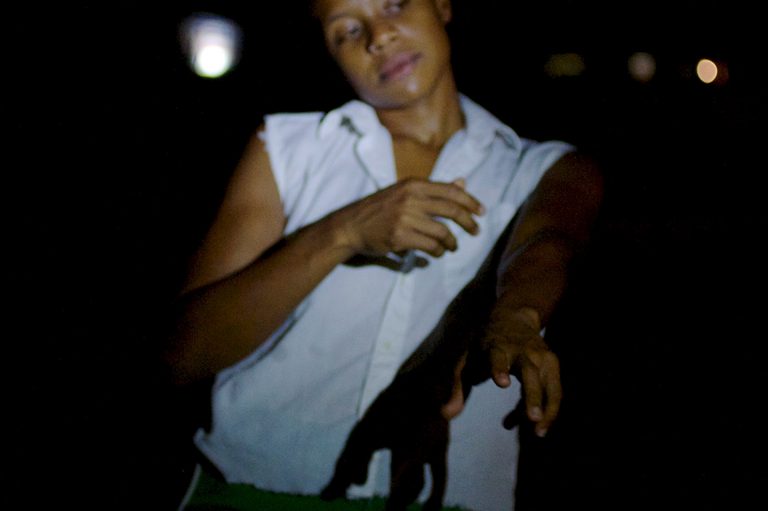 The Leonard & Bina Ellen Art Gallery has fully reopened to the public after first closing and then having to reduce its operations during the COVID-19 pandemic. The Concordia gallery launched its 2021-22 season with Poetic Disorder, by Puerto Rican artist Beatriz Santiago Muñoz. The exhibition runs until October 16.
It's a part of the 17th edition of MOMENTA Biennale de l'image, Montreal's renowned contemporary art biennale devoted to the image. Founded in 1989 as Le Mois de la Photo à Montréal, the organization was renamed MOMENTA Biennale de l'image in 2017.
This year's theme is Sensing Nature. MOMENTA's guest chief curator Stefanie Hessler says the Poetic Disorder exhibition at the Ellen Art Gallery challenges Western visions of Puerto Rico and other places whose history is immersed in colonization, military occupation and resistance.
Hessler notes that Poetic Disorder also connects environmental and social justice.
"Beatriz Santiago Muñoz doesn't really work so much with words, but more through sensations and images that evoke a certain affective response. Her work is very much engaged in activism. Poetic Disorder is a somewhat sensory experience of film projections that show us different temporal zones of engaging with nature."
Gallery director Michèle Thériault says the work of Santiago Muñoz is of particular interest to the gallery. "It presents a very subtle and nuanced reflection on a complex reality of colonization, military presence and imperialism through a lens that is profoundly sensitive to how one, or a people, exist in relationship to nature, cultural myths, imagination and history," she notes.
"Poetic Disorder also puts at the forefront the work of the camera and the artist as active participants in the construction of representation."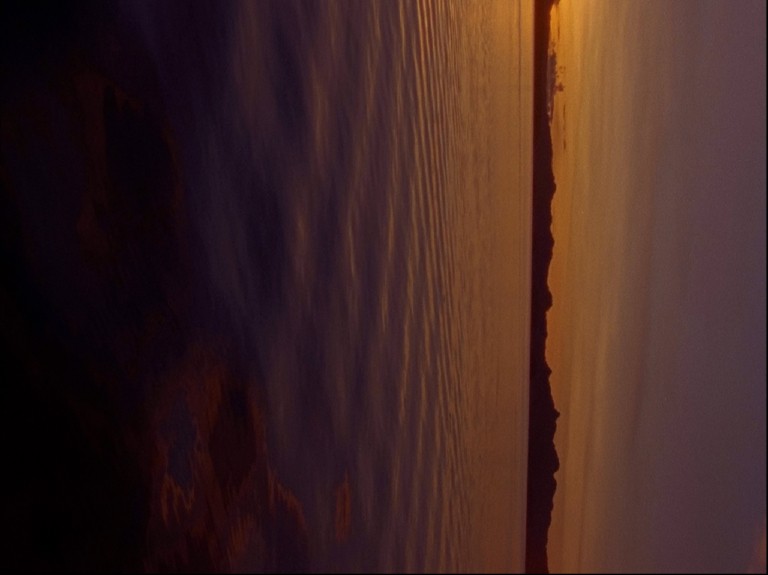 Beatriz Santiago Muñoz,
Binaural
, 2019, video still. Courtesy of the artist.
Adapting to new realities
Mounting a live, in-person exhibition during the age of COVID-19 also presented some logistical challenges.
"We reopened to the public last February along with museums in Montreal, so we are very well adapted to the situation," Thériault says. "The challenge is with exhibitions such as this one, with a non-Canadian artist and curator who were unable to be here for the installation. Many decisions are taken in a back-and-forth via Zoom or WhatsApp."
Thériault adds that it is nice to be part of a large artistic event such as MOMENTA, and she is excited about the gallery's new season in general.
Poetic Disorder runs until October 16, followed by the group exhibition Constitutions (November 3 to January 22, 2022), in which five artists from India critique oppression created by caste discrimination and labour as India celebrates 75 years of decolonization next year.
The gallery will also resume on-site programming for its SIGHTINGS project in mid-September, and the second edition of its Terms online artistic program will focus on the notion of service. Also, launching this autumn, the web-based Rules of Extraction project expands on the past exhibition World of Matter: Exposing Resource Ecologies, presented at the Ellen Gallery in 2015. World of Matter investigated the complex ecologies of primary materials through a series of exhibitions, events, publications and a multimedia platform.
"Our new season is an exciting one as there are fewer restrictions to enter the building and we are able to use our atrium entrance again," Thériault says. "Some students and faculty will be on campus and will be able to visit us more easily."
The Leonard & Bina Ellen Art Gallery is located on the ground floor of the J.W. McConnell (LB) Building (1400 De Maisonneuve Blvd. W.) on Concordia's Sir George Williams Campus. Visit ellengallery.concordia.ca for more information about the Poetic Disorder exhibition and other programming.
---