Companies are increasingly setting emission goals in line with Paris Agreement objectives, but new research shows more transparency is needed
A Concordia study assesses the different methods for setting science-based targets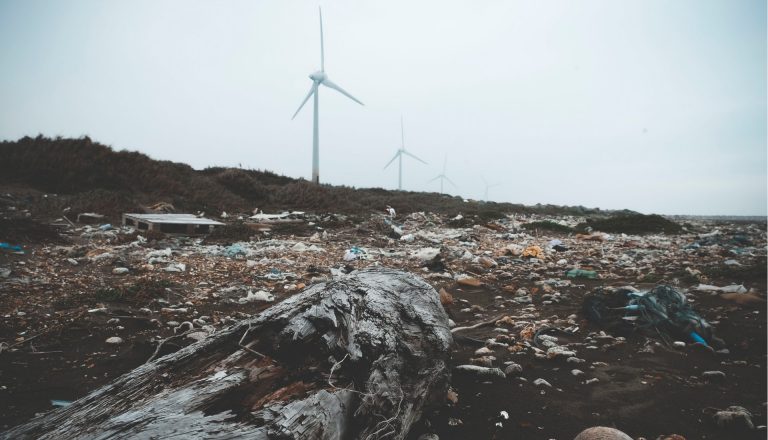 Corporate announcements regarding commitments to meeting environmental targets are often met with skepticism by the public and industry observers. But the founding of Science Based Targets may hold companies more accountable when it comes to taking solid action to reducing harmful greenhouse gas emissions.
The Science Based Targets Initiative (SBTi) was created in 2015 by a coalition of non-governmental organizations in the lead-up to that year's Paris Agreement. It provides firms with a set of guidelines they can follow in order to set emission reduction targets that are aligned with the agreement. Under its terms, signatory countries must take action to cap global temperature rises to well below 2oC to avoid catastrophic climate change.
A new paper by Concordia researchers published in the journal Environmental Research Letters evaluates those guidelines across a range of company types and global emission scenarios. They note that the methods differ greatly in terms of emission allocation principles, required company variables and emission scenarios, which may lead to imbalances between emission reduction targets and allowable total emissions.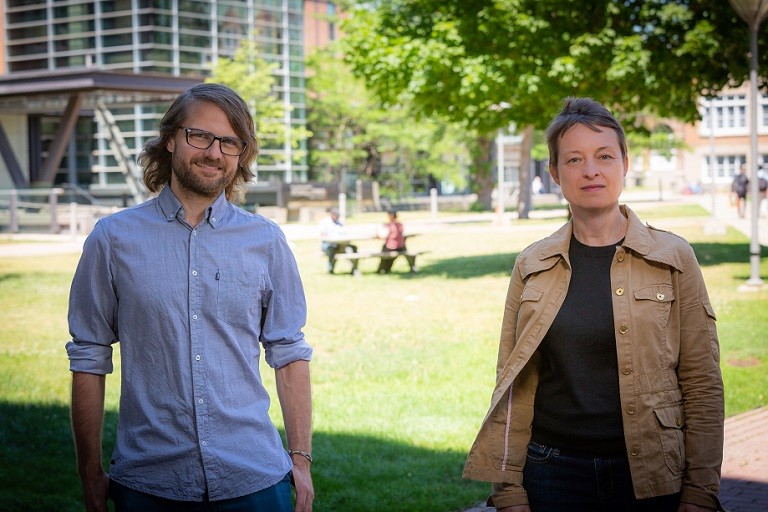 Anders Bjørn (left) and Shannon Lloyd (right): "Companies and stakeholders need more transparency to better understand the differences between these various methods."
Global goal but no consensus
"The SBTi has become the de facto standard setter for corporations looking to curb emissions, but when we looked at the resources and guidelines, they were not very transparent," says Anders Bjørn, the paper's lead author and a Horizon Fellow at the John Molson School of Business's Department of Management.
"We felt that companies and stakeholders need more transparency to better understand the differences between these various methods."
Shannon Lloyd, assistant professor of management, and Damon Matthews, professor in the Department of Geography, Planning and Environment, are the paper's co-authors.
In order to assess the guidelines in a comprehensible way, the researchers created eight "archetypal" companies based on various characteristics and examined how the seven separate methods presented by the SBTi would apply to them under different global emission scenarios.
"One method treated all the companies the same, saying they must reduce emissions by the same percentage," Bjørn explains. "Other methods calculated targets as a function of different company characteristics and variables."
The researchers constructed a simplified world where eight archetypal companies represented all industrial activity. The companies were assigned a combination of two arbitrarily chosen values from three variables: region and sector; baseline emission intensity; and expected annual growth. This helped them assess how sensitive the targets are to the choice of method and company variables and to what extent the sum of targets was matching the allowable emission at the global level.
No clear best method for a messy world
Naturally, this simplified analysis did not produce a recommended course of action. As the researchers point out, the world is far too complex.
"We wanted to see how well these archetypal companies would do if we aggregated them together and compared them to a global emissions target," Lloyd says. "Would they overshoot the global target or undershoot it? We avoided making judgement on the individual methods. More public discourse about method efficacy and allocation fairness is clearly needed."
The researchers did note, however, that if all the companies chose the method that gave them the least challenging target, they would overshoot the Paris Agreement's limits. On the other hand, if they adopted the most demanding target, they would undershoot it substantially, meaning they would achieve their goal of curbing emissions enough to avoid the 2oC temperature rise.
To date science-based targets have been adopted by almost 770 companies worldwide.
Read the cited paper: "From the Paris Agreement to corporate climate commitments: evaluation of seven methods for setting 'science-based' emission targets."
---