The latest world rankings recognize Concordia's strategic direction
The university's growing research achievements are acknowledged internationally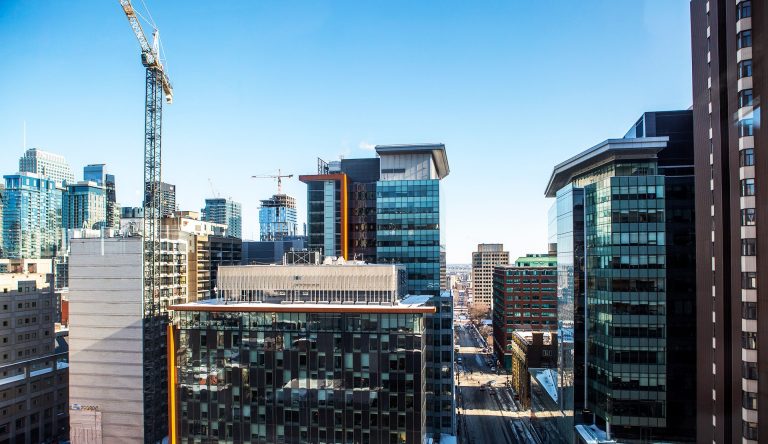 The first of Concordia's nine strategic directions is Double Our Research. Among the tangible results of that goal since it was initiated in 2015 are advances in a wide range of research areas, including sustainability, synthetic biology, psychology and, more recently, COVID-19.
This progress is also helping the university gain further international recognition.
That's reflected in Concordia's significant leap in the newly released 2020 edition of the Shanghai Ranking's Academic Ranking of World Universities (ARWU). Concordia placed in the 601-700 category out of more than 2,000 world institutions, stepping up from 801-900 out of 1,800-plus last year.
Concordia ranked 21st-24th among the 28 Canadian universities included in this year's ARWU, up from 26th in 2019.
The boost is due in large part to Concordia's growing research successes, which were counted in several of the ARWU's publication-based measurements:
Highly Cited Researchers Indicator, which reflects placement in the Highly Cited Researchers list issued in November 2019
Nature and Science Indicator, which considers the number of papers published in the highly regarded journals Nature and Science
Publications Indicator, which looks at the total number of papers indexed in Science Citation Index-Expanded and Social Science Citation Index in 2019.
The recent progress follows similar gains made in the previously released 2020 edition of the Shanghai Ranking's Global Ranking of Academic Subjects, which included Concordia in 18 subjects, one more than last year.
"Concordia's growing research effort has a positive impact on all of society, which is especially important these days," says Anne Whitelaw, interim provost and vice-president, academic.
"It has the further benefit of advancing our international standing, which serves to attract an increasing number of high-quality students and faculty interested in the exciting research being conducted here. This is good news for all involved."
Holding steady
In the 2021 Times Higher Education (THE) World University Rankings, just out, Concordia placed in the 601-800 range for the third year running. THE continues to add institutions to their rankings — this year saw a rise of 131 international schools to 1,527 in total.
As it did last year, THE placed Concordia 22nd among the 30 ranked Canadian universities, out of a total of nearly 100 universities nationally.
Concordia improved its scores and remained above the median of all participating institutions in three of the THE rankings' five categories, including research and citations, which echo the ARWU findings.
The university's third high-ranking category is international outlook, which calculates the ratios of international students and faculty as well as the number of internationally co-authored scholarly papers. Concordia's international outlook sits at 158th in the world and 11th in Canada, making it the university's strongest suit, according to THE.
Three University Missions ranking
In the newly released fourth edition of Moscow International University Ranking's Three University Missions, Concordia placed in the 451-500 category out of 1,500 universities.
This is the second year Concordia was included in this ranking, which evaluates three traditional university missions: education, research and interaction with society. While Concordia's placement declined from the 351-400 category in 2019, the number of ranked universities rose by 25 per cent from last year.
Concordia placed 22nd-24th among the 30 Canadian universities ranked.

To see the full ARWU rankings, visit Shanghai Ranking's Academic Ranking of World Universities.
---