Concordia is once again named best university in North America under 50
Top marks are also awarded for its allure for international students, faculty citations, communications, engineering and more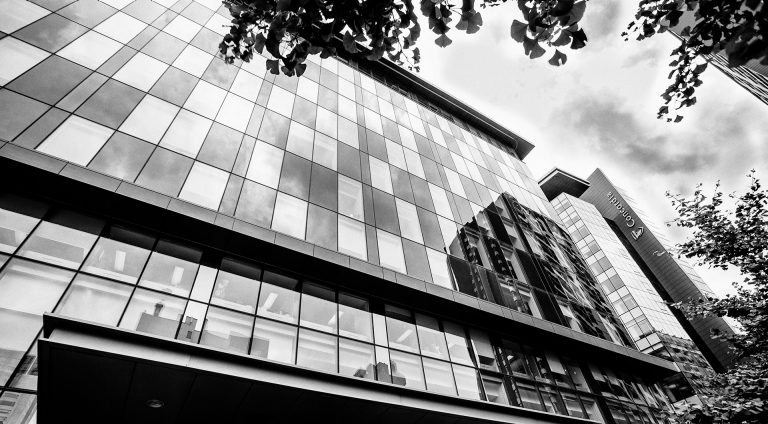 Concordia was created in August 1974 after two esteemed Montreal institutions, Sir George Williams University and Loyola College, joined forces. Just over 45 years later, the university is still relatively young — Oxford University, for instance, is closing in on its first millennium.
Despite its youth — or maybe because of it — Concordia has quickly evolved into a vibrant, next-generation university. It was again rated as the best institution of higher education in Canada less than five decades old by two recently released rankings.
The QS Top 50 Under 50 2021 ranked Concordia number one in North America for the second year running and placed it in the 61–70 range in the world for the third consecutive year.
Concordia also ranked number one in Canada and held its 101-150 spot out of 414 universities worldwide under 50 years old in the Times Higher Education (THE) Young University Rankings 2020. It placed in the same grouping last year but among a smaller number of universities (351).
Best under 50
The QS list includes both the Top 50 under 50 and the Next 100 under 50, and it assesses the world's leading universities founded after 1970. Concordia is the only North American school present.
The QS Top 50 under 50 is derived from the pool of all institutions in the newly released QS World University Rankings 2021. Concordia placed among the top 41 per cent out of the 1,002 ranked international institutions, 477th overall, and remained in 17th spot among 26 Canadian universities for the third year in a row.
Concordia improved its scores from the previous year in two QS categories, citations and international students. The latter, which measures how attractive universities are to students around the world, was Concordia's best showing — the university ranked 104th globally, up seven spots from last year.
The median for the international student ratio per 100 students is 10.6, while Concordia's ratio is three times higher at 32.5.
The university remained one of three in Canada that placed in the THE Young University Rankings 2020, which are based on the 2020 World University Rankings released in September 2019. It improved from last year on four out of the five measures: teaching, research, citations and international outlook.
"Concordia is still young by international standards, and we are clearly recognized as a next-generation university that adopts, for instance, fresh approaches to our research," says Anne Whitelaw, interim provost and vice-president, academic.
"With more than 9,600 students from 150 countries outside Canada, we've undoubtedly earned our outstanding reputation among those from around the world, even during these difficult times."
Recognition for engineering disciplines
Concordia also fared well in two other recently released international rankings.
The 2020 edition of the Shanghai Ranking's Global Ranking of Academic Subjects (GRAS) included Concordia in 18 subjects, one more than last year. Concordia placed in the top 100 in the world in three GRAS subjects: Telecommunication Engineering, Civil Engineering, and Automation and Control. The university tied for first in Canada along with three others in Communication.
The GRAS ranks more than 4,000 universities in 54 subjects across five broad subject fields: natural sciences, engineering, life sciences, medical sciences and social sciences.
Concordia's ranked subjects included Environmental Science and Engineering for the first time this year. The university also improved its scores in six subjects: Electrical and Electronic Engineering, Telecommunication Engineering, Civil Engineering, Energy Science and Engineering, Communication, and Management.
Finally, Concordia placed in the top three per cent of 20,000 institutions worldwide evaluated for the Center for World University Rankings (CWUR) 2020-21. The university maintained its 22nd position out of 44 Canadian universities and placed 586th out of 2,000 ranked universities.
Concordia's highest CWUR position was for the alumni employment indicator, which measures the number of a university's graduates who currently hold CEO positions at the world's top companies, relative to the university's size.

To see the full rankings visit: QS Top 50 Under 50 2021, Times Higher Education's Young University Rankings 2020, Shanghai Ranking's Global Ranking of Academic Subjects and the Center for World University Rankings 2020-21.
---