Concordia hosts more than 300 youth for the Canadian Roots Exchange National Gathering
The annual event promotes solidarity and reconciliation between Indigenous and non-Indigenous young people across Canada
"I think people across Canada want to be part of a just society. We want to deserve this reputation that we have as a great defender of human rights," says Max FineDay, a member of Sweetgrass First Nation and executive director of Canadian Roots Exchange.
"But the reality is that Indigenous people don't know this reputation first-hand. We're still dealing with third-world living conditions, segregation and racism all across the country."
FineDay is speaking ahead of the Canadian Roots Exchange (CRE) 8th annual National Gathering, which Concordia is hosting in collaboration with the Office of Community Engagement from February 22 to 24.
Founded in 2008, the CRE promotes dialogue between Indigenous and non-Indigenous youth across the country through workshops, conferences and exchanges.
The organization's stated goal is to achieve reconciliation, bridge the inequality gap and bring Indigenous teachings back into the everyday culture of Canadians.
"We're going to be hosting more than 300 young people, Indigenous and non-Indigenous, for conversations around what reconciliation means for our generation," he continues.
"It's a truly national gathering, with young Indigenous people from every province and territory sharing their distinct cultures and identities, but also non-Indigenous people, newcomers and first-generation Canadians."
Although there is a registration process to attend the gathering, some events will be open to the general public, such as a screening of nîpawistamâsowin: We Will Stand Up, Tasha Hubbard's documentary of the Colten Boushie case and its aftermath.
The film will be shown in the Sir George Williams University Alumni Auditorium (H-110) on Saturday, February 22 at 7:30 p.m.
Max FineDay
nîpawistamâsowin
In Cree, nîpawistamâsowin refers to a small group of people standing up on behalf of a larger group.
This is precisely what Jade Tootoosis and her family did when Boushie's killer, farmer Gerald Stanley, was acquitted by an all-white jury in 2018.
Tootoosis's fight for justice for her cousin took her all the way to the United Nations, where she urged the international body to investigate Canada's judicial biases against Indigenous people.
Since the killing, she has served as her family's spokesperson, circulating petitions, appealing the verdict and keeping the case alive in the public eye.
Tootoosis will be on hand to answer questions at the screening, which is presented in collaboration with the National Film Board.
"We Will Stand Up is a film that will change the discourse on reconciliation," FineDay says. "It shows that we still do live in a society that so often denies justice to Indigenous people."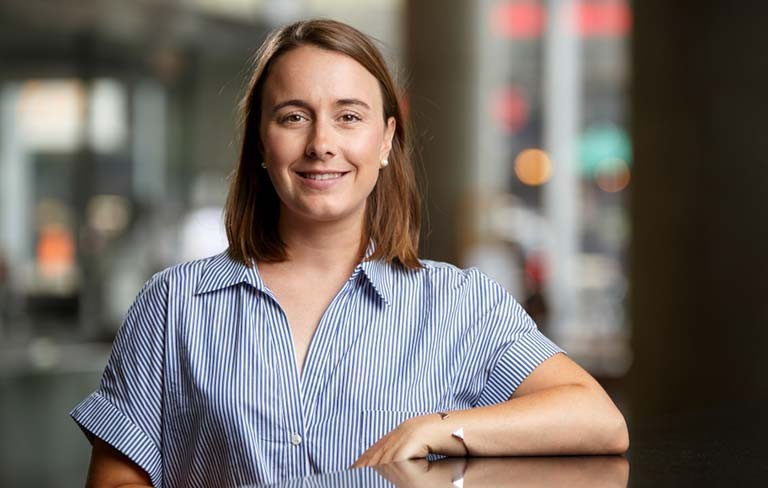 Geneviève Sioui
'A clear action plan'
Concordia's Office of Community Engagement (OCE) played a central role in bringing the CRE's national gathering to Montreal for the first time since its inception.
Geneviève Sioui is the Indigenous community engagement coordinator at the OCE.
"We have a very clear action plan about how we want to support Indigenous communities and engage in conversations and reflections about what it means to be colonized and what it means to reconcile," she says.
"A lot of youth are moving away from using the term reconciliation because it suggests that both parties at one time had friendly relations and that both parties are equally responsible for restoring the relationship.
"Decolonization points to the actions that must be taken to dismantle systems that continue to enable the exploitation and systemic discrimination of Indigenous peoples."
Having attended the gathering in Saskatoon in 2018, Sioui is excited about what's to come.
"Our office was able to provide a lot of support to the CRE, helping them connect with our students here on campus and organizations such as the Centre for Gender Advocacy. It was a major project for us to bring the conference here," she says.
"It's very inspiring to see youth from all kinds of minorities stand tall and be proud of who they are. They're saying, 'Follow our lead. We'll show you the way to a better future.'"
FineDay echoes a similar positivity.
"I'm an optimist. I believe that things are getting better and young Indigenous people are prouder than ever before of being Indigenous. We're at that beginning path of reconciliation, of repairing the relationship — but we know that it's going to take time."

A public screening of nîpawistamâsowin: We Will Stand Up in English with French subtitles is taking place on February 22 at 7:30 p.m. in the Sir George Williams University Alumni Auditorium (H-110), 1500 De Maisonneuve Blvd. W.
---