SCIENCE EXPOSED: Giuseppe Di Labbio wins a jury prize in the NSERC photo contest
Submit your scientific image to next year's edition of the national competition before January 13 for a chance to win $2,000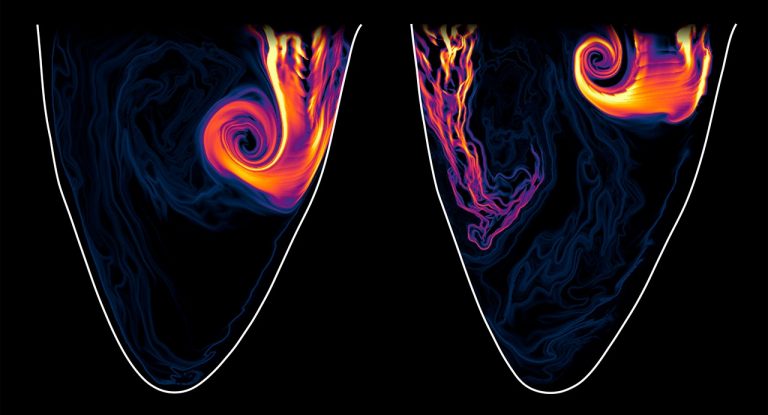 "The outcome is only secondary to the hope that the image will inspire people to do science and engineering."
That's what Concordia grad Giuseppe Di Labbio (BEng 14, MASc 15, PhD 19) said last summer when he was selected as a finalist in the Science Exposed national scientific research image contest.
Then last week, the Vanier Scholar, who is now a postdoctoral researcher at Polytechnique Montréal, found out he had won a jury prize.
Organized by the Natural Sciences and Engineering Research Council of Canada (NSERC), the contest showcases images that come out of Canadian scientific research. It aims to promote public interest in science in a creative way.
Di Labbio completed his mechanical engineering PhD at the Laboratory of Cardiovascular Fluid Dynamics. He also earned his Master of Applied Sciences and his Bachelor of Engineering at Concordia.
His Science Exposed entry, "Laminar healthy vortices and leaking heart valves," shows what the blood flow in a healthy heart looks like as it fills, and how this pattern changes when one of the heart valves leaks.
More specifically, Di Labbio explains, it represents a disease known as aortic valve regurgitation, which affects the left ventricle — the powerhouse of the heart.
Both Di Labbio and recent Concordia graduate Hani Jazaerli (MASc 19) were selected among the top 20 entrants in the contest.
Next year's edition of the NSERC Science Exposed contest, organized in collaboration with Acfas, is now accepting submissions. Submit your research image before January 13 for a chance to win cash prizes of $2,000.
Below is an excerpt from an interview with Di Labbio, published when he was selected as a finalist back in August.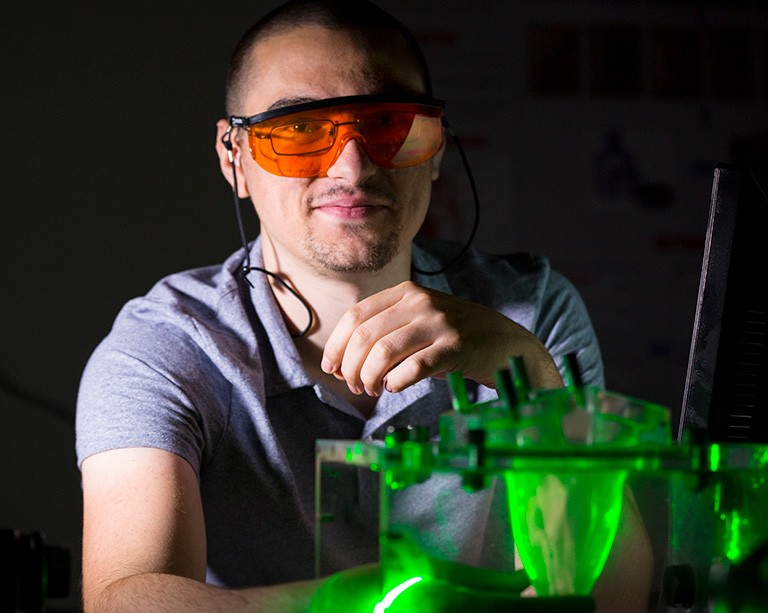 Giuseppe Di Labbio
It's a pleasure to have my research showcased
How does your Science Exposed image (top) illustrate your research at Concordia?
GDL: The image is directly related to the subject of my doctoral dissertation. I'm researching the physics underlying the blood flow resulting from this disease and how it can be used to detect the disease in its earliest stages. The image shows what's called the finite-time Lyapunov exponent field, which is really a beautiful and tangible way to visualize a flow.
How are you feeling about being a contestant in the Science Exposed competition?
GDL: For the most part, it is just a pleasure to have my research showcased in such a way. The outcome is only secondary to the hope that the image will inspire people to do science and engineering.
What are your plans for the future?
GDL: Ultimately, the hope is to become a professor someday. I love to teach and do research.

Find out more about the 2020 Science Exposed contest and how you can submit your scientific images for a chance to win.
---