Science Exposed photo competition fosters excitement about university research
Two Concordia entrants hope to build on last year's success in national competition. Cast your vote by Sept. 10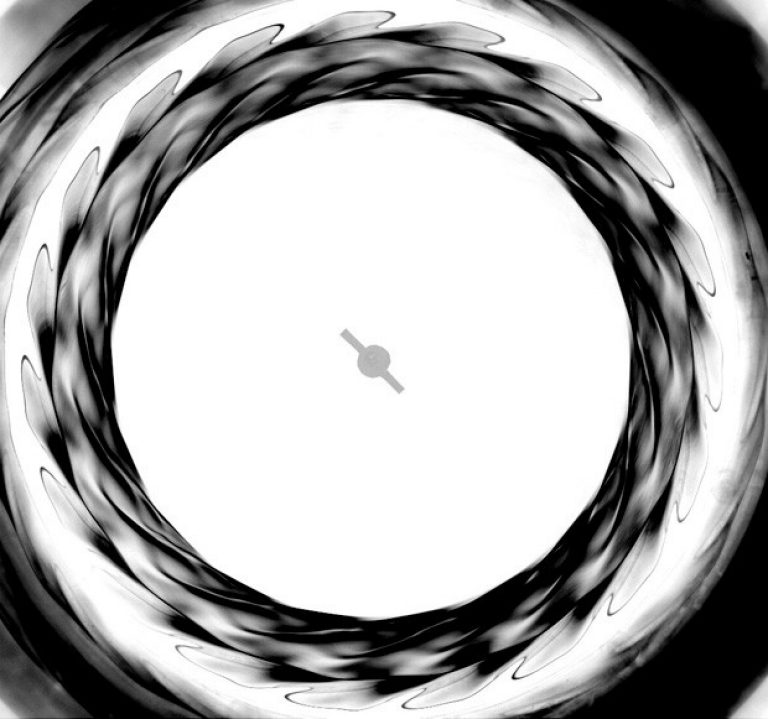 Two Concordians are among the 20 finalists in the 2018 edition of Science Exposed, a national competition devoted to images of scientific research.
Now in its third year, Science Exposed is organized by the Natural Sciences and Engineering Research Council of Canada (NSERC). It encourages researchers to create, capture and use images to further scientific discussion, education, and knowledge.
This year, Pooya Soltanian, a recent graduate from Concordia's Department of Mechanical, Industrial and Aerospace Engineering graduate, and Motjaba Kahrizi, a professor in the Department of Electrical and Computer Engineering, are both in the running for one of three $2,000 jury prizes, as well as the $2,000 People's Choice Award.
Public voting period is now open!
A Procession of Synchronized Tsunamis in a Bucket
Pooya Soltanian
How does your photo (above) illustrate the research you did at Concordia?
Pooya Soltanian: When I started my research on fluid dynamics in September 2016, I had to make myself more familiar with the physics of fluid waves, particularly the physics of vortexes. Taking images was an experimental part of my research, and consequently the whole idea and outcome of my research became based on the photos I captured during these experiments.
In this particular image we see a series of synchronized rotating waves inside a fluid, which is rotating inside a cylindrical container. This phenomenon is relatively similar to the movement of tsunamis through the oceans. Using image-processing techniques, the speed of the waves can be calculated generating data about the behaviour of tsunami waves.
How did you get into your chosen field and why did you choose to pursue your studies at Concordia?
PS: After discussing my research interests and background experiences with one of the faculty members in the Department of Mechanical, Industrial and Aerospace Engineering, I decided to start a graduate degree with Georgios Vatistas as my supervisor. I chose Concordia because of its reputation and high level of ongoing research projects.
What are your plans for the future?
PS: I'd like to continue with my current career in industry, through which I'm able to put my education and research knowledge into practice.
On another note, I'd like to thank my colleague and best friend at Concordia, Hamid Ebrahimi Orimi. He's currently pursuing his PhD in the Department of Mechanical, Industrial and Aerospace Engineering. He helped me more than anyone else during my studies. He was the person who suggested that I submit my photo for the competition.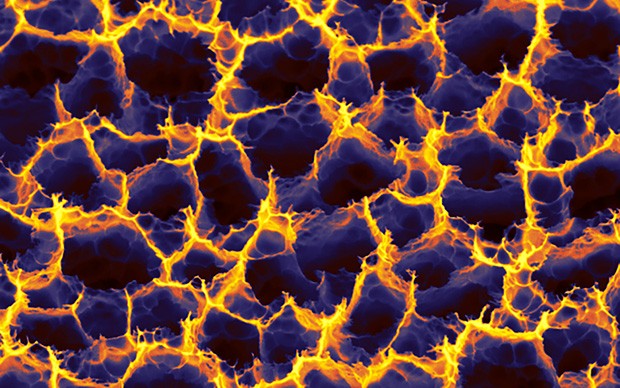 "The Volcanic daisy chain by porous silicon" by Motjaba Kahrizi
'The Volcanic daisy chain by porous silicon'
Kahrizi's photo (above) is also in the running as one of 20 finalists in the Science Exposed competition. It depicts porous silicon produced through anodic etching in acidic solutions. The golden flame-like network in the image represents silicon nanowires all around the pores. These structures can be employed in gas storage applications.

Concordians Pooya Soltanian or Motjaba Kahrizi are both eligible to win the People's Choice Award in NSERC's 2018 Science Exposed photo challenge. You can help them by taking part in the public voting. The deadline is September 10, 2018.
---