Student Rima Abou Khalil is 3D printing a Rick and Morty gadget
The Concordia Milieux Undergraduate Fellow wants to attract fans of the popular animated show and expose them to maker culture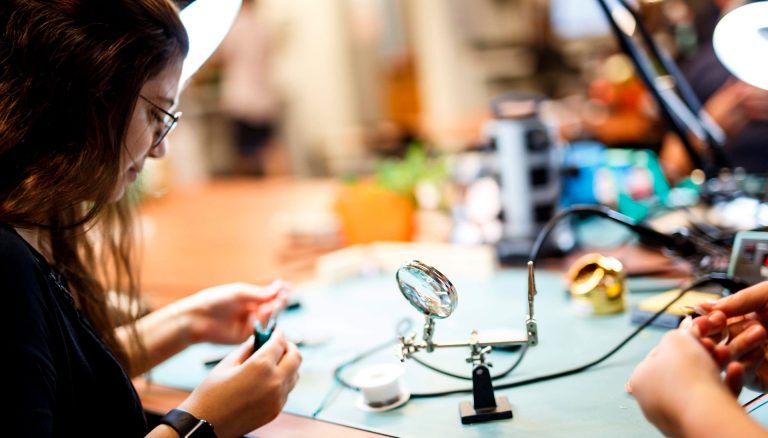 At any given time, members of MilieuxMake assemble to design, innovate and tinker with disruptive and open-source technologies.
From 3D printers to a soldering and electronics station, there's no telling what projects could emerge from this maker space on the 11th floor of the Engineering, Computer Science and Visual Arts Integrated Complex (EV Building).
Rima Abou Khalil is an economics undergraduate student and research assistant with the Milieux Institute for Arts, Culture and Technology in the Participatory Media cluster. She is passionate about designing and 3D printing figurines of characters from popular TV shows and video games. She's currently working on recreating a portal gun from the animated science-fiction show Rick and Morty.
As a member of the 2018-19 Milieux Undergraduate Fellows program, Khalil hopes to expand her maker skills, introduce Rick and Morty fans to 3D printing and encourage other women to get involved in maker culture.
The skills I hope to master require time and persistence

How does this specific image (below) relate to your research at Concordia?
Rima Abou Khalil: Through my research, I focus on how to develop skills in 3D modelling, 3D printing and programming.
I decided to recreate the most important invention of Rick the scientist from the Rick and Morty show: his portal gun. It allows him to travel to different dimensions. This image presents the blueprint of the gun, including its structure and different components.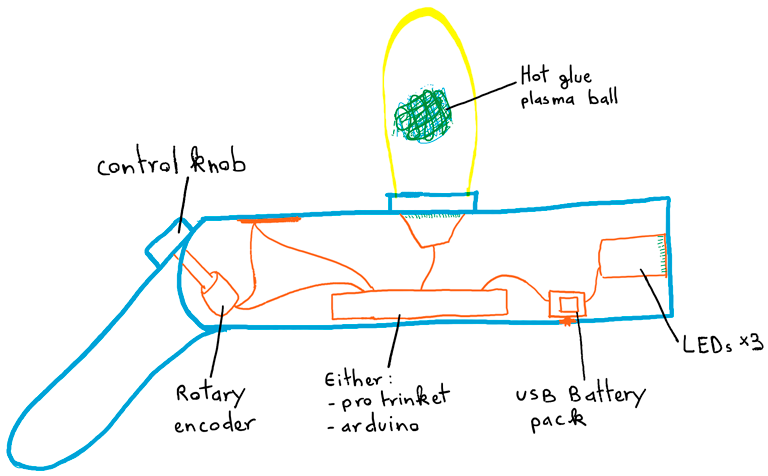 What is the hoped-for result of your project?
RAK: I plan to be able to make the different electronics work perfectly, as well as have the 3D printed case look good. The goal is to have a working, portable "portal gun."
I am also hoping, through the process of recreating the gun, to be able to develop my maker skills and identify the challenges that a novice maker can face in such projects. The goal is to document these challenges and the solutions I find and learn from them.
What impact could you see it having on people's lives?
RAK: I will connect with communities of makers interested in such projects through Twitter, learn from them and share experiences. Printing the portal gun will attract fans of the Rick and Morty show and expose them to 3D printing's potential. Being a female maker will also motivate girls to step out from and challenge the stereotypes that hinder their ability to explore and make.
What are some of the major challenges you face in your research?
RAK: I hadn't been exposed to the world of making before joining MilieuxMake. The skills that I hope to master require time and persistence. You can't become an expert maker overnight.
Some of the programming that I want to include in my project requires a lot of experimentation. I also have to experiment with the electronics to be able to connect them all to one Arduino — an open-source microcontroller kit.
I am passionate about my project and the amazing ones I do with the MilieuxMake community. Often we spend hours working without noticing the time — another challenge I have is time management. I need to make sure that I give enough to my courses too.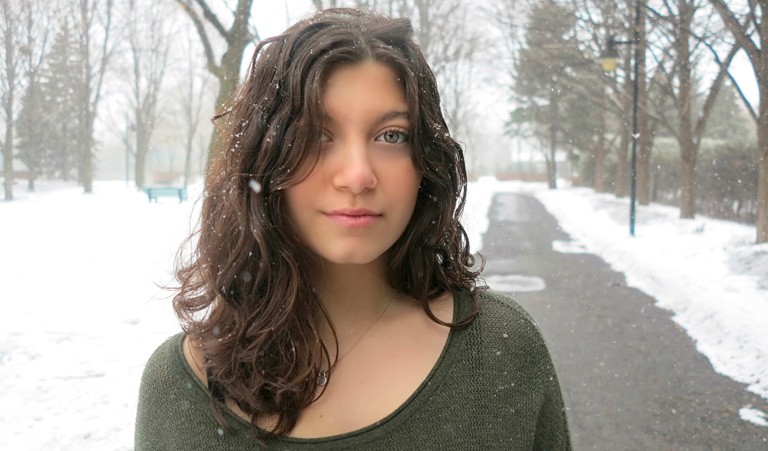 Rima Abou Khalil: "Through my research, I focus on how to develop skills in 3D printing and programming."
What first inspired you to study this subject?
RAK: Rick and Morty is one of the most popular adult animated science-fiction shows, and it has been one of my favourites for a while. I have always been interested in learning new skills.
Being an education maker, I have slowly developed some of the skills I will use for my project. This made me want to challenge myself by including them all in one big project.
What advice would you give STEM students who want to get involved in this line of research?
RAK: Even if you don't have the skills yet, come up with different projects and set your mind to it. Start by learning each skill individually and then experiment by adding others slowly. You will encounter walls throughout your research, but there's always a solution.
Be part of a community. You will find it less scary when you are working with others who are also facing challenges and you are trying to overcome them together.
What do you like best about being at Concordia?
RAK: Concordia has always been my top choice. I remember coming to the maker space during my last semester at Marianopolis CEGEP. The education makers were very friendly and helpful. I felt welcomed immediately.
In addition to an amazing community, Concordia offers many resources outside of the classes we are taking to help students experiment and explore, with no limit!
Are there any partners, agencies or other funding/support attached to your research?
RAK: I'm supported by Milieux's Undergraduate Fellows program and MilieuxMake.

Learn more about Concordia's Milieux Institute for Arts, Culture and Technology.
---