Art Matters, North America's largest student-run festival, kicks off March 2
Organizers emphasize performance, community spaces and anti-oppression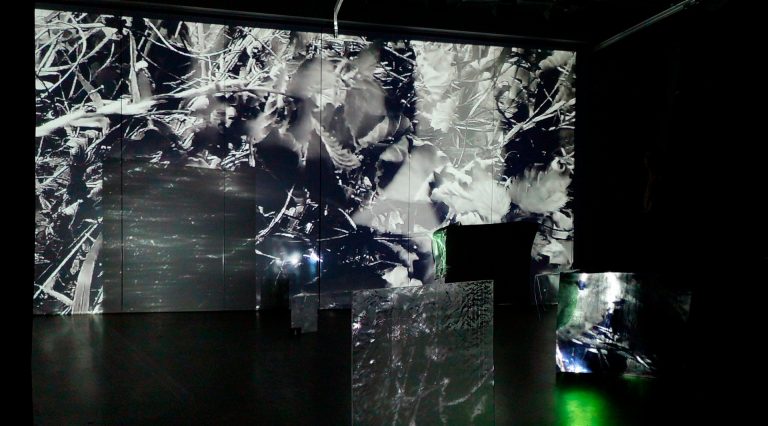 Since 2000, undergraduates in Concordia's Faculty of Fine Arts have pooled their diverse talents and resources to put on North America's largest student-run arts festival, Art Matters. The 2019 edition runs from March 2 to 26 at 10 venues throughout Montreal.
Masheyla Anderson, this year's outreach coordinator, is proud of what the organizing team has accomplished so far.
"I think it's really amazing to see the variations of work and all the effort and talent at Concordia that goes into putting on a festival of this size," she says. "From the graphic design to the web programming, to volunteers, curators, artists, photographers, videographers — everything is student-run."
Outdoor kick-off at the Darling Foundry
This year's festival begins the evening of Saturday, March 2, with Would You Bury Me, a night of interactive performances and installations centered around the idea of refusal, curated by Megan Quigley. The event is taking place outdoors at the Darling Foundry's Place Publique in conjunction with Montreal's Nuit Blanche.
It's just one example of how the festival has expanded its programming in recent years to include more performance-based and non-visual work.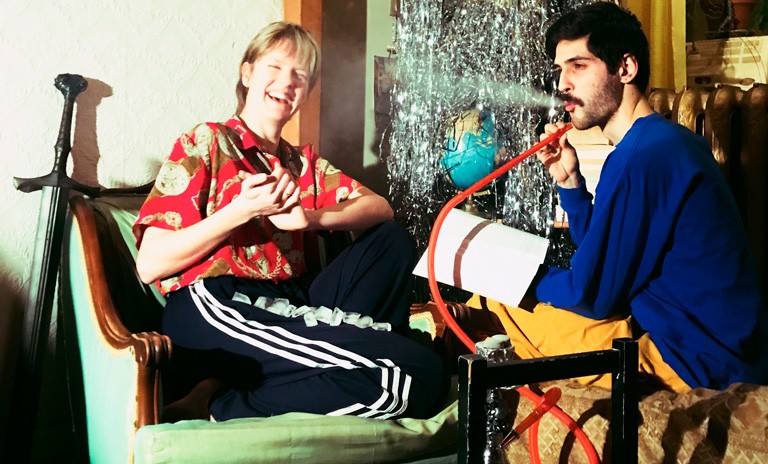 Lesconsonnesontoranges
, by Judith Zaoui, from the exhibition The suffocating, impractical desire to name.
"In the past there have been fewer opportunities for performance artists and artists that don't necessarily participate in visual work," Anderson says. "This is something new that Art Matters is taking on and I think it is really nice for the fine arts community to spread out."
Another example of this vision is the exhibition The Suffocating, Impractical Desire to Name, curated by Emily Sirota, which is being billed as a "radiophonic contemporary art magazine." The show, which takes place every Monday in March, features artist interviews and works formatted for radio, each dealing with art's role in navigating the incongruities between language and lived experience. It will air on 101.5 FM.
Focus on anti-oppression and community sustainability
Festival organizers made some other changes this year to reflect what they felt should be priorities in 2019.
"We really put a focus on anti-oppression through our events and have put forward processes to make an accepting space for all artists and curators and their different lived experiences," explains Anderson.
The team decided to forego the annual speaker series associated with the festival in favour of a series of events celebrating Black History Month, co-presented by the student-run VAV Gallery.
The organizers also made efforts to promote community sustainability by working with more artist-run centres and unorthodox spaces than commercial art galleries. For example, this year there will be an exhibition called Interface at Nomad Nation, a multi-purpose community space in Montreal's Mile End district.
"It's a lot more immersive in that there will be this exhibition in the middle of the space where you can visit different artist studios," Anderson says.
"We aimed to focus on the artistic community as well as give curators the potential to do whatever they wanted, and this also gave more space for different installations and more performances."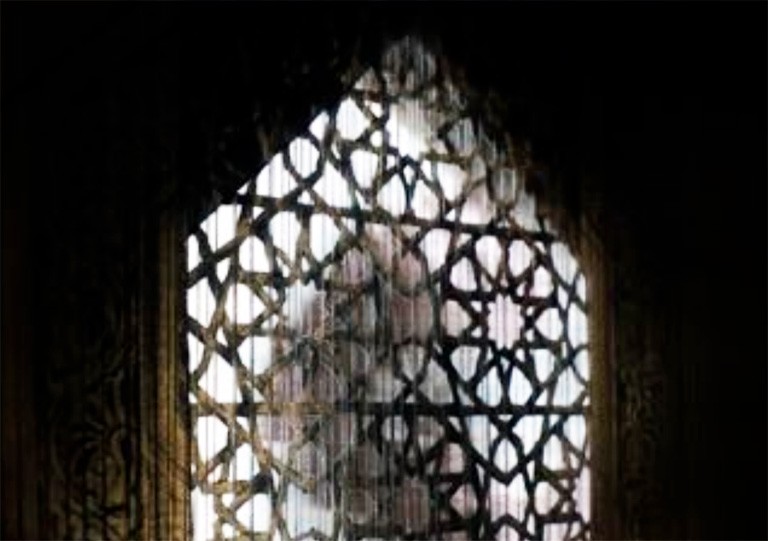 Loin du droit chemin j'ai pris sans façon celui du péché, car je le préfère
, by Berirouche Feddal.
'Sometimes silence can be a form of resistance'
Other noteworthy shows Anderson is excited about include the Malaise exhibition at GHAM+DAFE, curated by Olivia Deresti-Robinson, which touches on issues of gender and the bizarre; and Sites of Embodied Silence, a co-presentation with Art Souterrain at the VAV Gallery, curated by Joyce Joumaa.
"It's about how resistance is usually seen as being loud and forward, but sometimes silence can be a form of resistance," Anderson explains.
Although it is too late to get involved in the 2019 festival, Anderson encourages students to stay tuned for their April call-out for next year's Art Matters coordinating team.

Check out the full calendar of events for Art Matters 2019.
---