Concordia 'circademic' Joe Culpepper is developing new ways to practice and experience magic
The postdoctoral fellow will spend two years working at Concordia and Cirque du Soleil, with funding from MITACS Elevate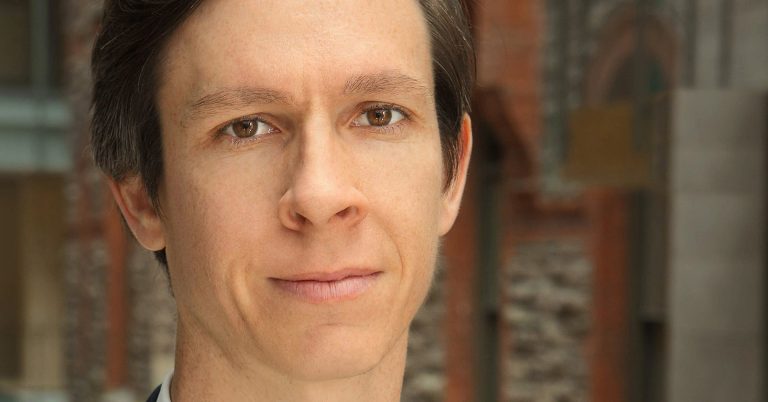 Joe Culpepper first felt the magnetic pull of magic at 14, when the boy who would become his best friend showed him a card trick and refused to tell him how he did it.
Culpepper went to the local magic store, Grand Illusions, in his native Sacramento, California, where owner Steve Johnson taught him a beginner-level card trick and promised to teach him more once he'd mastered it. The experience sparked a lifelong love of magic that would turn into a career as a magician, performance scholar and magic consultant.
"I was very lucky to encounter a magic shop whose staff weren't just trying to sell me things to make a profit, but were interested in teaching me to advance from level to level and take it more seriously," he says.
"My best friend and I performed at kids' parties, and then we performed for adults. Eventually, as I got older, I started performing professionally."
'A spectacular display of high ability'
Culpepper, who jokingly self-identifies as a "circademic," began an industrial postdoctoral fellowship through MITACS Elevate in January. With matching funding from Cirque du Soleil, he will spend two years developing three new hybrid circus-magic apparatus prototypes — circus apparatuses that in some way create a magic effect.
He'll also be working with circus artists to create new performance vocabulary, like stage movements, that go with those apparatuses. "They're new pieces of equipment, so they also require different movements than your standard circus apparatus," Culpepper explains.
His postdoctoral supervisor is Louis Patrick Leroux, professor of English and associate dean of Research in the Faculty of Arts and Science. Leroux was also instrumental in developing contemporary circus studies and research in Montreal.
In short, Culpepper is "developing new ways of conceiving of, practicing and consuming magic," Leroux says.
Part of Culpepper's research will be carried out at Cirque du Soleil's C:Lab, its research and development centre, and part of it will be at Concordia.
Montreal, as the hub of Quebec's billion-dollar circus industry and home to major institutes like the National Circus School (NCS) and Cirque du Soleil, is certainly the best city for Culpepper's work. And, as Leroux points out, Concordia itself is an ideal host for his research.
"I can imagine such a postdoc happening only at Concordia. Think of what Joe's working on — it's a combination of art and industry, arts of conjuring from a literary perspective, but also a spectacular display of high ability," Leroux says.
"Concordia's become a place where artists, scholars and people from the industry can meet and collaborate on projects."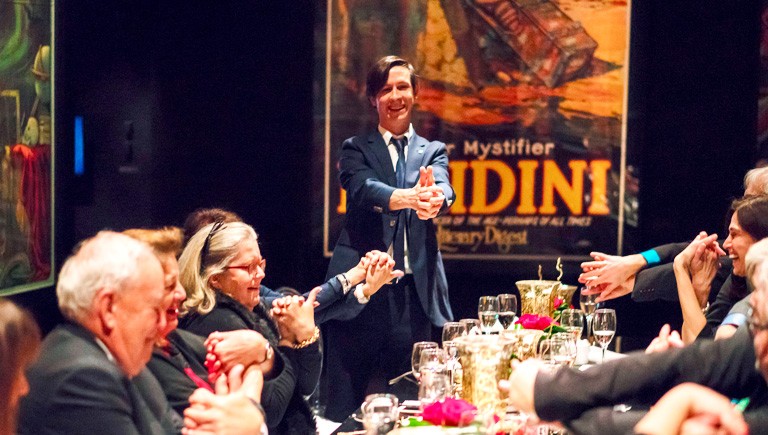 A night of magic at the McCord Museum. | Photo by Elias Touil
'On the cusp'
Culpepper moved to Montreal in 2014 after completing his PhD at the University of Toronto. His dissertation in comparative literature focused on how magic effects are adapted across various storytelling media — like the difference between experiencing magic while reading a book, watching a screen and attending a live performance. When he arrived, Culpepper was looking for a way to continue his work in experimental magic.
He found that opportunity at the NCS's Center for Circus Arts Research, Innovation and Knowledge Transfer (CRITAC), where he became an associate researcher and teacher. The opportunity permits him to innovate and experiment with Patrice Aubertin, the SSHRC Industrial Research Chair for Colleges in Circus Arts.
Culpepper says he was naturally attracted to the National Circus School — a state-funded, degree-granting institution — as "a place where my kind of work could happen, and that put me into greater contact with that community and the circus industry."
Culpepper's work, Leroux says, started to get attention within the industry.
"Joe is someone who actually will construct things and manipulate objects. His arts of conjuring aren't theoretical, they're very much experiential," he says.
"As he was developing more and more nuanced, interesting magic apparatuses at CRITAC, other people became quite interested in what he was doing and were quite keen to have him work with them."
Leroux describes Culpepper's experimental magic as being "on the cusp" of both traditional circus and magie nouvelle, an "artistic, subtle form of object manipulation" that has its origins in France and is characterized by unexpected moments that make the viewer question what they are seeing.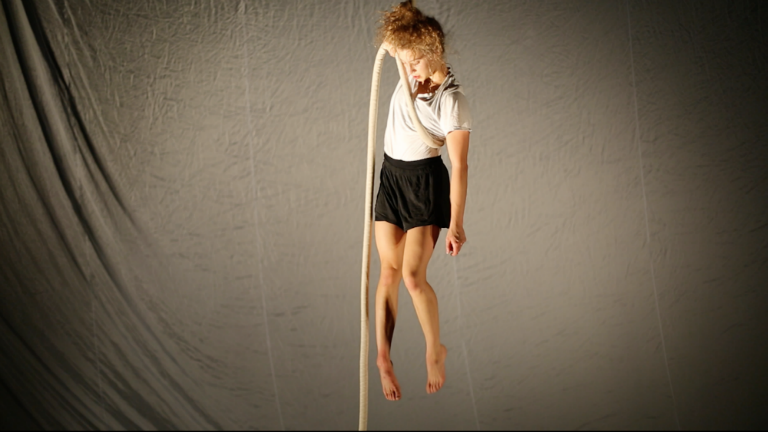 Circus artist Una Bennett studied techniques for performing magic with a corde lisse with Joe Culpepper during her CEGEP studies at the National Circus School. | Photo by Brin Schoellkopf
'A natural fit'
Culpepper and Leroux met years ago at an academic conference and have stayed in touch and collaborated on multiple occasions, including on Leroux's Montreal Working Group on Circus Research, a gathering of circus arts academics.
"We've been paying attention to each other's work for years, and I feel very lucky that I get to continue my research as a postdoc with someone I've had a deep and sustained exchange with already and whose work I respect so much," Culpepper says.
Leroux adds that because he had supervised similarly circus-themed research projects in the past, and because they got along, supervising Culpepper's work was a "natural fit."
Culpepper, who still performs as a magician, says there's more value than people realize in studying magic.
"The applications of the history of magic to other fields of knowledge are just starting to become more widely understood in a university context," he says.
Take, for example, his teaching focus at Concordia — live performance and 19th- and 20th-century stage illusion. He notes that at that time magicians performing on stage were "pushing the boundaries of new optical technology, which included everything from how mirrors were used to the earliest cinema technologies. Magicians were some of the first distributors of films."
And there are plenty more examples like this one.
"The roots of magic can be traced back all the way to shamanism. The shaman very early on was a figure that had the combined social functions of a religious guide, a medical doctor and a performer. Because of that early connection, magic has applications to psychology, chemistry and other sciences," Culpepper says.
"Magic performed onstage connects to ideas about religion and systems designed to cope with the mysteries of human existence. It is a deeply profound and understudied aspect of human history."

Read more about Joe Culpepper's previous research and performances.
---