Montreal is voted the world's best city for student experience
Concordia's hometown also ranks No. 1 overall in North America, according to the latest findings from Quacquarelli Symonds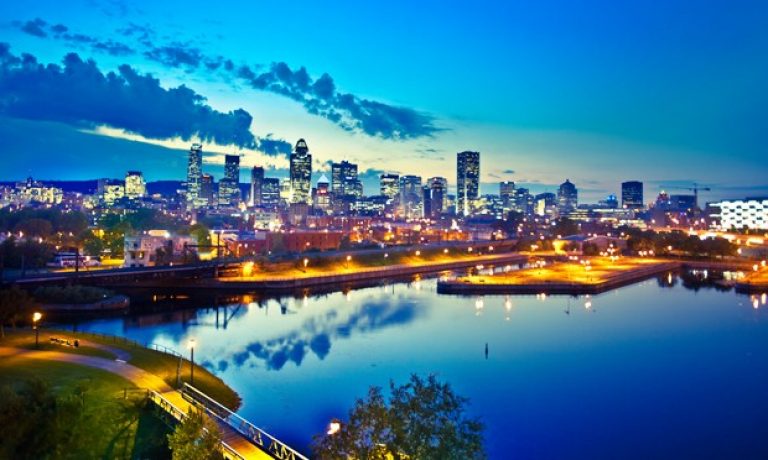 Montreal is officially the most popular city in the world among students, based on their experience of studying here, according to the latest Quacquarelli Symonds (QS) rankings.
Concordia's hometown claimed first in North America in the Best Student Cities index, followed by Boston and Toronto (tied for 13th place), and fourth place overall behind London, Tokyo and Melbourne.
The rankings evaluate the world's top 100 cities based on criteria deemed important to prospective students, such as affordability, employer activity and desirability.
Montreal ranked first worldwide in the "Student View" category, a metric that takes into account what students themselves say about their experience of living in their city.
QS collected responses from 50,000 students all over the globe, who scored their city on tolerance and inclusion, diversity, friendliness, ease of getting around, affordability, nightlife, employment opportunities, and arts and culture.
Montreal's first-place finish in the "Student View" indicator also reflects the proportion of students who expressed a desire to remain in the city after graduation.
Being recognized among the top student cities globally is great for growing Concordia's reputation on the world stage, says Matthew Stiegemeyer, director of Student Recruitment.
The glowing reviews of Montreal in the QS Best Student Cities 2018 Rankings match what he hears from Concordians from around the world.
"We know our students are choosing Canada and Montreal because of its openness and its multiculturalism," he says.
"With the chance to form connections with employers through Co-op, many are choosing to remain in the city after they graduate — and for them it's an obvious choice."
Montreal's economy is booming, notes Stiegemeyer, with the Montréal–Pierre Elliott Trudeau International Airport consistently adding direct flights to new international destinations.
"We know it has helped our recruitment efforts in places in places like China, where you can now connect directly to Montreal from Shanghai and Beijing. As our city becomes more directly connected to the world, so too do we expect its overall international reputation to continue to rise."
Two other Canadian cities cracked the top 20 in this year's rankings: Toronto (tied with Boston at 13th) and Vancouver (17th).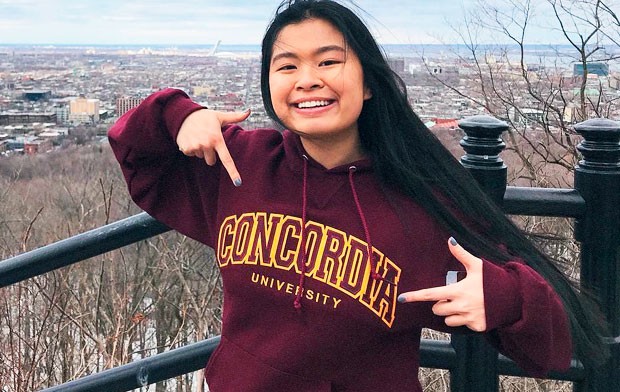 Future Concordia political science student Alexis Ramos: "I just loved the city and I knew that I had to spend the next few years of my life here." | Photo courtesy of Alexis Ramos
How Concordians from around the world see Montreal
Gail Erazo (pursuing a BFA in Studio Art) — Tegucigalpa, Honduras
I wanted to be in a place where I could learn a third language, where there's lots to do, somewhere dynamic. And the arts scene was a big factor. The best thing about living here: I feel like I can explore my creativity. People are very open to ideas.
Stephen Enga (pursuing a BComm in Finance, member of the Institute for Co-operative Education) — Bamenda, Cameroon
I was drawn to Montreal because I knew it's a very diverse and bilingual place. Still, I was amazed by the cultural diversity at Concordia. I have friends from Asia, Latin America, all over.
Massa Berrached (pursuing a BComm in Economics) — Abu Dhabi, United Arab Emirates
When friends come to visit me in Montreal, I show them around the John Molson School of Business and they are always struck by how nice it is. It's a good vibe on campus! Everyone is smiling all the time and people are very friendly, open-minded and accepting.
Lenmor Larroza Dimanalata (BCompSc 2018) — Rosario, Cavite, Philippines
Life in Montreal is an explosion of so many different things! I'm absorbing all this culture everywhere I go. My classmates and my friends represent pretty much all the countries of the world. I'm learning so much about them and I'm learning so much about the world too. I wouldn't want to live anywhere else.
See Concordia's admissions requirements for international students — and meet students from Africa, the Asia Pacific region, China, Europe, Latin America and the Caribbean, the Middle East, and the United States.
---