WELCOME, STUDENTS FROM LATIN AMERICA AND THE CARIBBEAN!
Questions? Book a zoom chat or reach out via email
Elizabeth Sterritt, Student Recruitment Officer for Latin America and the Caribbean is available to answer your questions about studying at Concordia. Book a zoom chat to talk about all things Concordia or reach out via email!
Welcome to a world-class university in the heart of Montreal, Canada. We're proud of our reputation as a friendly, inclusive place to learn, create and do research.
Programs with additional requirements
You may need to submit specific documents (e.g. letter of intent, portfolio) or meet other requirements (like attending an audition or an interview).
Learn more
English language proficiency
Determine if you must include proof of English proficiency with your application.
Learn more
Meet Concordia students from Latin America and the Caribbean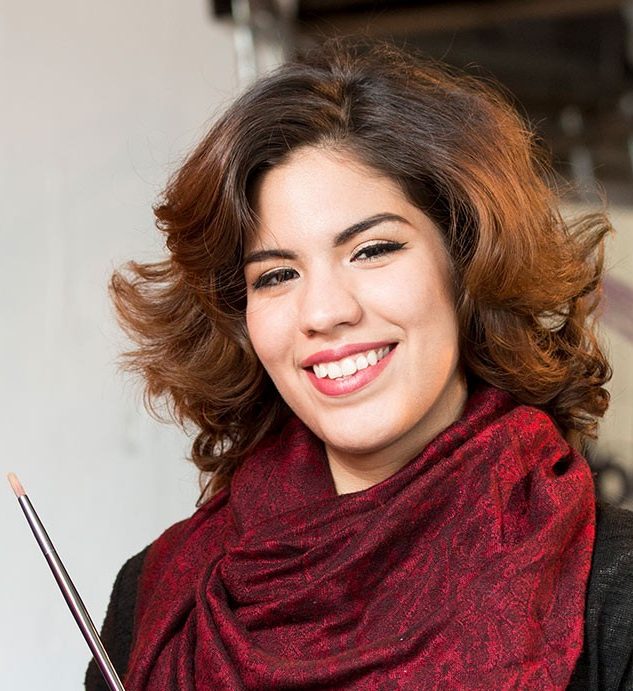 Gail Erazo
Tegucigalpa, Honduras
Pursuing a BFA in Studio Art
I chose Montreal because I wanted to be in a place where I could learn a third language, where there's lots to do, somewhere dynamic. And the arts scene was a big factor.
The best thing about living here: I feel like I can explore my creativity. People are very open to ideas. Being here has helped me meet a lot of people who are deep into the artistic community and that can open a lot of doors.
You'll come across so many different kinds of people on campus. You never know what you're going to find. There's always someone interesting to meet, an interesting conversation to have — there are so many ideas to explore with the people you encounter and the things you see around you.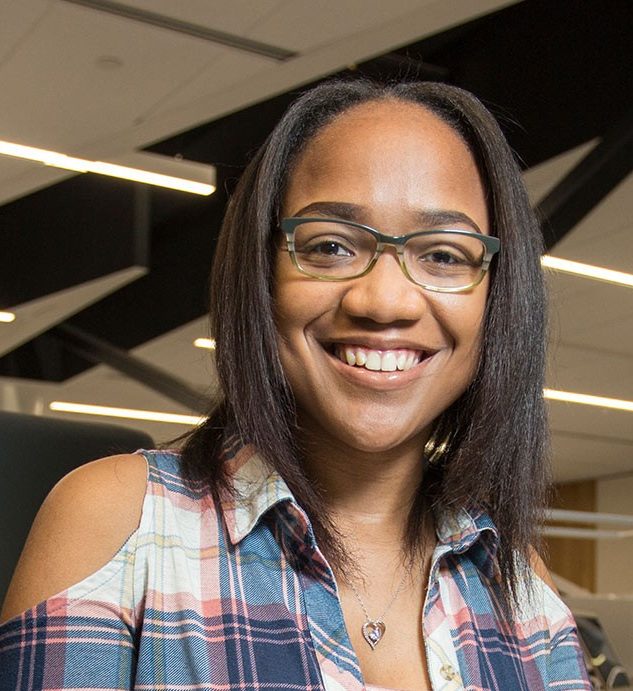 Britney Rolle
Nassau, Bahamas
Pursuing a BComm in Marketing with a minor in Supply Chain Operations Management
Leaving home to attend university has allowed me to expand my view of how things work. You get to know so many people and their ways of thinking. It changes your perspective and broadens your world.
My first choice was accounting but in the end I chose marketing because I thought it would help me come out of my shell — and it's working. I'm enjoying the other students in my program because everyone's here to help one another.
My experience at Concordia has truly equipped me for the business world whether here in Montreal or wherever my career takes me.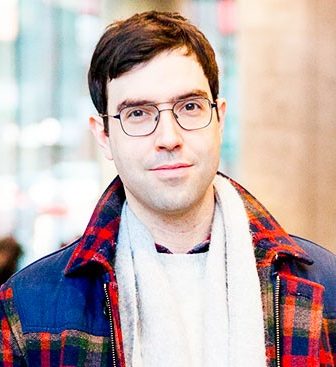 Alejandro Barbosa
Buenos Aires, Argentina
Pursuing a BFA in Photography
Your point of view can make an important difference. The innovative ideas that the contemporary world needs come from intersecting your ideas with the knowledge you are exposed to at school. My experience at Concordia has not only shaped my ideas but also the ethics behind everything I do and make. I hope my degree gives me the opportunity to contribute innovative ideas that our agitated world needs.
Montreal is big enough to offer something for everybody but it never feels alienating. I love the weather in Montreal because every season has its own charms. My favourite season is spring — having a cup of tea on a terrace with the sun warming up your body is a feeling that is hard to match.
Permission to live and study in Canada
If you're not already a Canadian citizen or permanent resident, you can apply for your study visas as soon as you have an offer of admission from the university. Concordia's International Students Office can help you every step of the way.
Concordia University is located on unceded Indigenous lands. The Kanien'kehá:ka Nation is recognized as the custodians of Tiohtiá:ke/Montreal.