Writer, Enrolment Services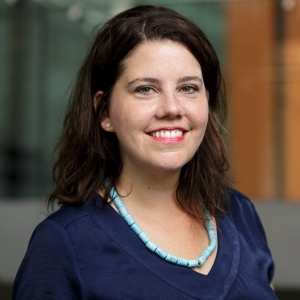 One of the best things about my job: chatting with future Concordians who are dreaming about what life as a university student may have in store for them. That's what I do as part of Concordia's recruitment team: I interact with people from around the world on social media, answering their questions about admissions and life in Montreal. That's shaped my sense of what matters to people as they make some fairly momentous life decisions, including what to study at university.
Another rewarding element of my work: helping professors communicate the essence of their academic discipline, and what makes it the right choice for someone. Why study biophysics? Why choose Irish Studies? I get to write the answers to those questions and help spread the news about Concordia's programs, which are known for crossing boundaries and looking towards the future.
Social media handles related to accounts I help manage at the university: