CU in September in a whole new way
Fall 2020: what to expect for Concordia students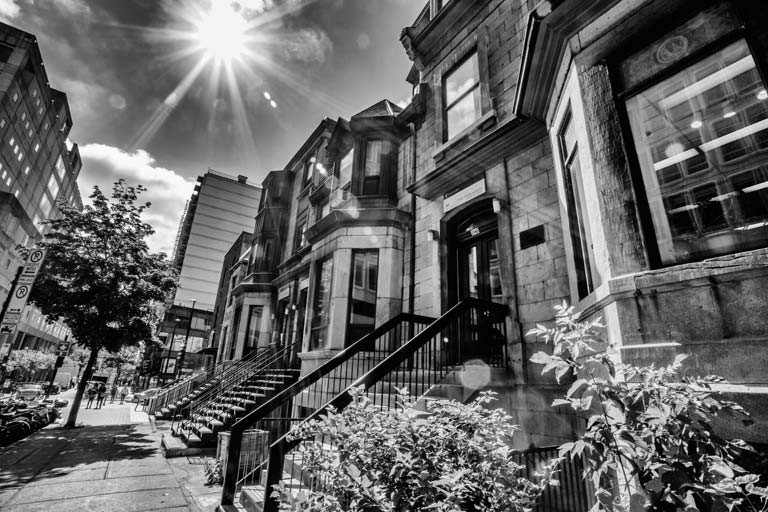 The big lesson from 2020 so far: society is shifting and the future is taking shape in a new way.
That's why Concordia is designing a learning experience that reflects the changing world. No matter what else the year has in store, you can expect a fall term that offers engaging and interactive courses, accessible online.
Wondering how it's all going to work? Professors have jumped feet-first into preparing meaningful and dynamic courses for their students. You'll be able to watch recorded elements of the course on your own time. There will also be plenty of real-time discussions and working together in groups, virtually.
Some on-campus activities will be an option too, within health and safety guidelines. For academic activities, your department will be in touch over the summer with more information. For non-academic activities, stay tuned.
Concordia Library has an impressive digital collection, and librarians are available to guide you by chatting online in real time. They'll also be able to facilitate lending of physical materials.
Benefits for you
Another lesson from 2020: technology issues are bound to arise! Staff at Concordia's IT Services are ready to offer you personalized support. And for help thriving in an online learning environment, make use of the Student Success Centre, where you can work one-on-one with mentors, learning specialists and counsellors.
Fall term has some next-level strength development in store for you, like extra-sharp time-management and communication skills. You also stand to become even more digitally adept. And you'll be cultivating your resilience and adaptability.
Lean into the Concordia community
Make the things you do and the people you meet a highlight of your university experience. There are countless ways to engage with life outside class, even virtually. Concordians are part of 200-plus clubs and organizations, focused on positive environmental change, promoting social justice or just having fun.
Your support system also includes an extensive network of student services, here for you leading up to the first day of class, Tuesday, September 8, and beyond. See you then!
---