'Our standing in the world has once again been acknowledged'
Concordia makes strides in the U.S. News Best Global Universities rankings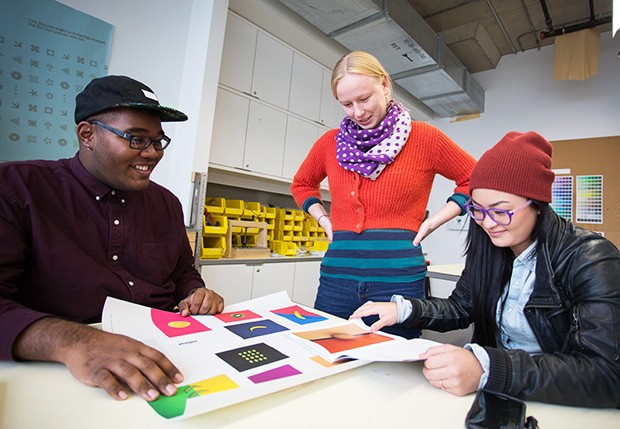 Concordia moved up five spots in the 2018 U.S. News Best Global Universities rankings, placing 645th out of 1,250 institutions, compared to 650th out of 1,000 in 2017.
"I'm pleased that Concordia's standing among the world's leading universities has once again been acknowledged," says Graham Carr, provost and vice-president of Academic Affairs.
"It's another signal of the continued progress we're making."
Concordia ranked 24th in Canada among 37 universities, and it appeared in three categories in the 2018 subject rankings, which focus on the top universities in 22 academic subject areas:
Arts and Humanities: Concordia ranked 139th globally out of 200 universities, and sixth out of 12 in Canada, up from 152 out of 200 globally and 7 out of 13 nationally last year.
Engineering: Concordia ranked 224th globally out of 600 universities and 10th out of 29 in Canada. Last year, it finished 210th out of 400 globally and 10th out of 20 nationally.
Social Sciences and Public Health: Concordia earned the 399th spot globally out of 400 and tied for 20th out of 21 in Canada. This is the first year Concordia ranked in this subject area.
"We've put considerable effort into increasing our research output and impact, and it's wonderful to see that the fruits of our labour are being recognized," Carr says.
"At the same time, our success in these rankings raises a different and equally interesting challenge for us. Yes, we should be proud that we continue to improve vis-à-vis classic ranking methods; but as a next-generation university we should also be starting to ask ourselves — and the ranking services — what next-gen metrics should look like."
The institutions ranked by U.S. News represent the world's top 1,250 universities spread across 74 countries. The ranking methodology is based on 13 indicators, including publications, books, conferences and citations, that measure academic research performance and global and regional reputations.
Read about Concordia's gains in the 2018 Maclean's University Rankings.

---